The Region's Leading Wedding Videographer Expands Services through Partnership with Veteran Wedding Photographer
Philadelphia (Nov 16, 2021) – New Pace Weddings Films – an award-winning wedding videography studio – has entered a joint venture with renowned wedding photographer, Mike Morby, to become a full-service Wedding studio offering both film and photography. With the addition of photography services, New Pace Wedding Films & Photo will be able to offer couples a variety of customizable film and photo bundles complete with New Pace's unmatched level of capabilities, quality, style, and customer service.
New Pace Co-Founders JC Costa and Bill Connell will welcome Mike Morby to the New Pace Wedding Films & Photo advisory board as a Co-Founder of the photography division. The new partners each have 15 years of experience in the wedding industry delivering thousands of wedding images and videos. Each party comes into this partnership with a well respected and locally renowned reputation.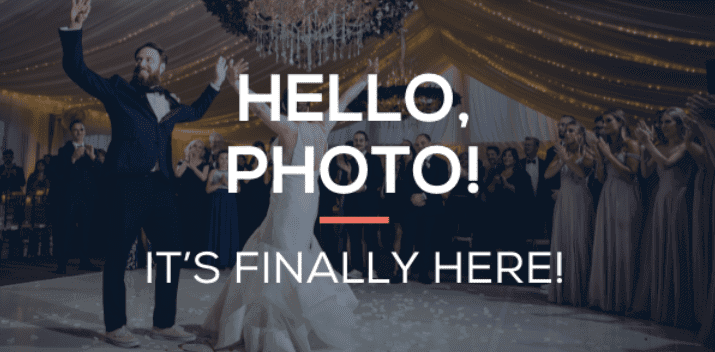 According to Studio Manager Jenny Kelly, "At New Pace Wedding Films & Photo, we take a lot of pride in staying consistent to the New Pace brand's style and customer experience. Our couples can feel confident that their wedding films and photography will be modern, epic and fun, with amazing service throughout the process. Mike Morby shares those same values. Together, we will be able to take our services to the next level so we can better serve a new generation of couples by creating a streamlined, stress-free photo and video bundle booking experience."
Mike Morby added, "I've always been impressed with the service and quality that New Pace consistently offers. When they approached me as a potential partner I was honored. For me it was an easy decision to team up, because our combined experience and skill sets will allow us to offer a film and photo packages unlike anything else in the region."
While New Pace Wedding Films & Photo will remain headquartered in the Greater Philadelphia area, this joint venture will continue to push the boundaries of geographical expansion while currently servicing an East Coast region spanning from New York down to Virginia, with many cities in between.