Located in the heart of Philadelphia, the Cescaphe Ballroom is a magnificent wedding venue that offers an unparalleled experience for couples looking for an elegant and timeless celebration. With its grand ballroom, stunning architecture, and exceptional service, the Cescaphe Ballroom is the perfect setting for an unforgettable wedding day.
Cescaphe Ballroom
Address: 923 N 2nd Street, Philadelphia, PA 19123
Capacity: 150-300 guests
A Century of Elegance: The History of the Cescaphe Ballroom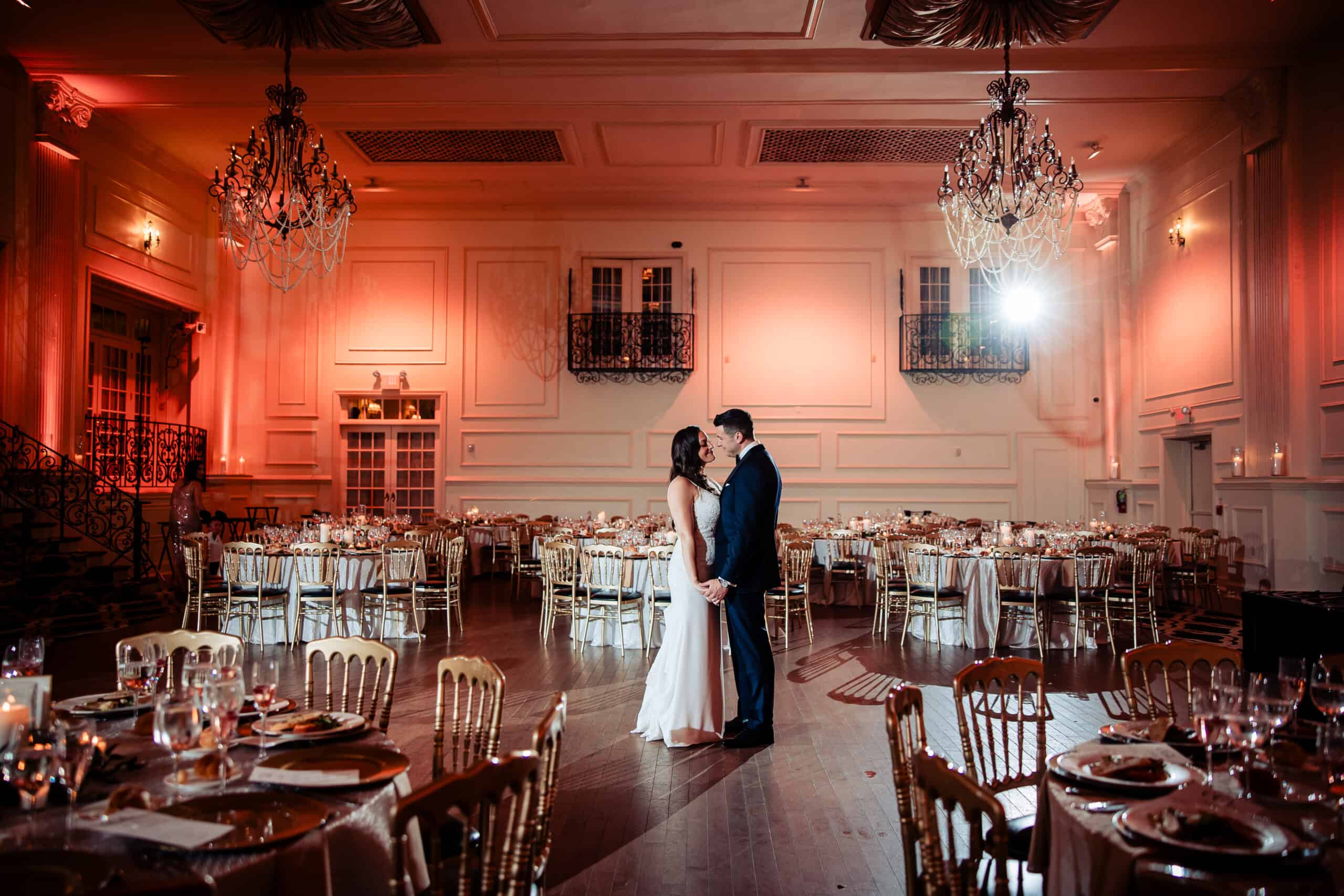 Initially built in the 1920s, the Cescaphe Ballroom is a historical venue restored and modernized to provide the ultimate wedding experience. The ballroom features a stunning blend of old-world charm and modern sophistication, with crystal chandeliers, soaring ceilings, and intricate architectural details that create a romantic and magical atmosphere.
Features of the Cescaphe Ballroom
The Cescaphe Ballroom offers an array of impressive features that make it a highly sought-after wedding venue. Cescaphe Ballroom is a spacious venue that can accommodate up to 300 guests. Its grand foyer features an impressive staircase and a stunning chandelier, creating a lasting first impression. The neutral color scheme, classic architecture, and high ceilings of the ballroom make it a versatile space that complements any wedding theme or style.
In addition, the Cescaphe Ballroom provides a luxurious bridal suite with spacious and comfortable amenities to ensure that the bride and her bridal party are relaxed and pampered throughout the day.
Customized Cuisine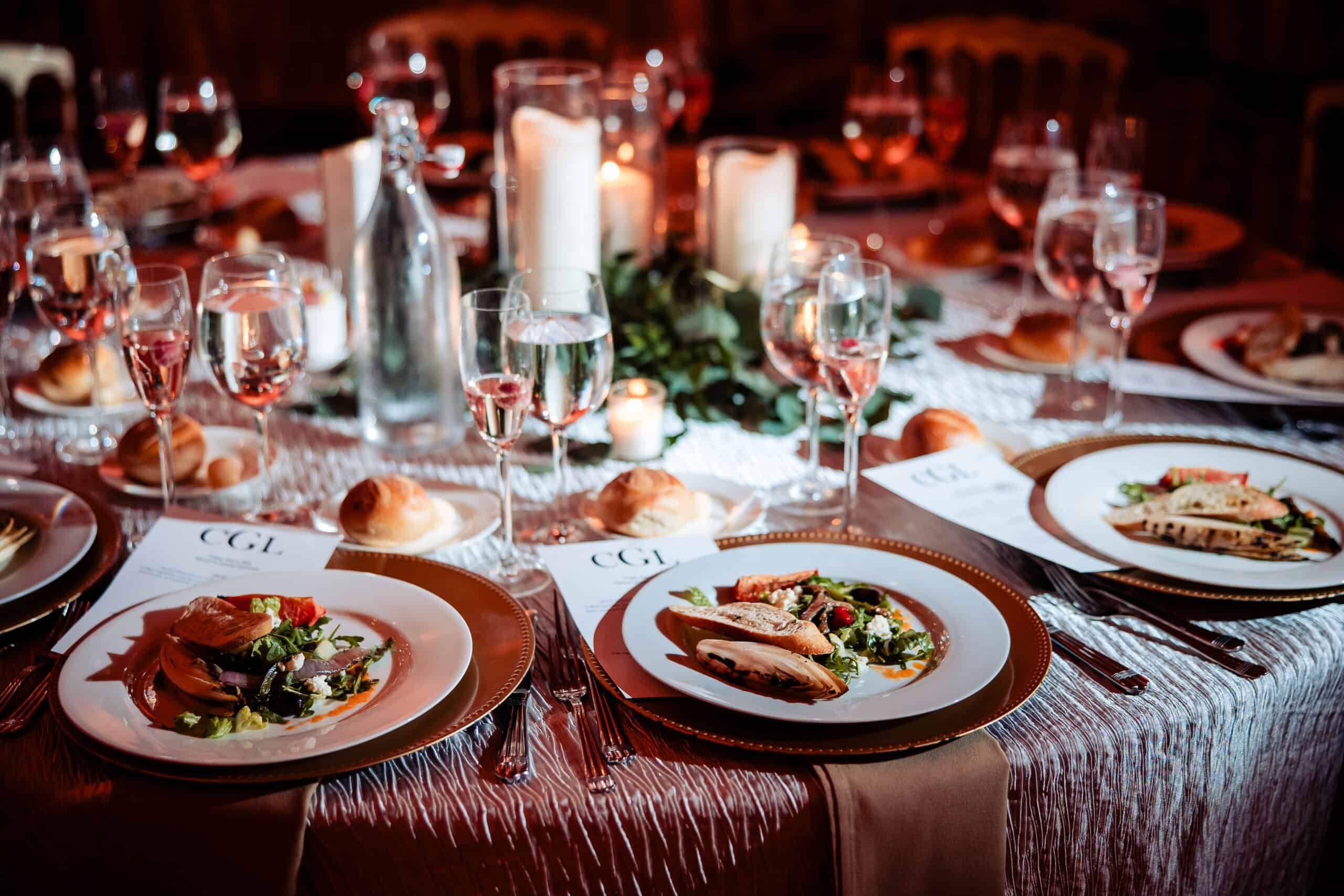 One of the hallmarks of any Cescaphe venue is the outstanding cuisine. Cescaphe is renowned for its catering and hospitality, and the culinary team at the Cescaphe Ballroom upholds this reputation with customized menus made from the freshest and finest ingredients. The food is sure to impress and leave a lasting impression on your guests.
The Cescaphe Ballroom also offers various services to make your wedding day stress-free and enjoyable.
Signature Cocktail Hour (and a half!)
You and your guests can enjoy cocktails during Cescaphe's signature cocktail hour-and-a-half in three locations: The Garden Courtyard, Lounge, and Main Cocktail room. The Garden Courtyard is the entryway to Cescaphe. If your wedding is during the winter months, your cocktails can be enjoyed in the Lounge. But the true star of the show is the Main Cocktail Room. With four balconies overlooking the Grand Ballroom, the space is truly a sight to behold. It includes a forty-foot mahogany food library with a chef-attended station, including choices of hors d'oeuvres. A customizable ice sculpture, full-service bar, and a raw bar will leave your guests truly in awe of the venue.
Personalized Service from Start to Finish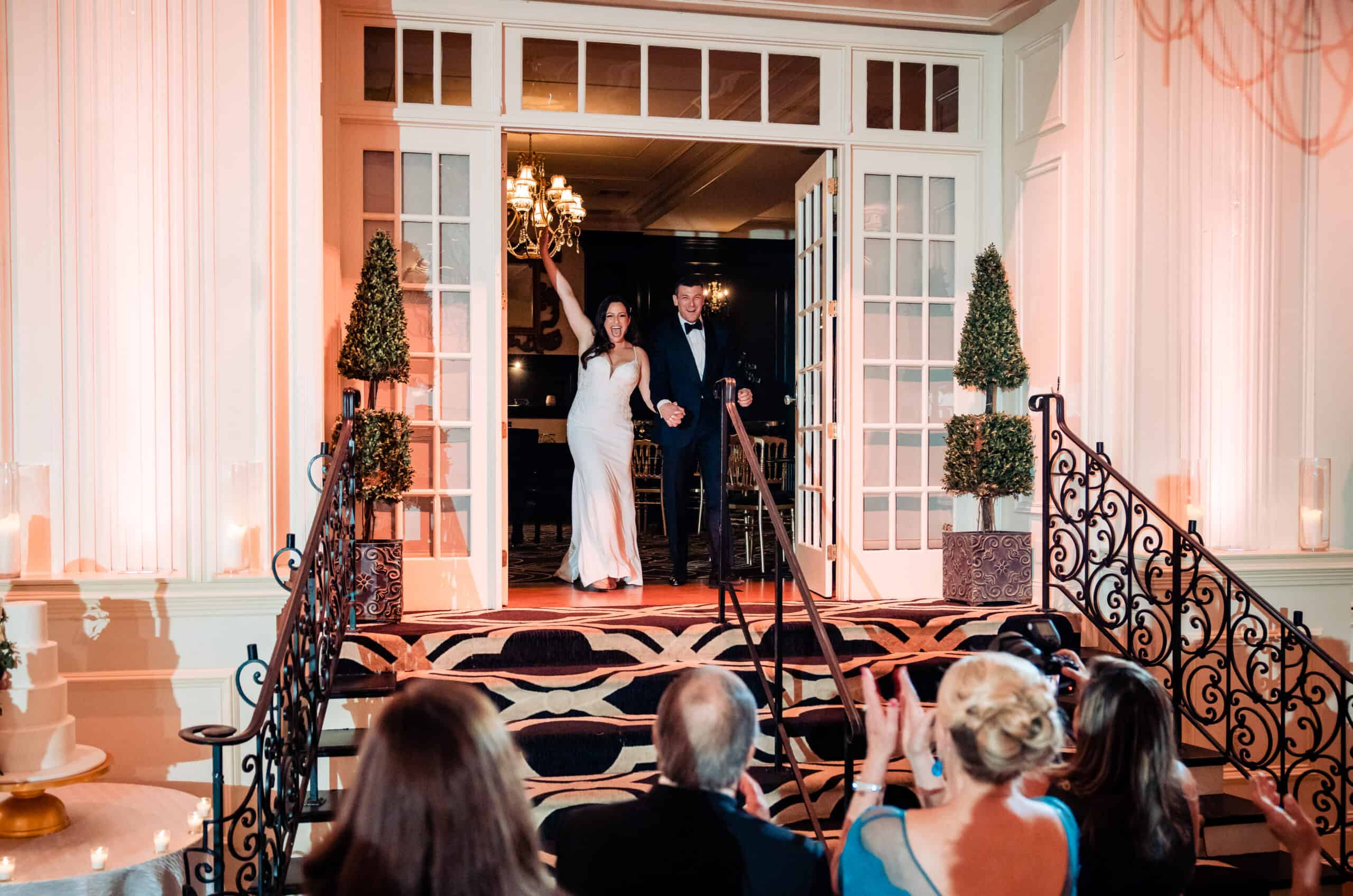 At the Cescaphe Ballroom, you won't have to worry about anything on your special day. Their team of highly experienced wedding planners, event coordinators, and service staff will be there to support you every step of the way. You'll be able to relax and enjoy your celebration, knowing that professionals are taking care of every detail. So, from start to finish, you can trust that you're in good hands at the Cescaphe Ballroom.
Besides the exceptional service and amenities, the Cescaphe Ballroom's prime location in the heart of Philadelphia is an added bonus. The venue is just minutes from some of the city's top attractions, including the Liberty Bell, Independence Hall, and the Philadelphia Museum of Art. This central location ensures that your guests will have a fantastic time during their stay.
Overall, the Cescaphe Ballroom is a timeless wedding venue with everything you need to make your special day unforgettable. Its Grand Ballroom, stunning architecture, outstanding cuisine, exceptional service, and central location make it the perfect setting for a wedding celebration that you and your guests will cherish forever.
Your Special Day at the Cescaphe Ballroom
As a highly professional wedding photography and videography team, we have captured countless wedding celebrations at the Cescaphe Ballroom. Our familiarity with this stunning venue and our passion for storytelling through visuals allows us to create timeless and unforgettable memories you'll treasure for a lifetime. Take advantage of the opportunity to have your wedding day captured by our talented team. Contact us today to learn more about New Pace Weddings and our video and photography packages, and let's create something truly magical together.