If you're looking for a venue that combines elegance, sophistication, and charm— look no further than Vie by Cescaphe. When it comes to choosing the perfect wedding venue, it's important to find a space that not only meets your needs but also reflects your personal style, and this Philadelphia destination will do that and more. 
Vie by Cescaphe: The Venue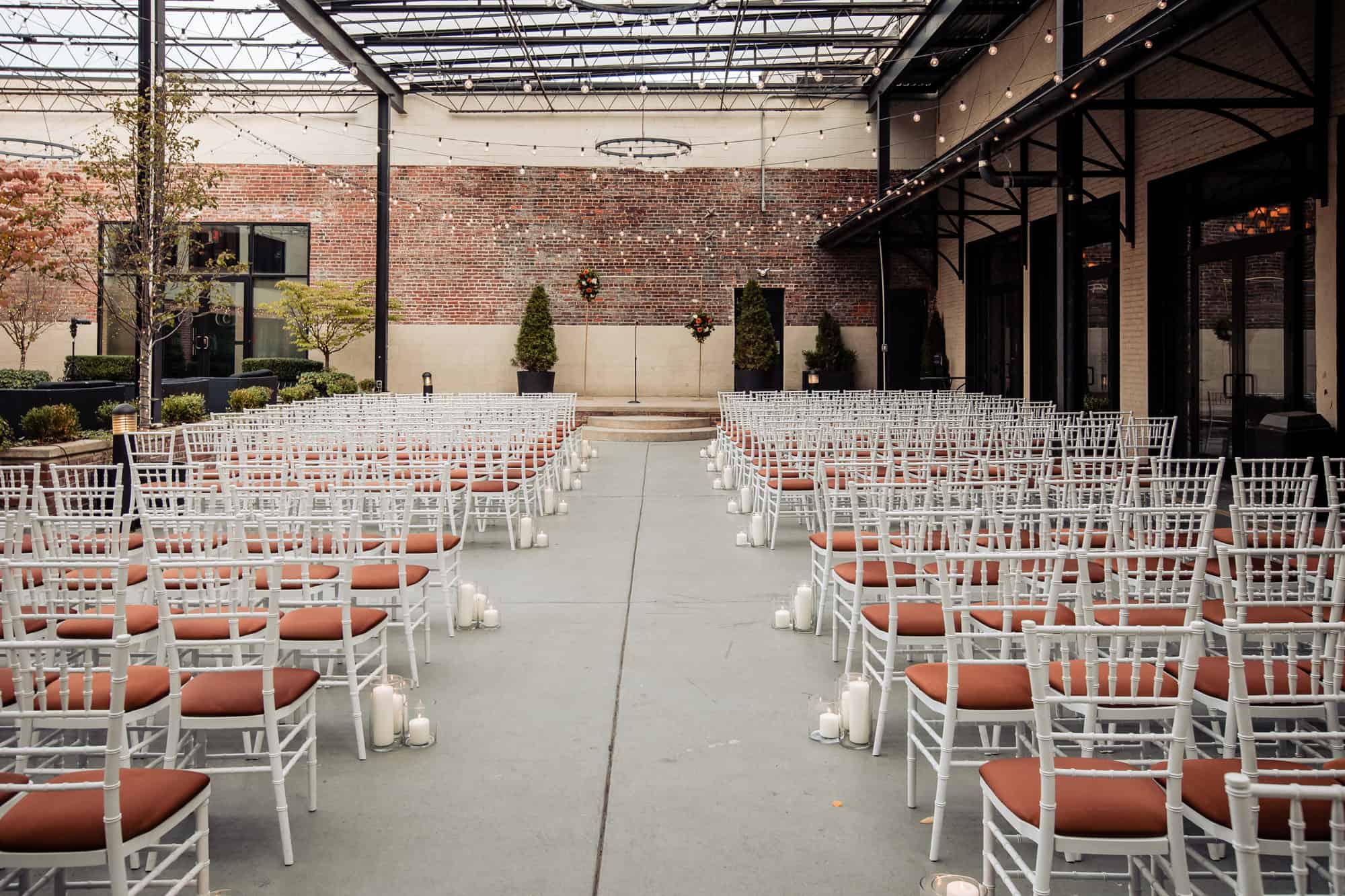 Location: 640 Waterworks Dr, Philadelphia, PA 19130
Phone Number: (215) 238-5750
Guest Capacity: 175-600
Website: https://weddings.cescaphe.com/venue/VIE
Located in the heart of Philadelphia, Vie by Cescaphe is a wedding venue that boasts classic architecture, imported Italian mosaics, elegant chandeliers, and beautiful terraces. The space is perfect for couples looking to host a grand and sophisticated wedding.
One of the highlights of Vie is its stunning Grand Ballroom. With its high ceilings, classic moldings, and sparkling chandeliers, the Grand Ballroom is the perfect setting for a luxurious and elegant wedding reception. The space can accommodate up to 600 guests, making it ideal for large weddings.
But Vie by Cescaphe is not just about grandeur and elegance. The venue also offers a variety of smaller spaces for more intimate weddings. The courtyard, for example, is a charming space that features a beautiful indoor or outdoor terrace (depending on the time of year and weather, the roof can be transformed).
The Ceremony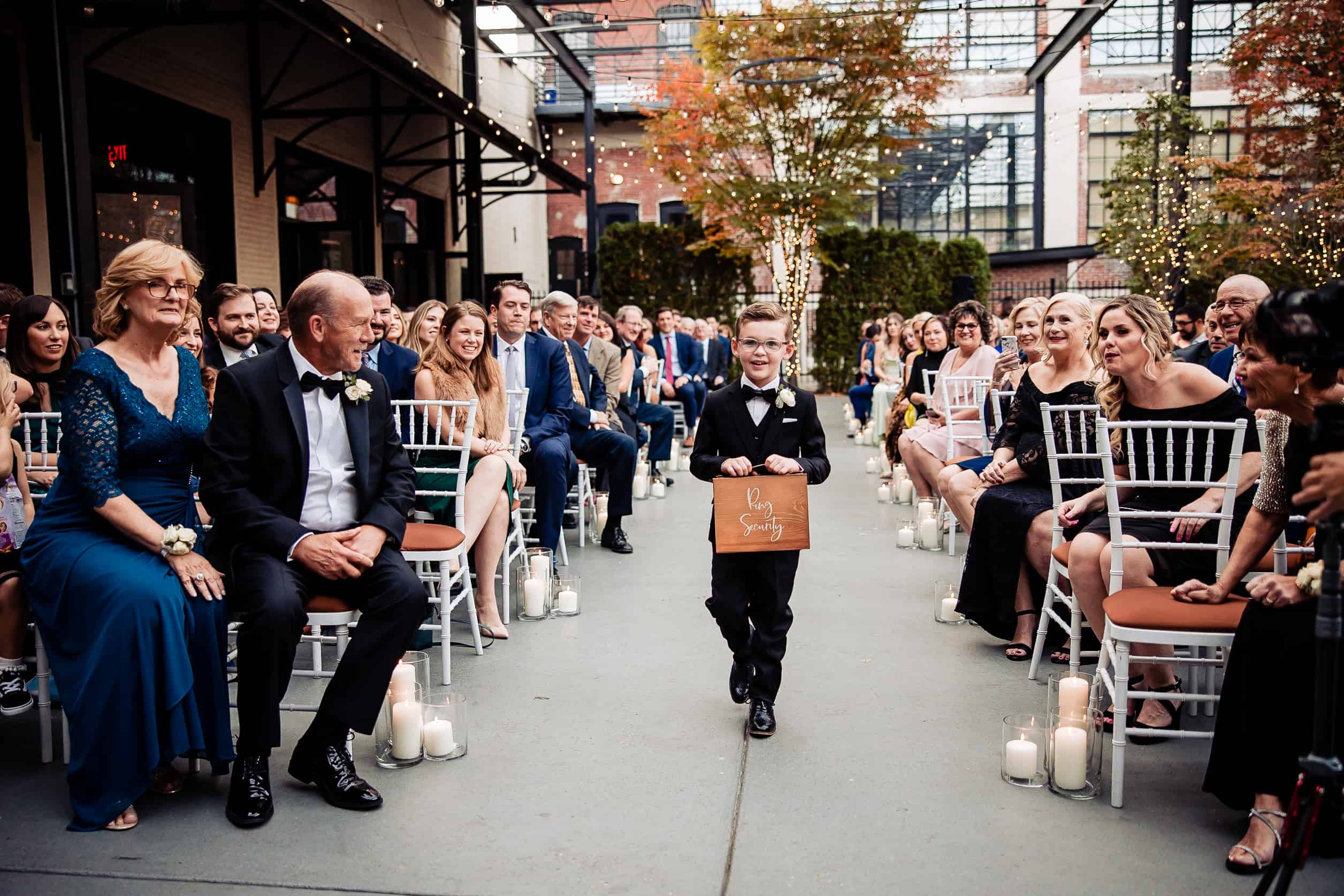 At Vie, couples can choose between a modern ballroom and an intimate outdoor courtyard for their ceremony. The ballroom boasts elegant draping and amber lighting from chandeliers, creating a classic and dramatic setting for the bride's walk down the aisle. The courtyard offers picturesque views of the ceremony on a built-in stage surrounded by plush greenery, hanging chandeliers, steel columns, and exposed brick, providing a unique and contemporary atmosphere. As a bonus, hosting your ceremony at Vie includes an additional half hour to their 6 hour event.
Cocktail Hour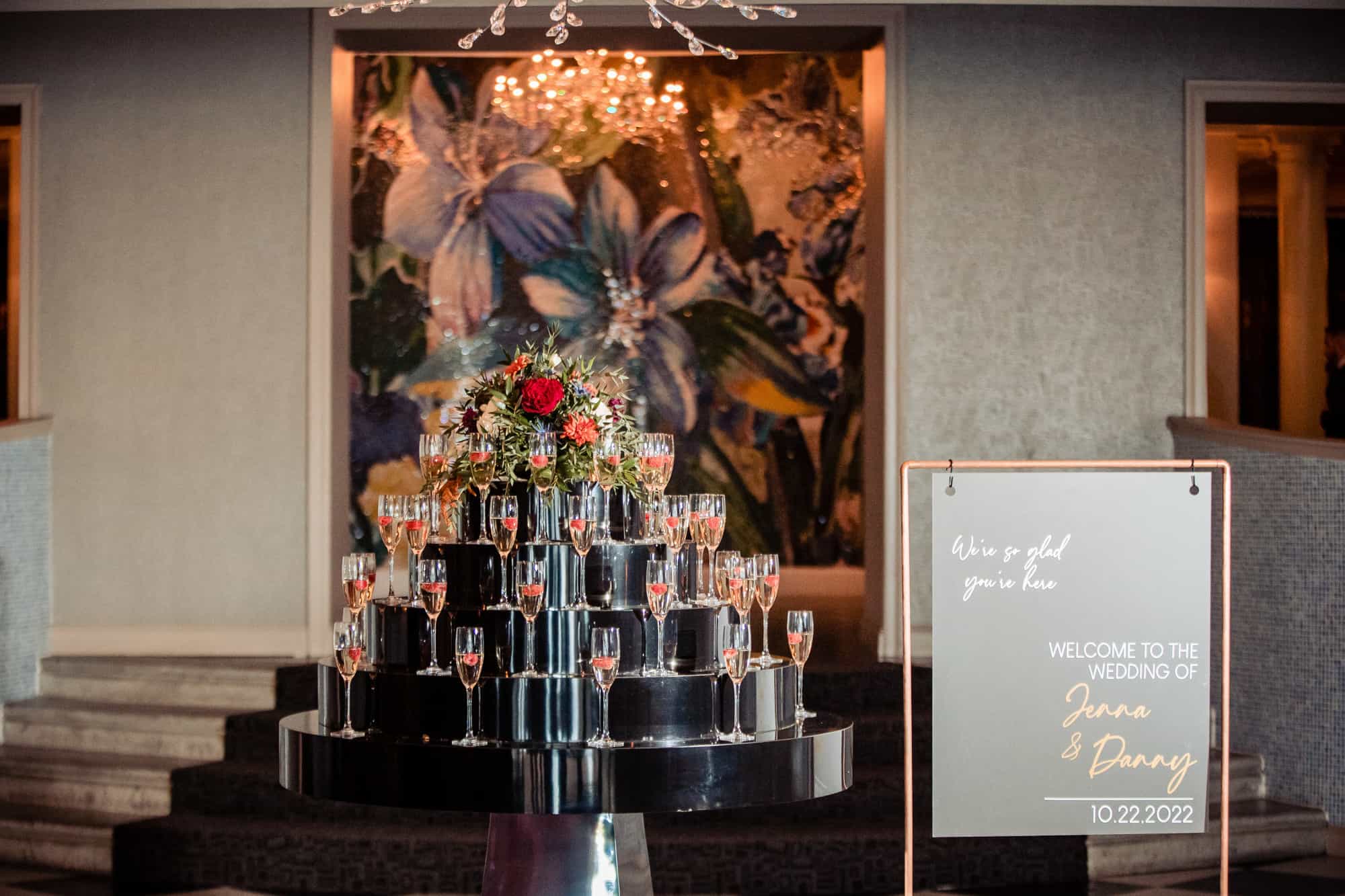 Vie weddings offer an extensive cocktail experience with a signature cocktail hour-and-a-half and three distinct cocktail spaces to choose from. The Foyer serves as the entrance to the venue and features two fully-stocked bars and interactive stations manned by Cescaphe culinary staff. The Mosaic Room, a few steps away, boasts a stunning Italian wall mosaic. Lastly, the Lounge is elegantly furnished and features a 40-foot-long food library, a customizable ice sculpture, and a renowned raw bar. Furthermore, Vie weddings also offer an extensive selection of cocktails, including classic and signature drinks that can be tailored to the couple's preferences.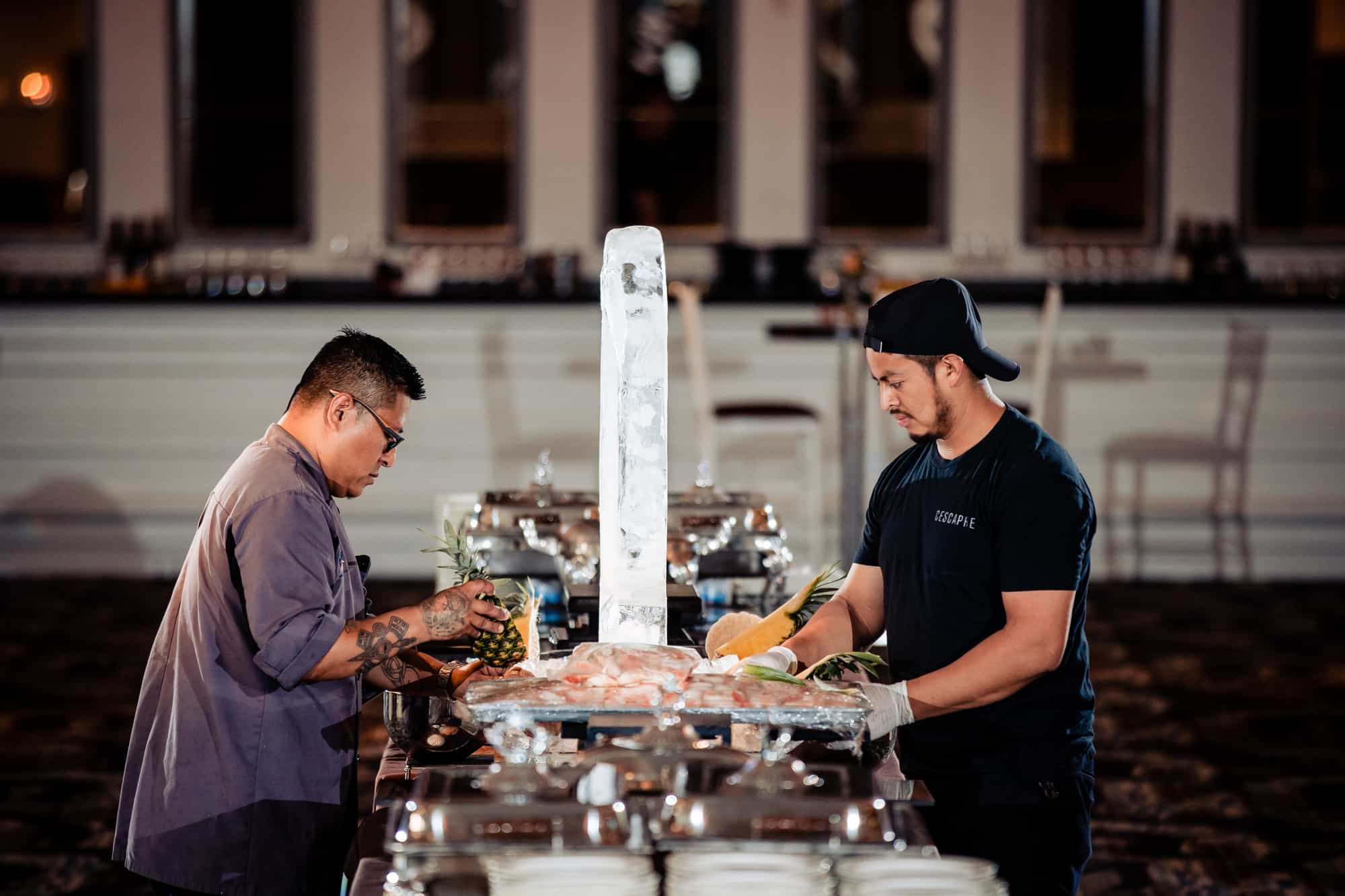 Reception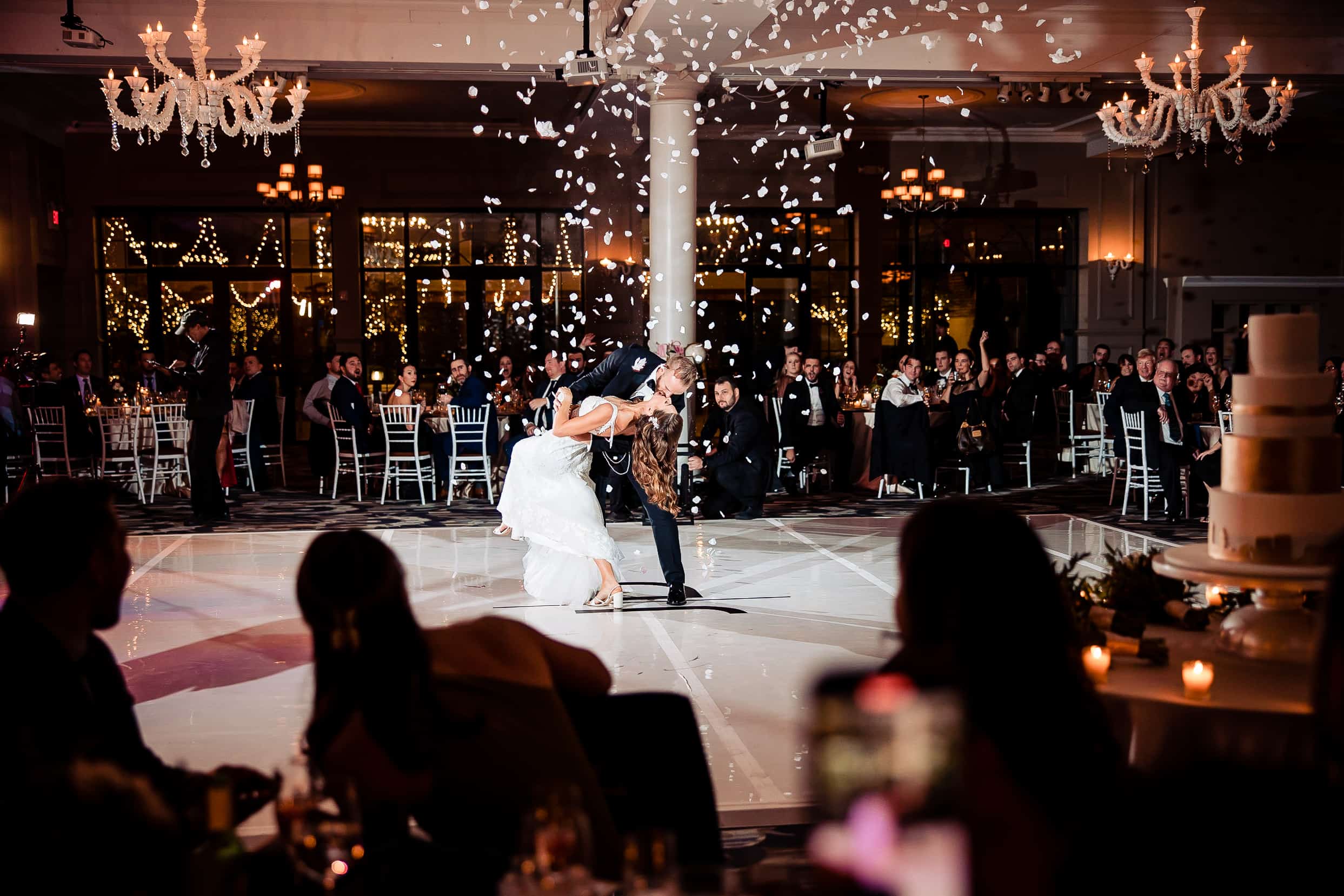 Vie receptions are held in the Grand Ballroom, a modern and elegant space that features a lattice ceiling, a built-in stage, and state-of-the-art AV equipment to elevate your special day. Furthermore, The Grand Ballroom also offers versatile lighting options that can be customized to match the couple's theme and atmosphere, creating a magical ambiance for your reception. With its spacious layout, the Grand Ballroom can accommodate a large number of guests, making it perfect for grand celebrations and intimate gatherings.
And let's not forget about the food! Vie by Cescaphe's culinary team is renowned for its delicious and innovative cuisine and will work with you to create a custom menu that will leave your guests raving. Whether you're looking for classic dishes or something more unique and creative, the team will work with you to create a menu that reflects your tastes and style.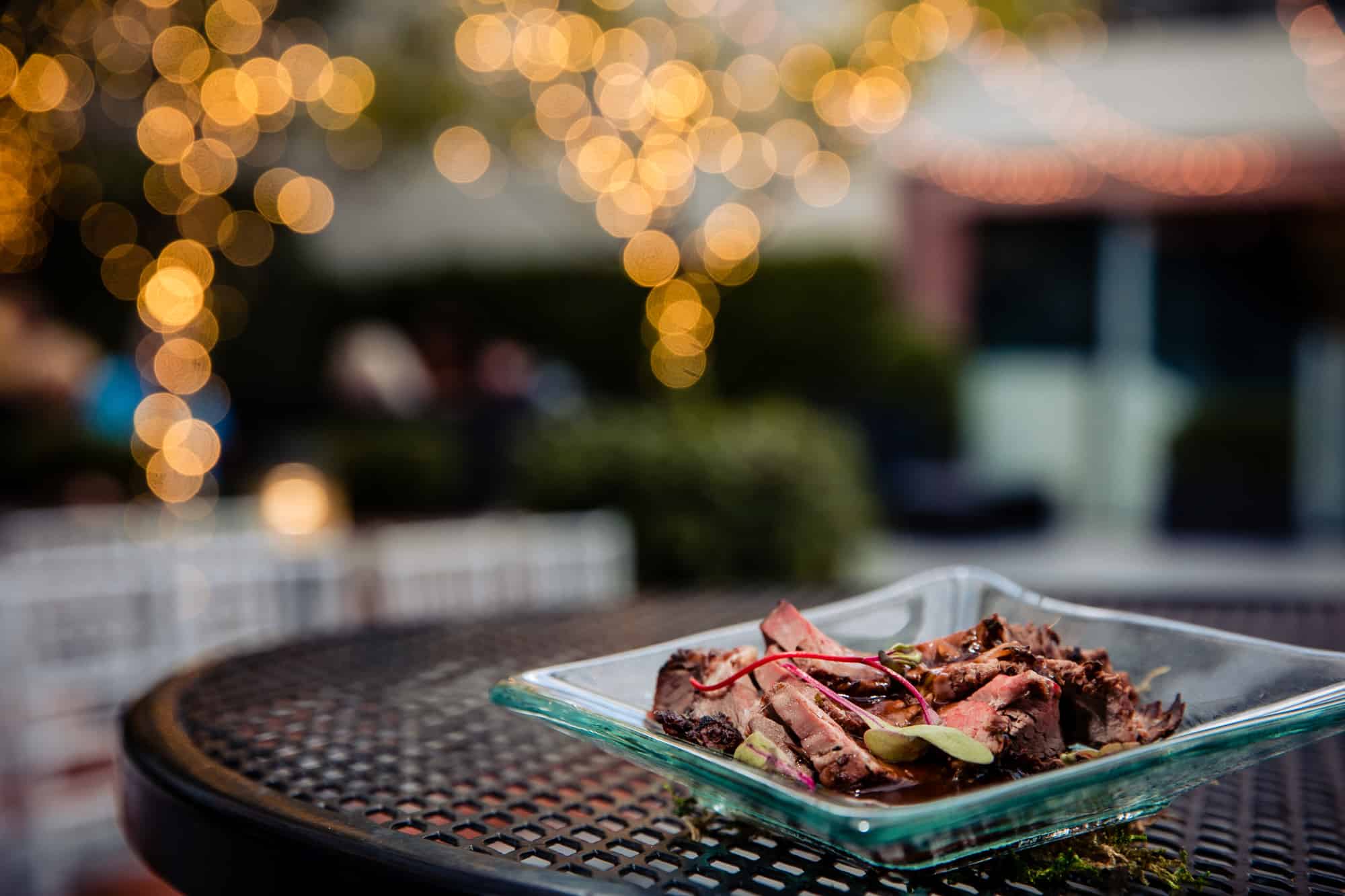 Cescaphe's team of experienced event planners will design a custom wedding package that meets your needs and exceeds your expectations. The venue offers a variety of services, including catering, lighting, and sound, as well as a list of preferred vendors to help you plan your special day.
Wedding Photography and Videography at Vie by Cescaphe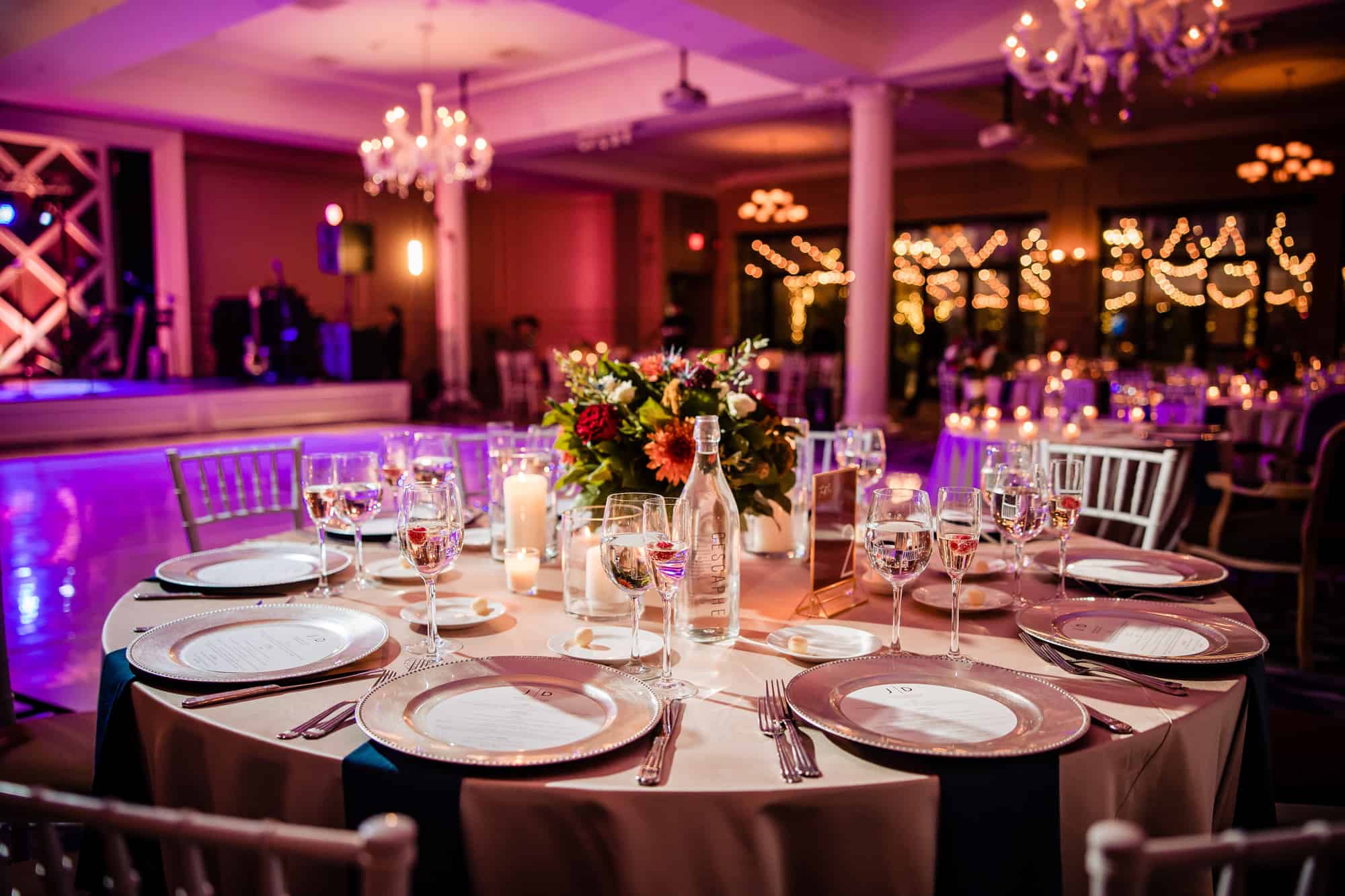 At New Pace, we're thrilled to have the opportunity to work at Vie. The moment you step out of the door, you're immediately immersed in the beauty and charm of Philadelphia. We always recommend to our couples to take advantage of the city's iconic landmarks and picturesque streets to add a unique and personal touch to their wedding photography.
Whether it's intimate portraits with just the bride and groom or larger shots with families or the bridal party, stepping outside of Vie by Cescaphe provides endless opportunities for beautiful and memorable photography. From the charming cobblestone streets to the iconic Philadelphia skyline, the city provides a perfect backdrop for capturing the love and emotions of your special day.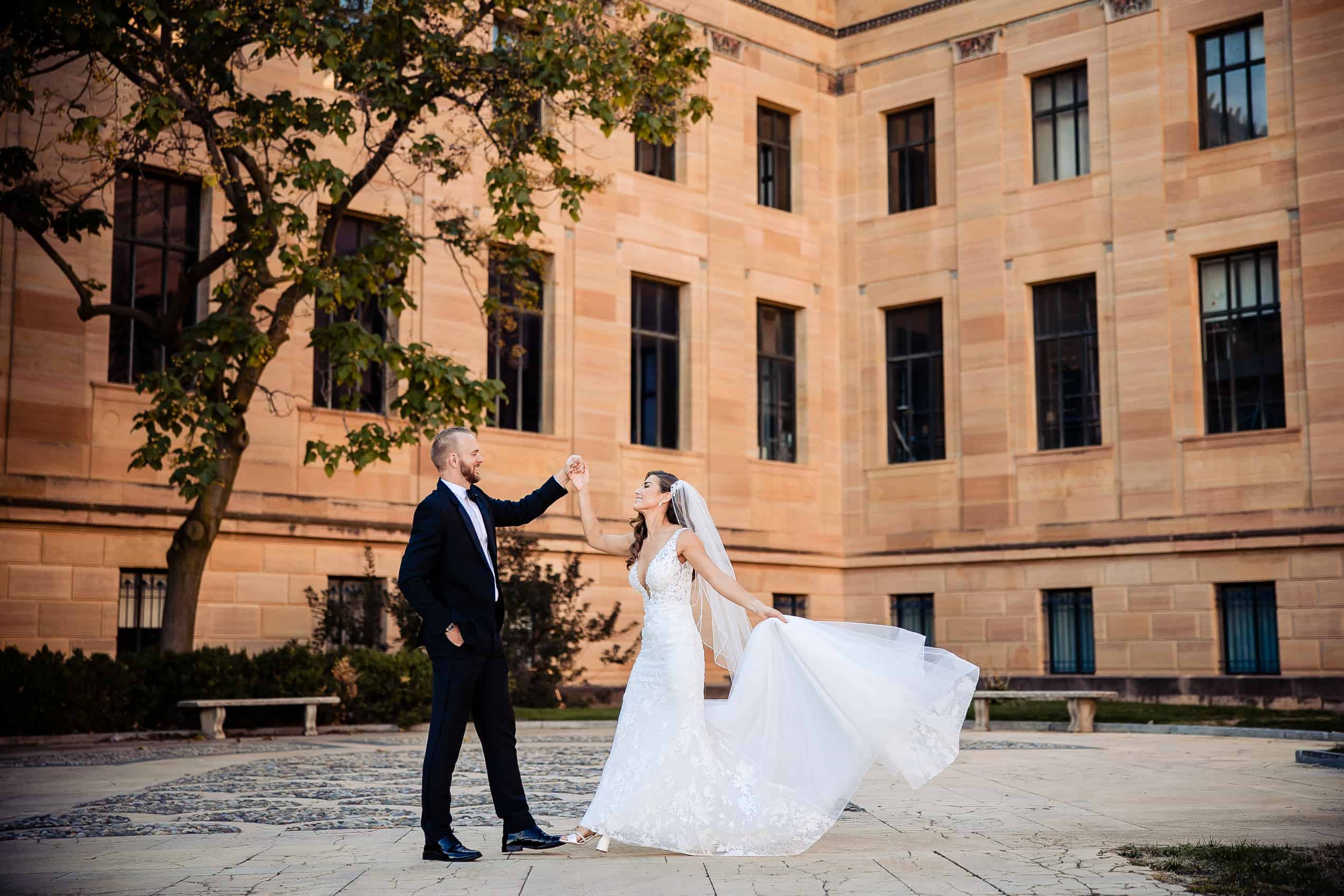 New Pace Weddings at Vie by Cescaphe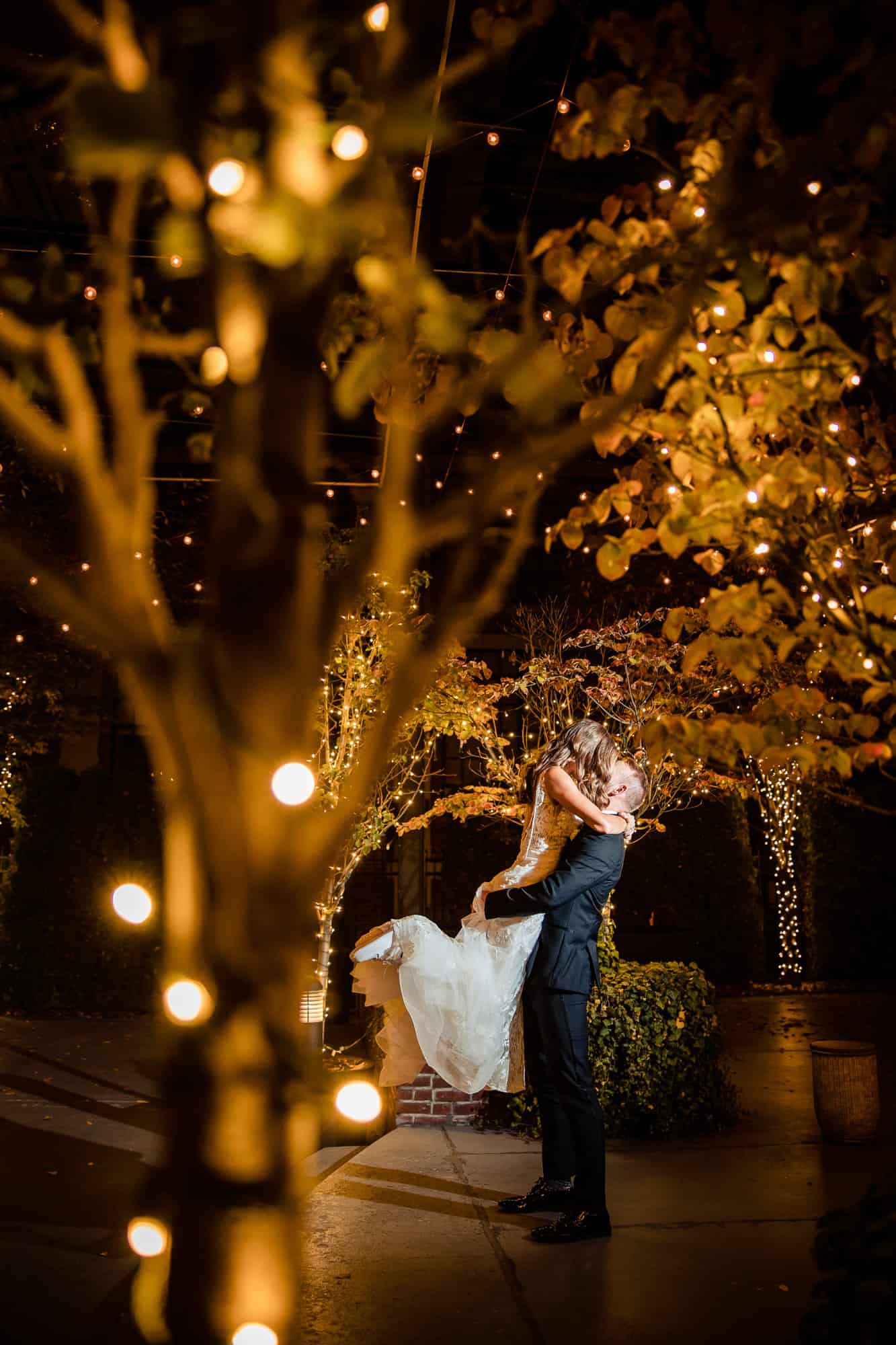 If you're looking for a wedding venue that combines elegance, sophistication, and charm, Vie by Cescaphe is the perfect choice. With its stunning spaces, experienced event planners, and delicious cuisine, it will make your special day unforgettable.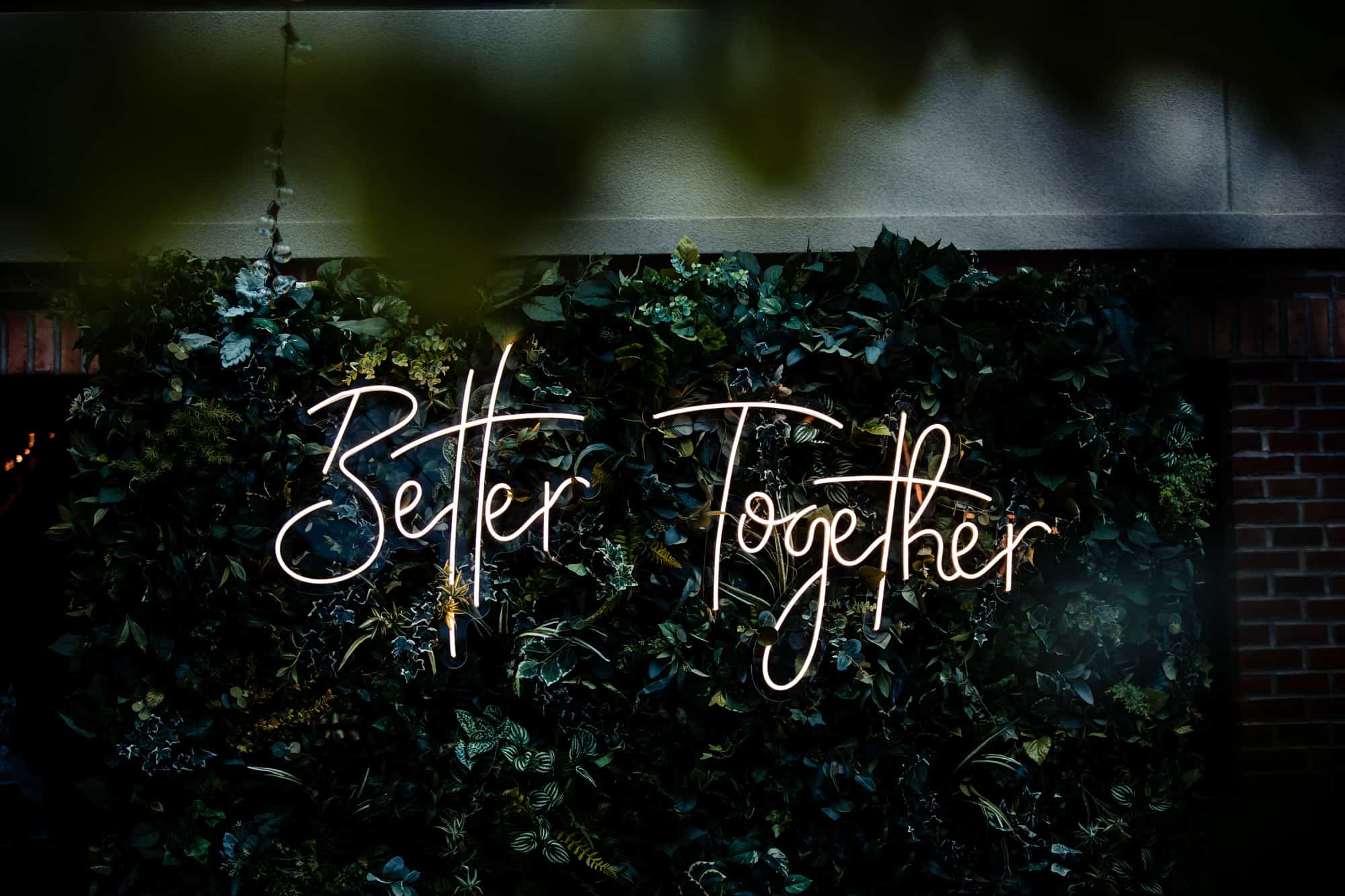 Our team at New Pace Weddings Films and Photo is well-versed in Cescaphe Weddings and is ready to photograph and film your special day. Schedule a call with us to see how we can perfectly capture your wedding day memories perfectly and learn more about our wedding packages. With Cescaphe's exceptional service, we'll make sure your big day is just how you envisioned it.