Considering an indoor engagement photo location? We believe that there are a lot of positive aspects to doing your session indoors.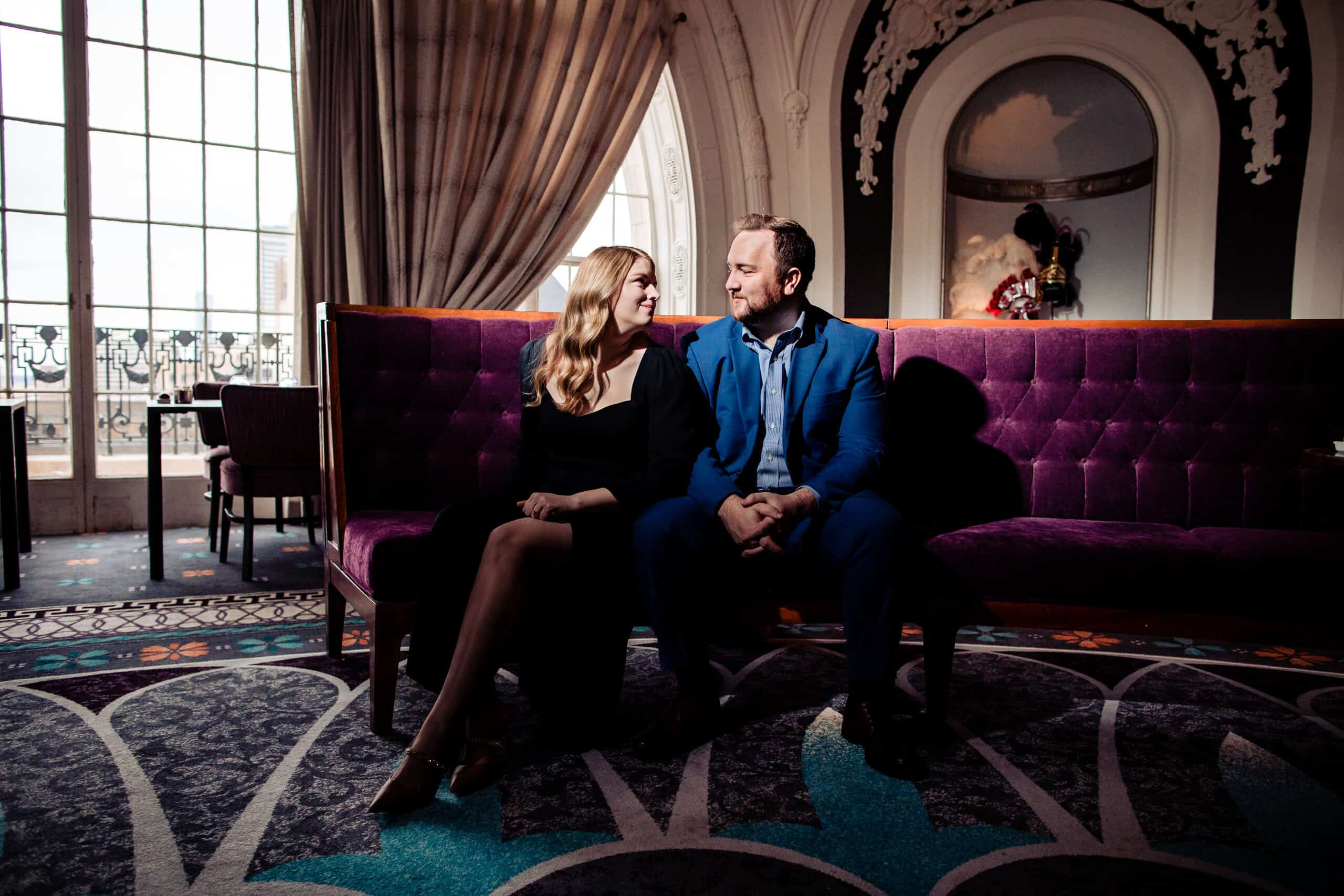 At New Pace Wedding Films & Photo, we love engagement photos. It's an excellent opportunity to get to know your photographer before the big day. While you are figuring out how to relax in front of the camera and get to know us, we are also enjoying that one-on-one time together to get to know the couple as well: their story, their personalities, and what they like. It's also a great way to celebrate the start of your engagement before the wedding planning process becomes all-consuming. Your engagement pictures can serve multiple purposes – they will look beautiful printed and framed in your home, and they can also be shared with friends and family through holiday cards or "save-the-dates."
While the beach is beautiful, and an outdoor park is lovely…sometimes it's just not the right time of year. Or, you two are just not outdoorsy people. The options for fun indoor engagement photo locations are endless. Where you take your indoor engagement photos can also communicate a lot about your personality and add a layer of fun to the experience!
Below we've listed our top 5 favorite indoor engagement photo locations for you to consider.
Date Night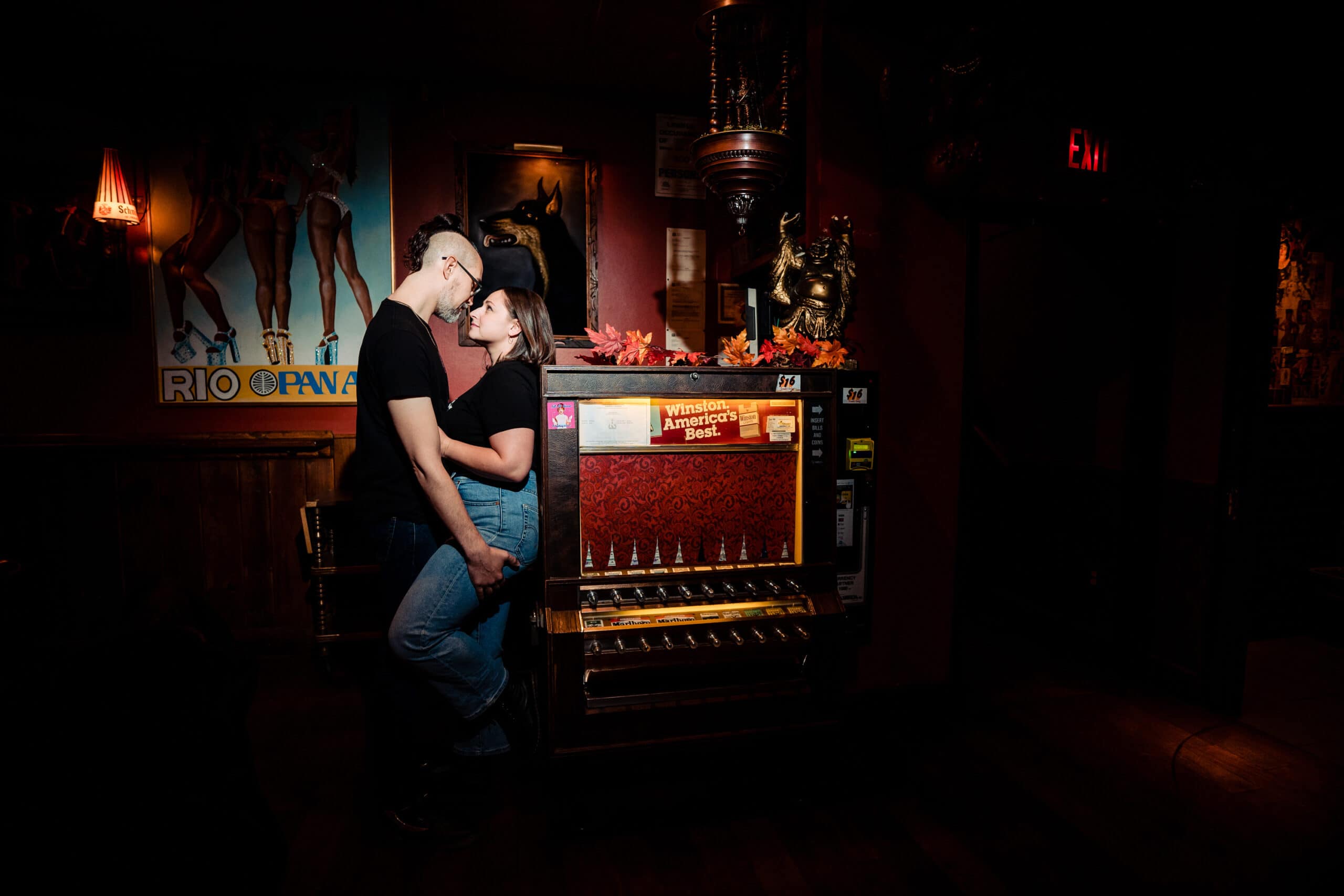 We love it when our couples think of engagement photos as quality time together… just with a photographer with you as a third wheel! So, our absolute favorite from all of these indoor engagement photo locations is where you met or had a big milestone moment in your relationship! Perhaps you'll choose the spot where you two said "I love you" for the first time or where you got engaged.
The pose and background options are also endless, whether that special place for you and your partner is a particular restaurant, bar, coffee shop, or ice cream parlor! You can be sipping lattes, throwing darts, or splitting a sweet dessert, all with the setting of a place you never want to forget!
College Campus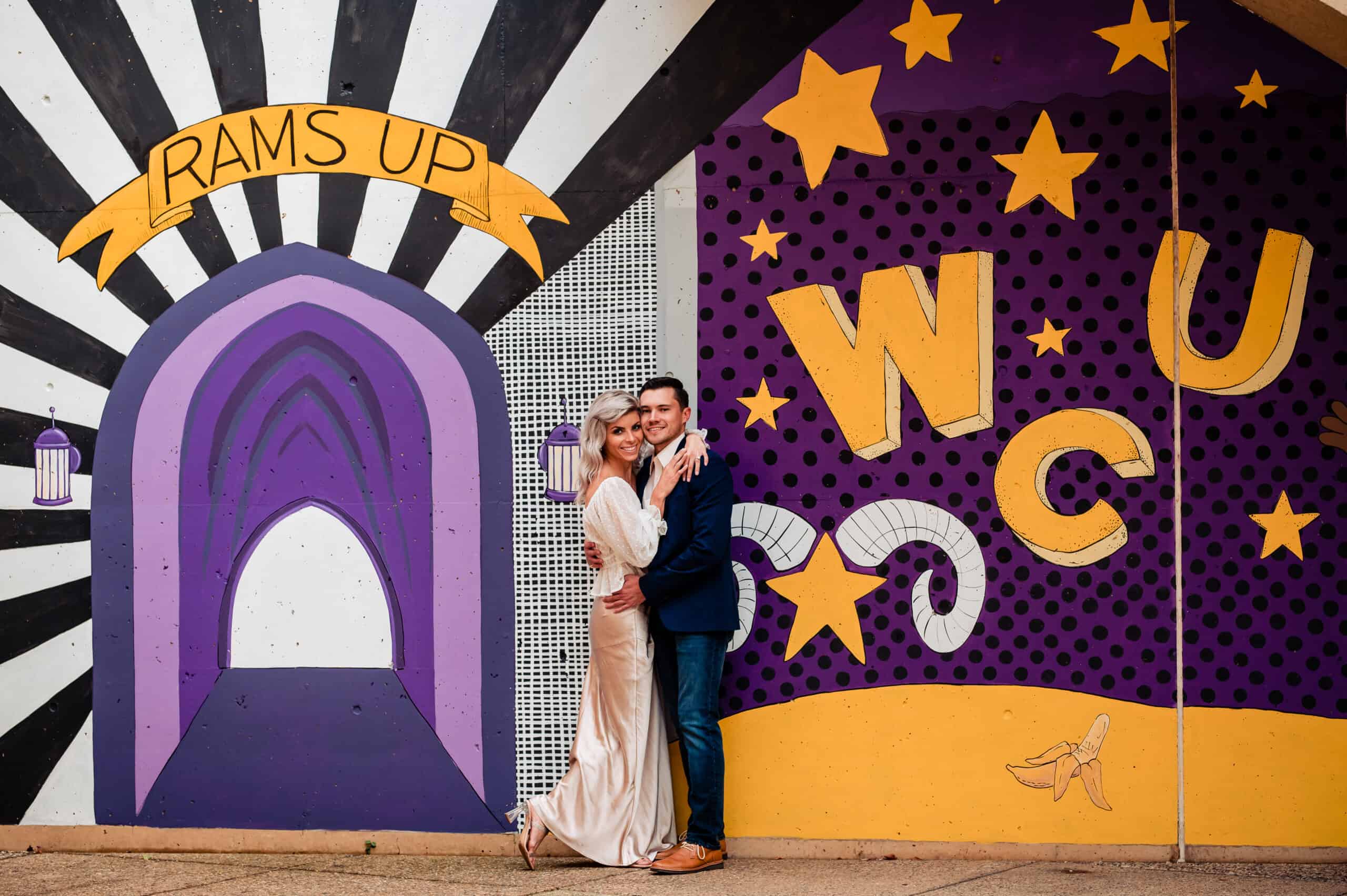 Did you meet that special someone while attending the same school? What better way to reminisce on your first moments together than to recreate them in your engagement photos? Many college campuses have beautiful and unique buildings and architecture that make for dynamic photo opportunities. Indoor locations such as the library are fun photo spots as well. Catch a glimpse of your partner peeking through a shelf full of books or place your hands on your favorite book of love poems. College campuses are full of unexpected photo opportunities and can make the perfect location for your engagement memories.
Museum or Art Gallery
For the couple who loves exploring all their city has to offer, we strongly recommend a local museum or art gallery as the best pick for you out of all these indoor engagement photo locations. Let your photographer follow you as you stroll the galleries (hand in hand, preferably!) and admire your favorite pieces or explore a special exhibit.
Indoor Botanical Gardens or a Greenhouse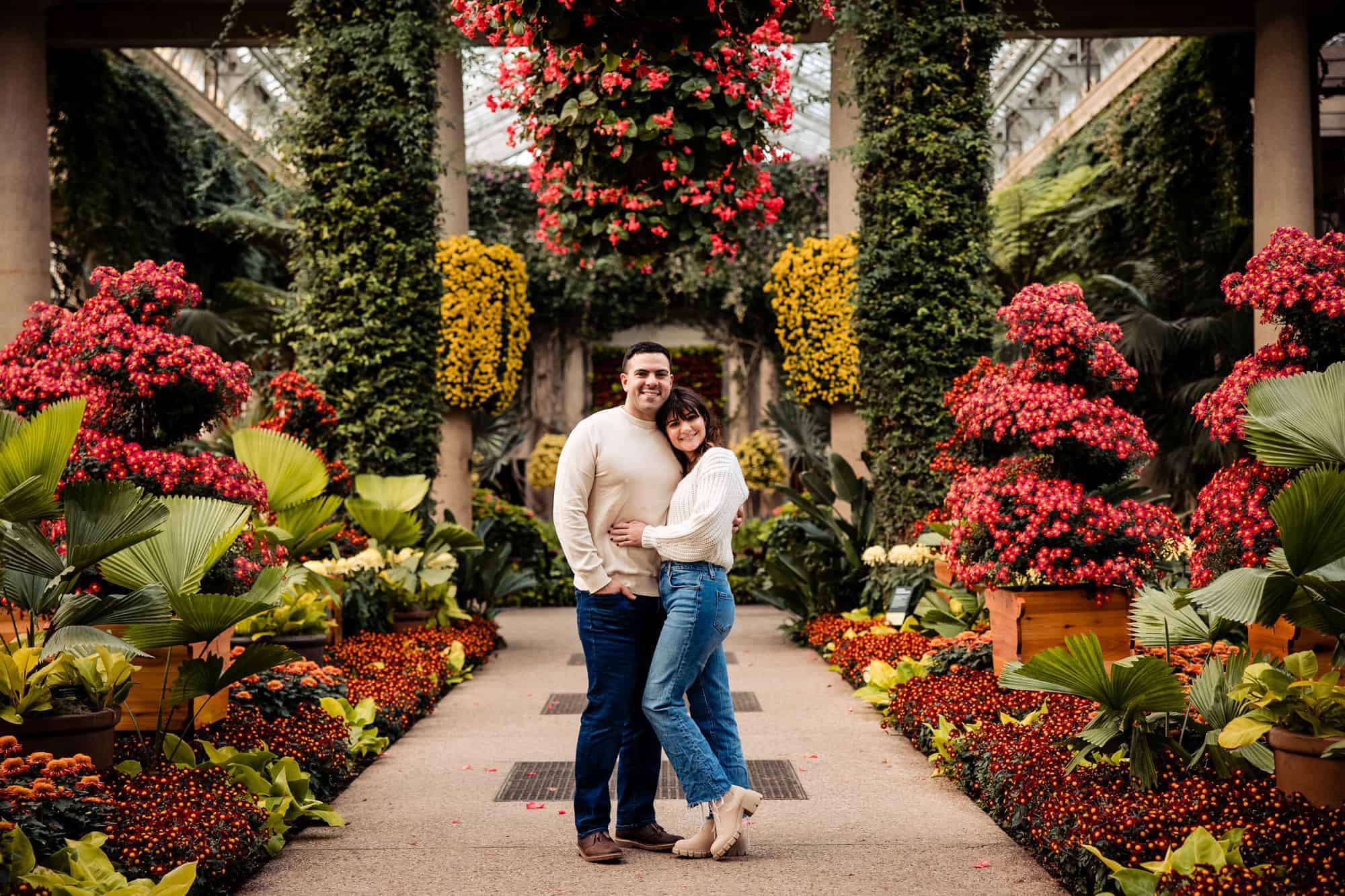 Nature lovers, meet the perfect indoor engagement photo location for you! All the greenery, with none of the weather. As photographers, we also can't say no to all of that natural light. If you're a green thumb couple, you can have every moment captured perfectly as you wander through the gardens or greenhouses, noting plants that you recognize and maybe learning about a few that you don't.
Shop Local
For our delightfully fun and quirky couples, I bet you know exactly where the perfect indoor engagement photo location is in your city, even if you've never considered it for a photo session before. If the two of you share a deep love of literature, take it to your favorite indie bookstore! Maybe you're a music aficionado; then we would say a record store is a good spot for you.
For our vintage and history lovers whose married home will be filled with priceless oddities and ornaments, an antique store will provide endless material and a meaningful backdrop to the two of you.
Final Thoughts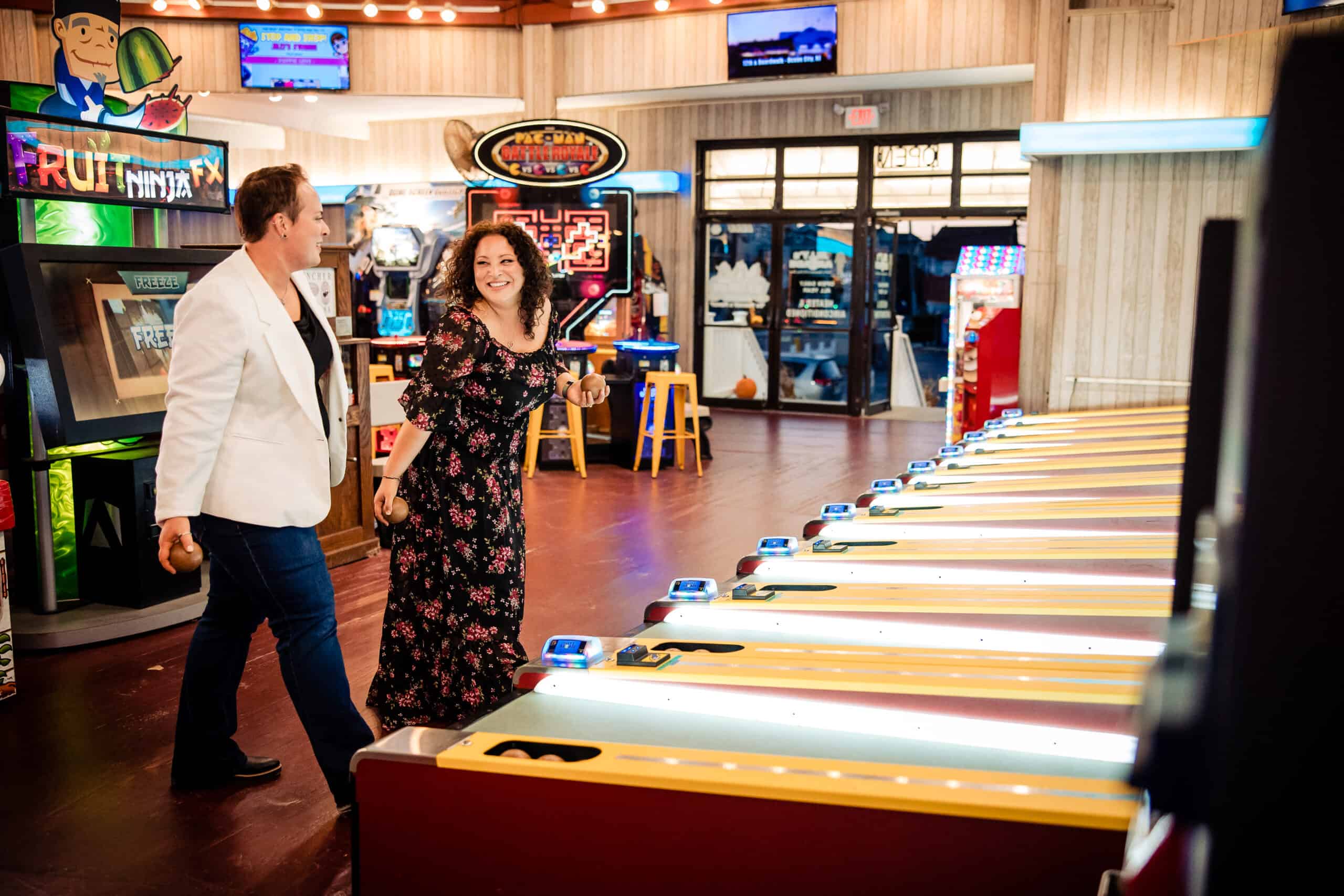 Your engagement photos will be images that you will treasure forever! We hope this list has inspired you to think outside the box for your engagement photos because we know the beach or an arboretum isn't for everyone. If you're looking for an engagement and wedding photographer, we invite you to click here to learn more about New Pace Wedding's packages and offerings. Let us help you find the indoor engagement photo locations of your dreams!
Check out our portfolio of engagement photos!