New Pace Wedding Films and Photo's Ultimate Posing Guide
From the first look to the last dance and every moment in between, we organically capture every moment of your wedding day to create one-of-a-kind cinematic wedding photos and videos.
Many of our couples are camera-shy, and we completely understand! Your wedding day is one of the biggest days of your life, and the pressure you may feel for it to be perfect can be overwhelming.
Our goal is to make sure you feel as comfortable as possible, so we wanted to put this posing guide together for our future couples. Here are four tips, as well as some pose inspiration to help you feel confident in front of the camera.
Wedding Photo Pose Tip #1: Practice Makes Perfect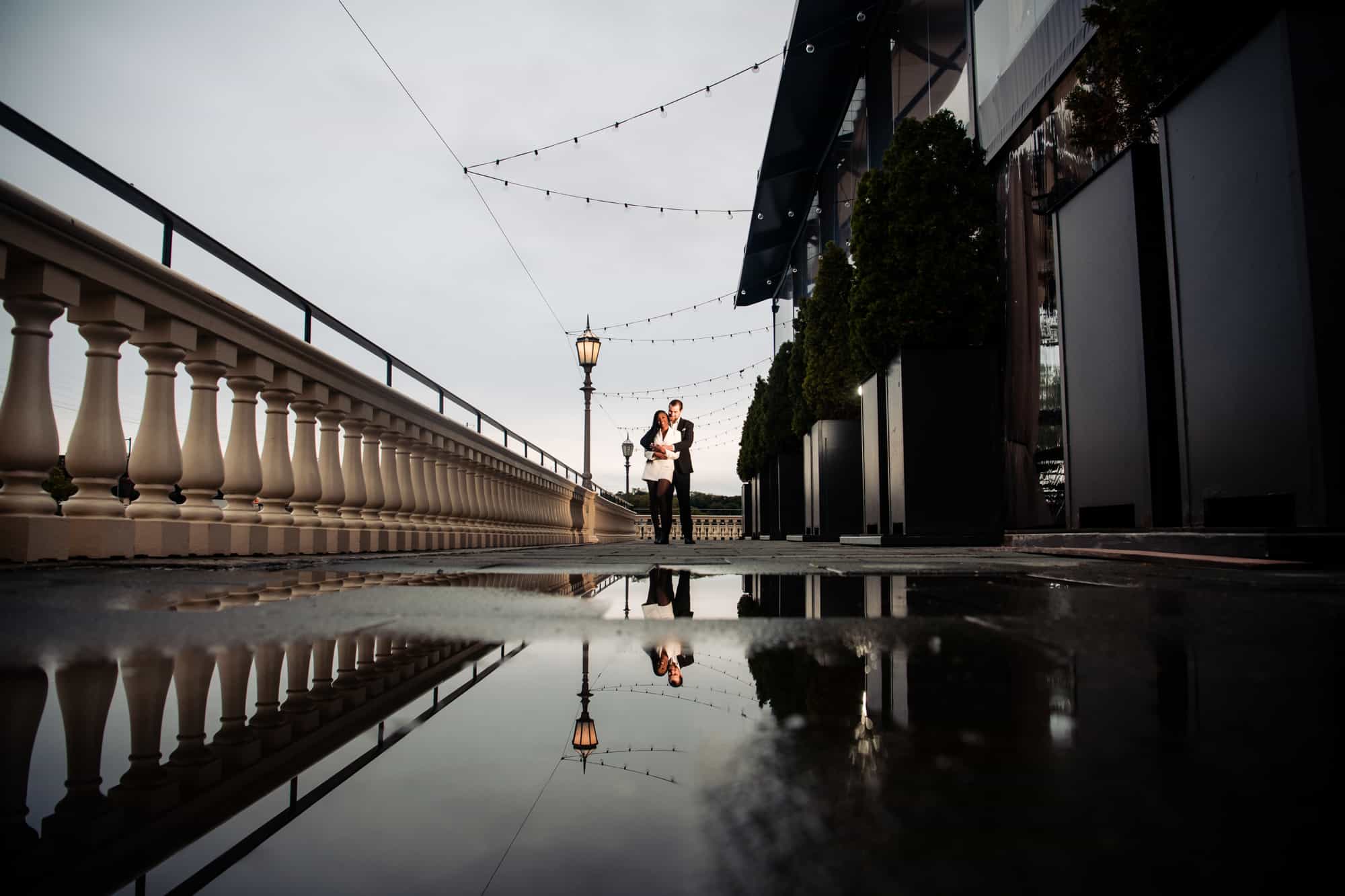 Your engagement session is perfect for a no-pressure test run before your big day. Booking an engagement session is a great idea to practice all of your poses, without the added pressure of your friends and family staring at you. Your photographer will be able to guide you through the best poses for you during this time.
Wedding Photo Pose Tip #2: It's All in the Eyes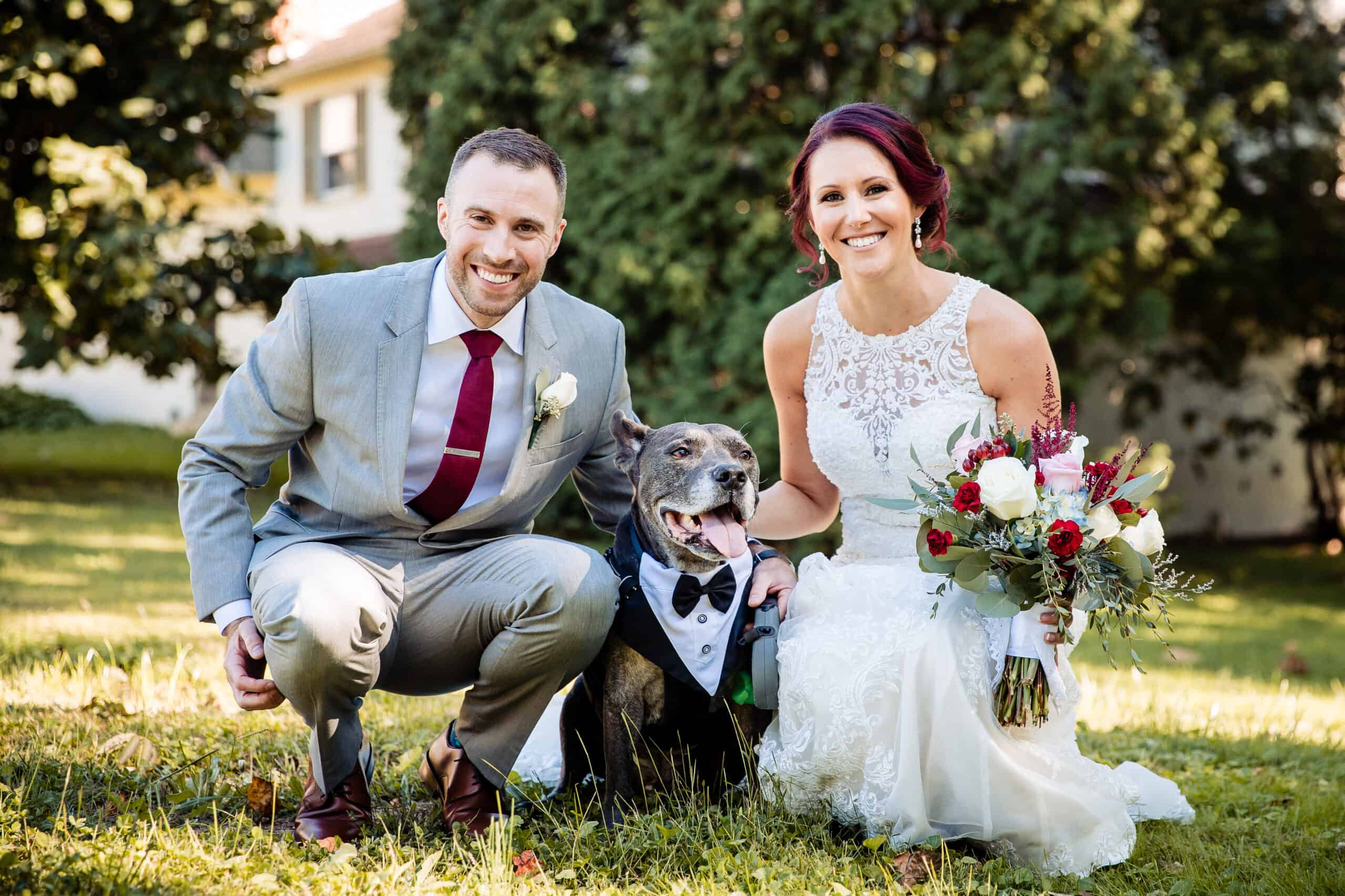 While we don't need you to look at the camera all the time (the looking away pictures are some of the most beautiful), when you do look at us, we're going to remind you to smile with your eyes! It's best achieved by picking a focal point at eye level (whether you're looking at the camera or off in the distance), relaxing your shoulders, and squinting just a tiny bit.
Smiling with your eyes will eliminate those "deer in the headlights" or confused looks you may be worried about seeing later in your gallery.
Wedding Photo Pose Tip #3: The Magic Touch
So often, it's not individuals that look awkward in pictures, but the amount of space between subjects in the image. So what's the solution? Close the gap. Tighten it up. We'll remind you during the session, but we wanted to mention it in this guide so you understand why we're going to be prompting you to "squeeze in."
We know it's tough, especially for brides in their beautiful gowns, but stand closer to whoever you're posing with, even if it feels strange. We promise your dress will be okay!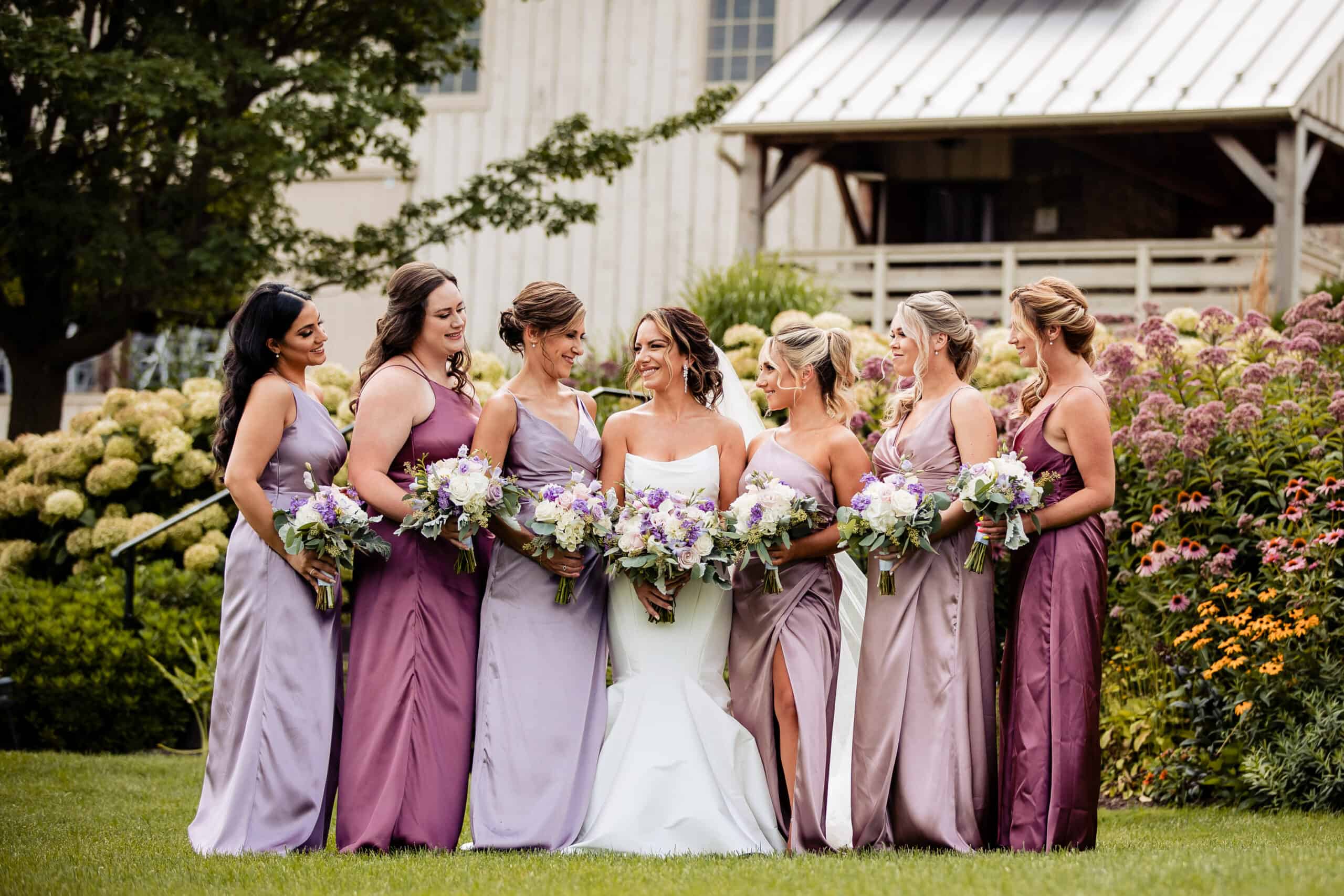 For our couples, it always looks best if you're touching in some way. Maybe you're holding hands, your hips are touching if you're facing each other, or you've got your arms on your loved one's shoulder. Those points of connection will photograph so well and be the classic photo you look back on and love for decades.
Wedding Photo Pose Tip #4: Chin Up!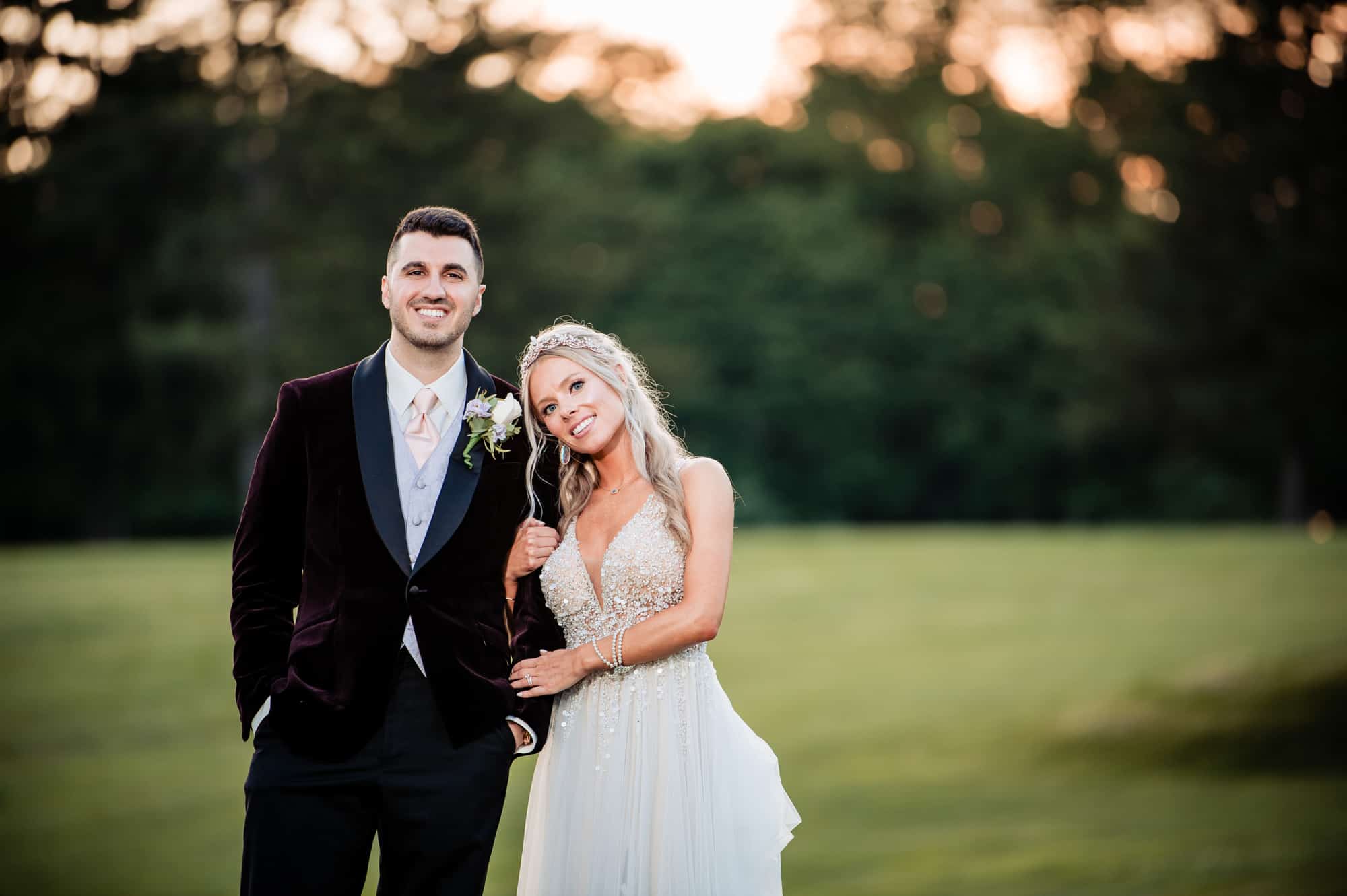 Why do celebrities never take a bad picture on the red carpet? It's because their chin is almost always level.
It may be less than flattering if you tilt down or tilt up too much. You can also slightly tilt your face to the right or left for a softer look. Again, we think it's a great idea to practice beforehand in the mirror to see what look you prefer for yourself.
6 Wedding Photo Pose Ideas
Looking for some wedding photo pose inspiration? We have captured many weddings, and these are some of our favorite shots!
1. Arms Around You
Embrace your partner for this gorgeous and romantic couples portrait.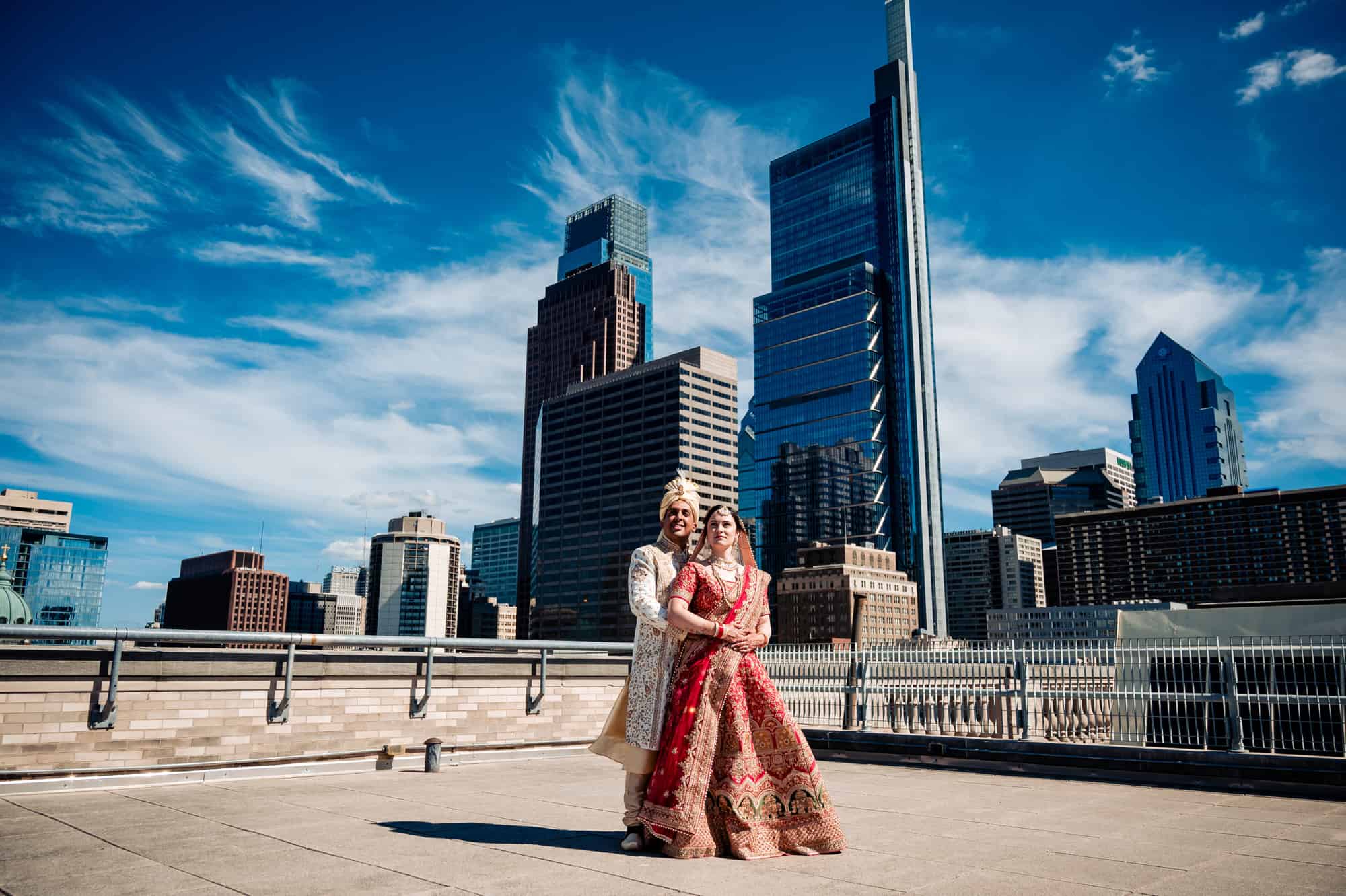 2. Admiring Your Dress
While you are getting ready, it's a good idea to pose for some shots where you or your partner is admiring their wedding day outfit before they put it on.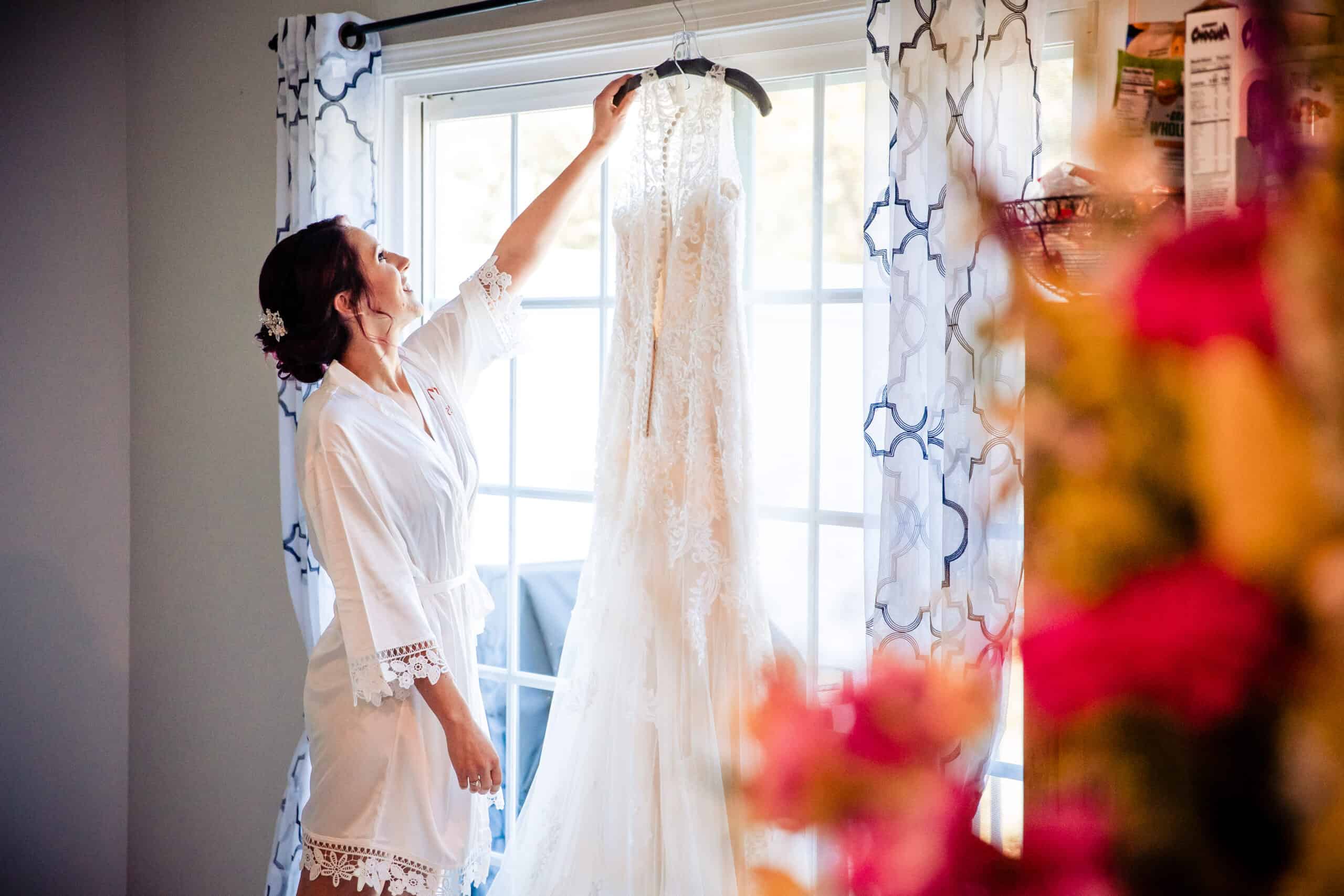 3. The Twirl
On your wedding day, you should be so happy that you want to dance on the street! Have your partner twirl you around for this fun moment.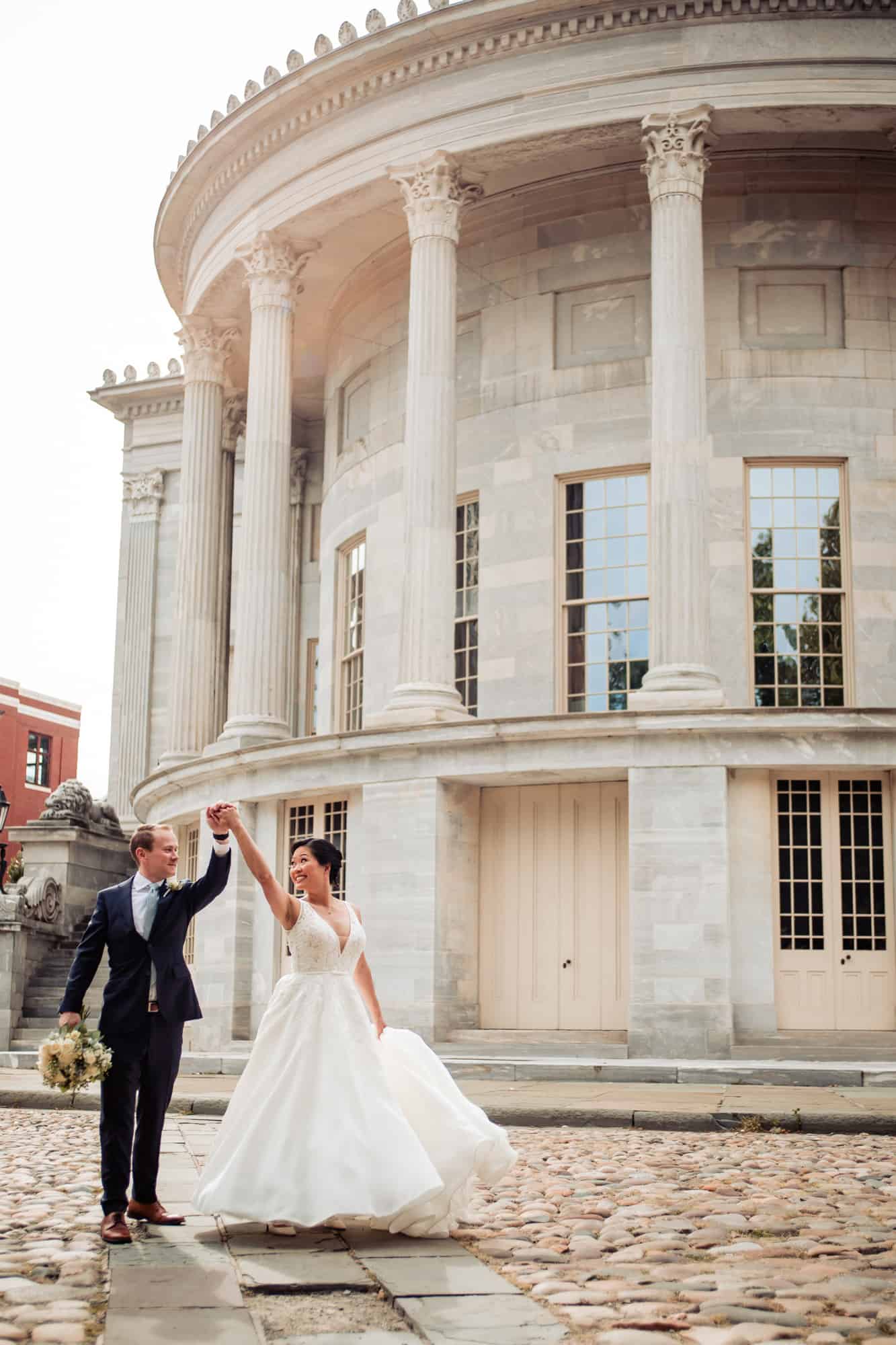 4. The Dramatic Train
If you are wearing a gown with a long train, then you need a dramatic shot that shows it off! The same thing goes for your veil. Have a member of the wedding party help out with this shot to capture the magical mid-air photograph.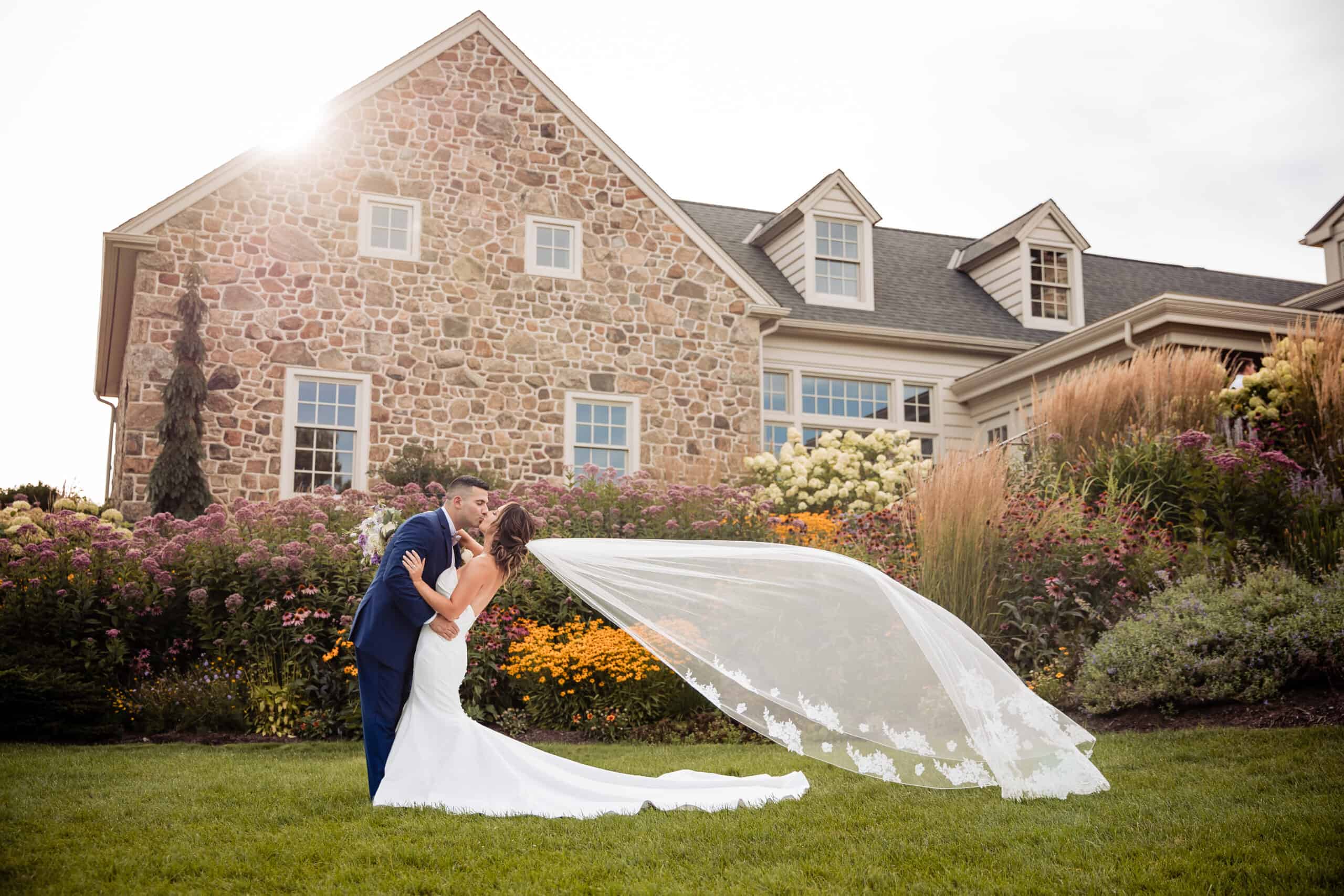 5. The Look Back
Here's a chance to show off those red bottoms! Pretend like you two are walking off into the distance and turn back for this cute photo-op.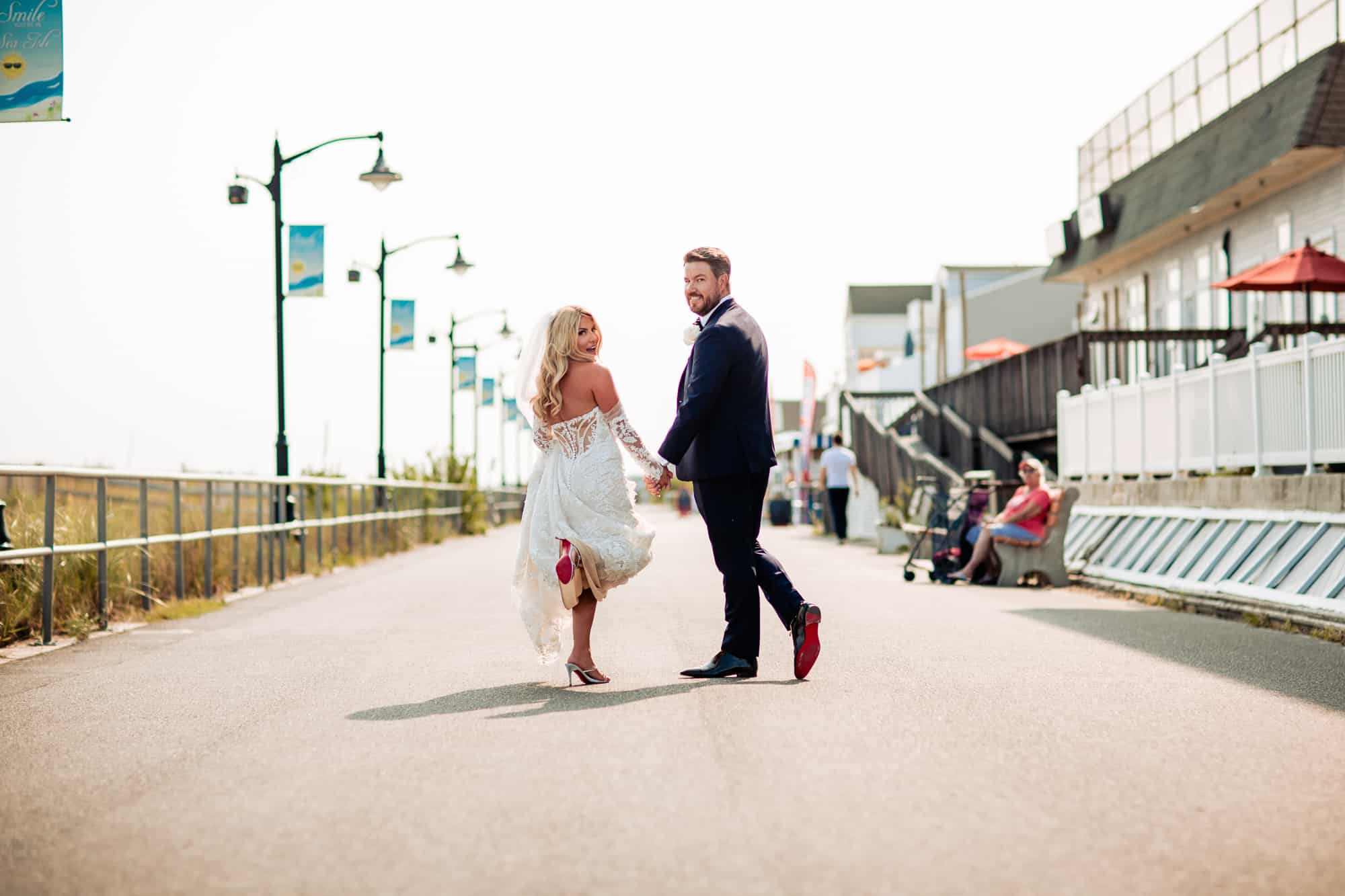 6. The Kiss
How could we not include the kissing shots? Capture the love you have for your partner by posing for an adorable kissing photo.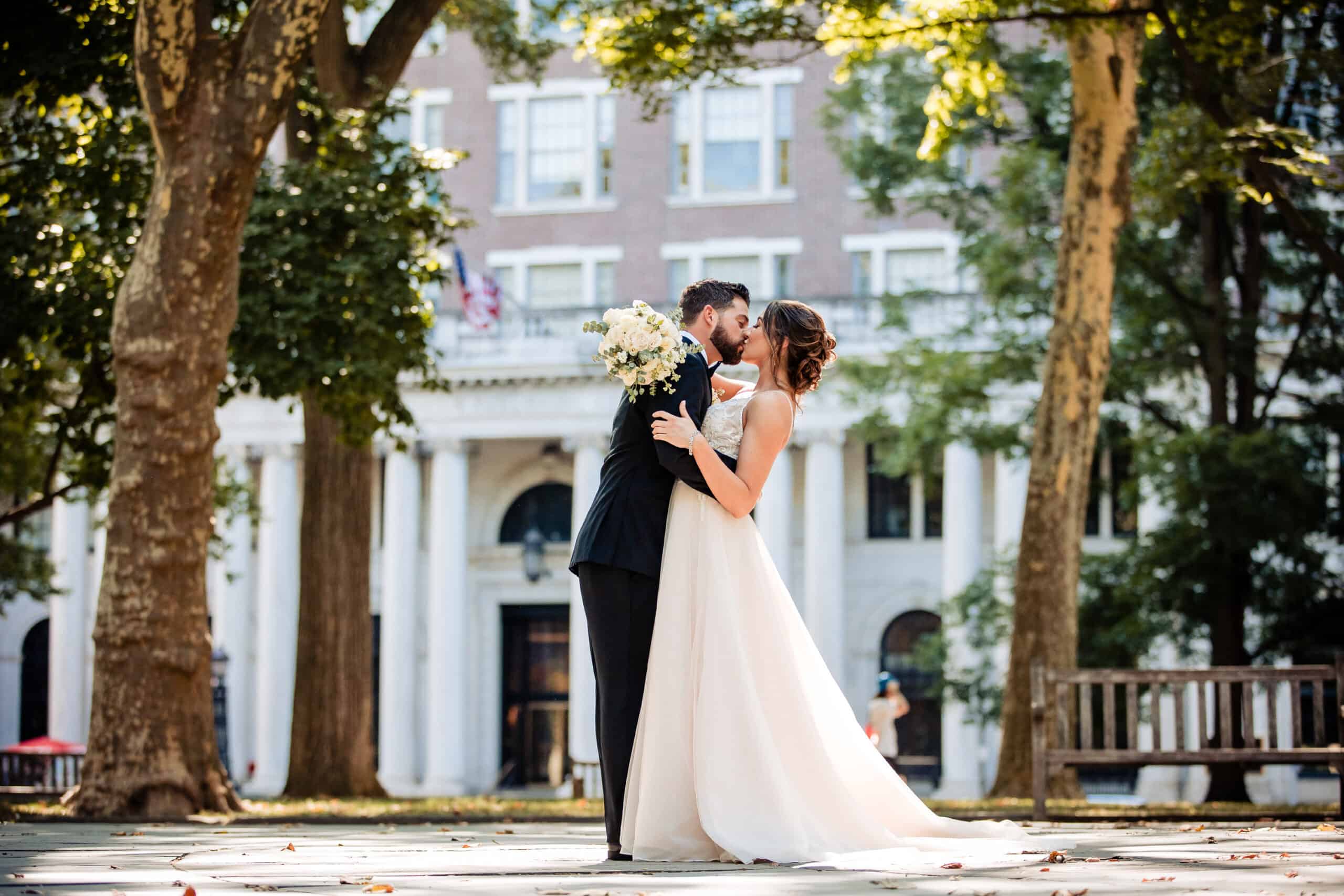 Get Camera-Ready With New Pace Wedding Films and Photo
Ultimately, your pictures are going to be beautiful because you will be radiating the love and happiness you're already feeling on your wedding day. We have been in the business for over 15 years, and we can honestly say that we've never had a couple that genuinely photographs awkwardly – we are all our own biggest critics!
Get ready for the happy tears and cheers because we're ready to celebrate and capture your big day! Let's get in touch today and we'll share our package options! Our team of experts is ready to walk you through each step of the process so that you can have your wedding day documented in the way you've dreamed about, while also ensuring you're poised, confident, and camera-ready for every moment.