If you want a truly exclusive wedding venue right in the city center of Philadelphia, Franklin's View is a perfect choice. The garden-like setting is perfect for couples who want a romantic space that intertwines a rustic feel with modern elegance.
The Rich History of Franklin's View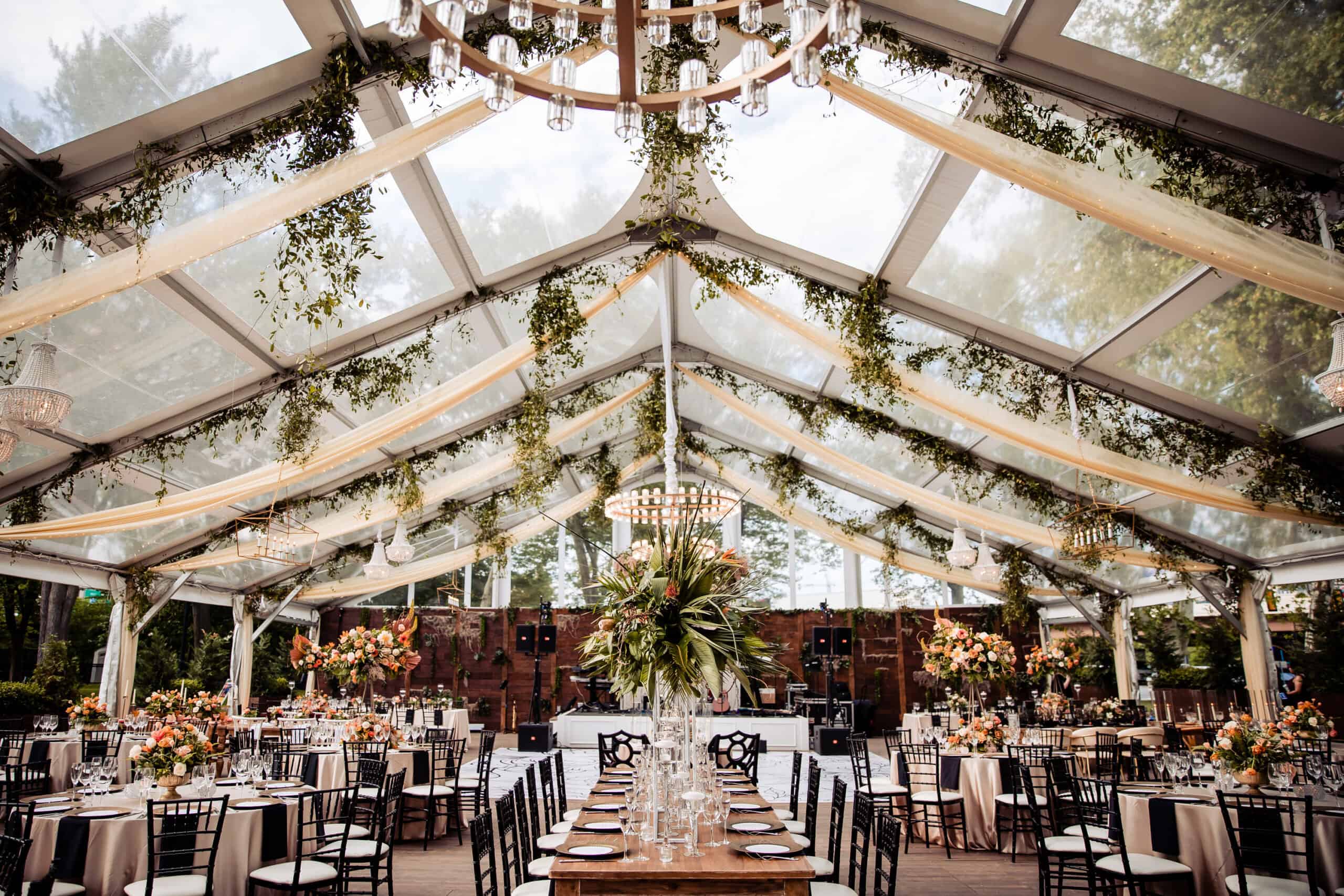 Franklin's View is located in Franklin Square, right in the heart of downtown Philadelphia and catty-corner to the iconic Independence Mall and Liberty Bell. This historic eight-acre park, planned by William Penn in 1682, is one of the five original squares in Philadelphia. It was later renamed after Benjamin Franklin in 1825 and has served many purposes–including a horse and cattle market and parade ground during the War of 1812.
Now it's a bustling public park where locals and tourists alike enjoy the beautiful atmosphere. The mid-19th century fountain and carousel certainly add to the charm of the location and make beautiful backdrops for wedding photos!
The Venue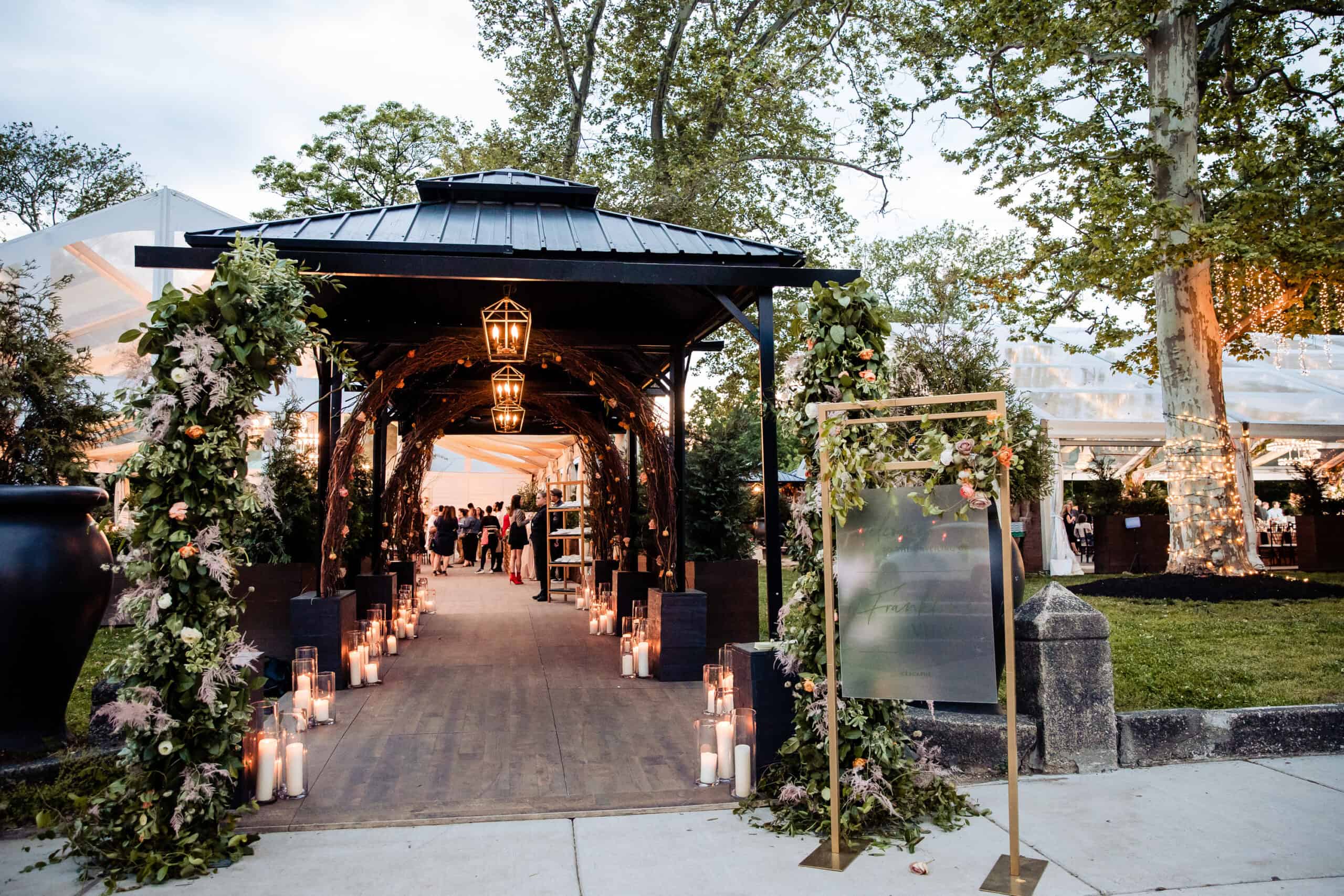 Franklin's View is owned by the premier full-service event-planning company, Cescaphe. It's a luxurious outdoor garden venue with a modern and romantic appeal. When you step foot into the stunningly decorated tents, you'll feel like you're part of a fairytale. Beautifully draped greenery adorns the high ceilings along with chandeliers that give evening affairs the perfect glow.
Their multiple well-appointed translucent-top tents and space throughout the grounds will serve all of your needs for a grand celebration, all with hardwood flooring. Up to 250 of your loved ones can enjoy the facility if dining, and 300 if you opt for a cocktail-style reception.
The Service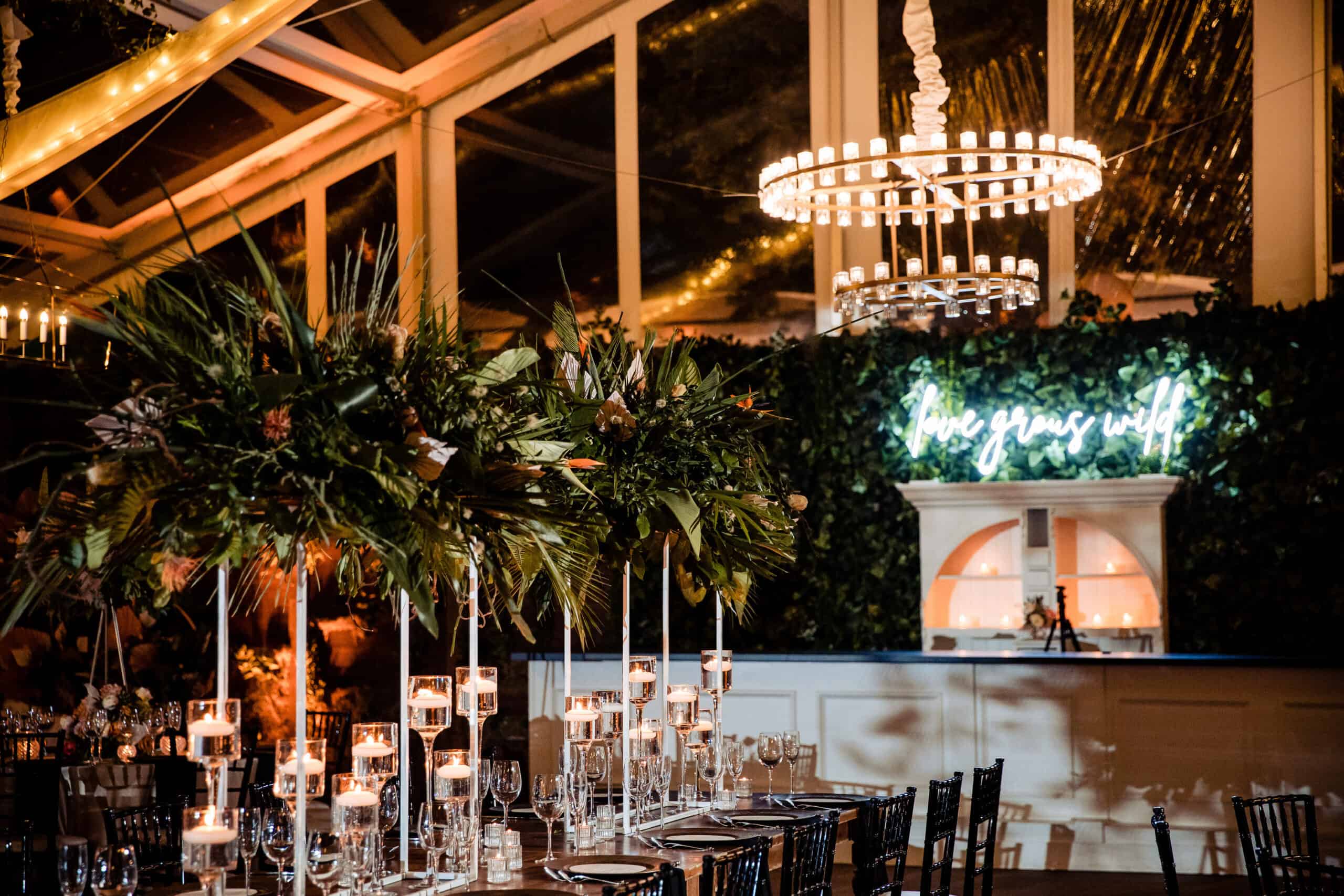 Cescaphe provides upscale amenities with style. They'll handle all of your needs to make your special day effortless. They provide tables, chic black chivari chairs with ivory cushions, a 12 by 16-foot dance floor, and top-notch catering. Valet parking is also available.
Your wedding will feel like quite the luxe affair with all of the elegant details. The cocktail hour features two chef stations, a full-service bar, a raw bar, and even a customized ice sculpture that will wow all of your wedding guests.
The Memories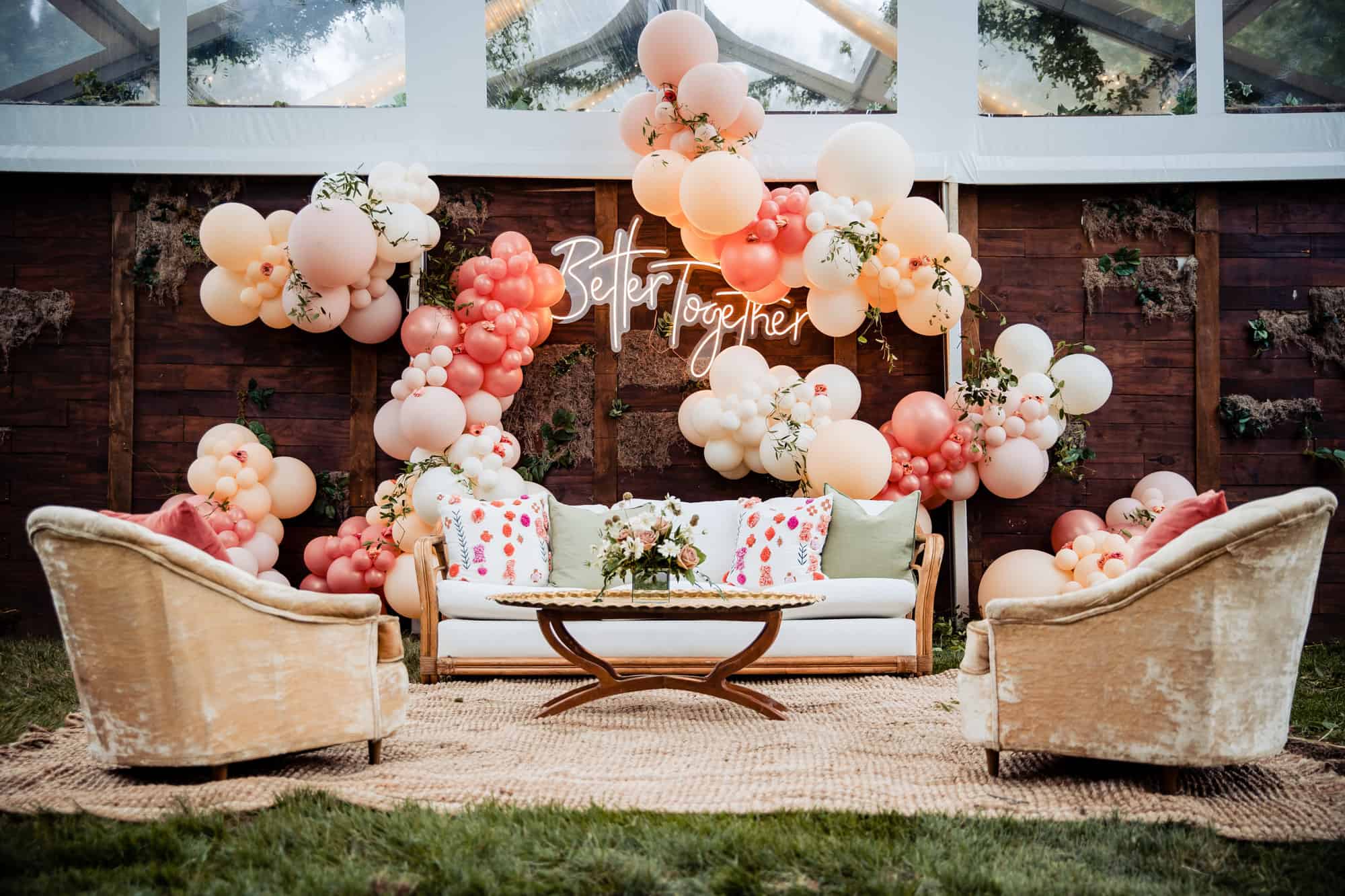 Franklin's View is the venue for you if you're envisioning a wedding celebration in an idyllic setting in the middle of Philadelphia. And New Pace Weddings Films and Photo can help you capture every moment of your big day here. It's one of our favorites! Get inspired by some of the unforgettable moments of weddings the New Pace photo and video team have filmed here. 
Whether you choose Franklin's View or another Greater Philadelphia wedding venue, New Pace Wedding Films and Photo can help capture every special detail of your wedding day. Get in touch with us to get started!
Franklin's View Unveiling – 2 Minutes
Franklin's View Unveiling – 30 Seconds
Franklin's View Full Walk Thru with Titles – 4 Minutes
Franklin's View Unveiling Images