Wedding traditions come and go, but a ceremony ending with a first kiss is timeless. The practice of the first kiss after being pronounced officially married goes back at least to the times of ancient Rome, if not before. The kiss was a legal formality, symbolizing a completed transaction. Marriage was the contract, and the kiss was like the signature in front of witnesses. During a time of widespread illiteracy, it was a binding agreement. It's where we get the expression "to seal with a kiss." 
We have come a long way from that transactional view of marriage, but we love that the kiss remains!
Getting Your First Kiss Wedding Photos Right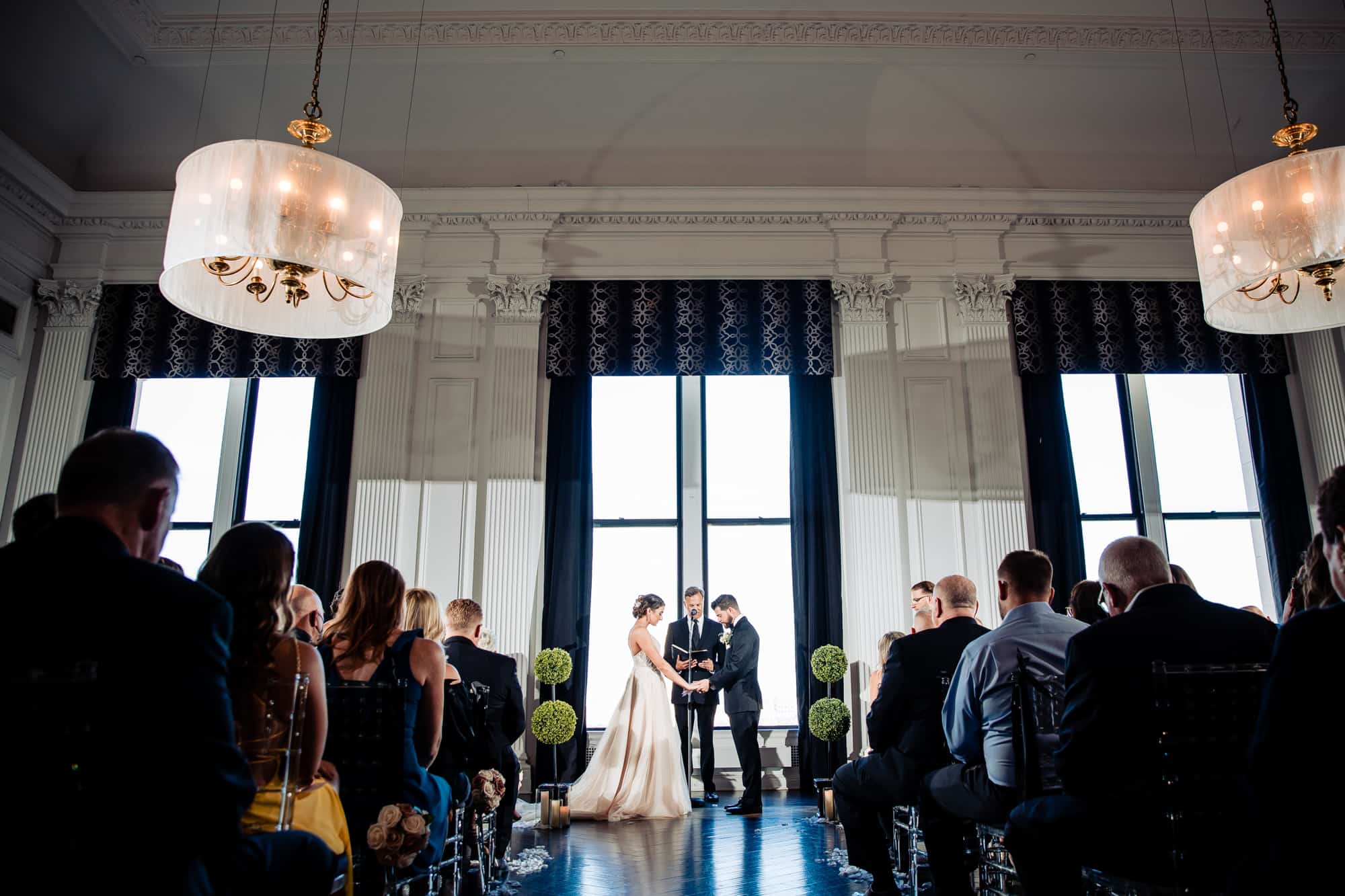 At New Pace Wedding Films & Photo, our goal is to have every moment captured perfectly. We know your first kiss wedding photos will be cherished for years to come – shared on social media platforms, printed and framed in your home, and maybe even serving as your first holiday card image (we can't resist the "Merry & Married" puns when December rolls around)! 
Admittedly, that's a lot of pressure to put on such an intimate moment that will be done in front of friends and family and your photographer and videographer, so we've put together some tips to help you feel good going into that big, first legally married smooch. 
Scope the Scene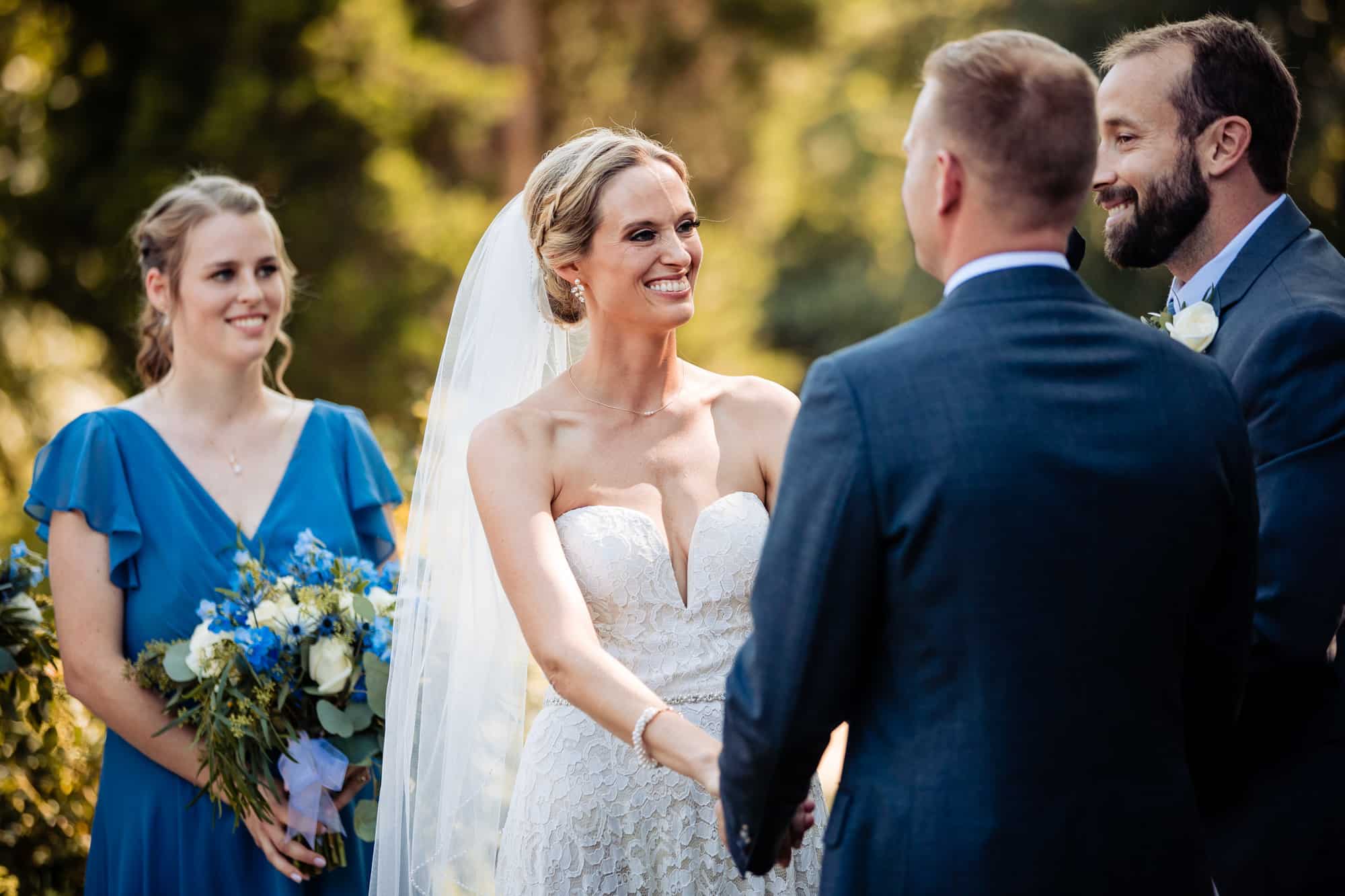 Wedding parties typically gather at the site of the ceremony the night before the wedding to rehearse. Take a moment to stand where you will be exchanging your vows and consider for a moment the layout. Where will you be standing? How close will your attendants be? It might be a good moment to remind your wedding party to smile or clap during that first kiss.
Practice, Practice, Practice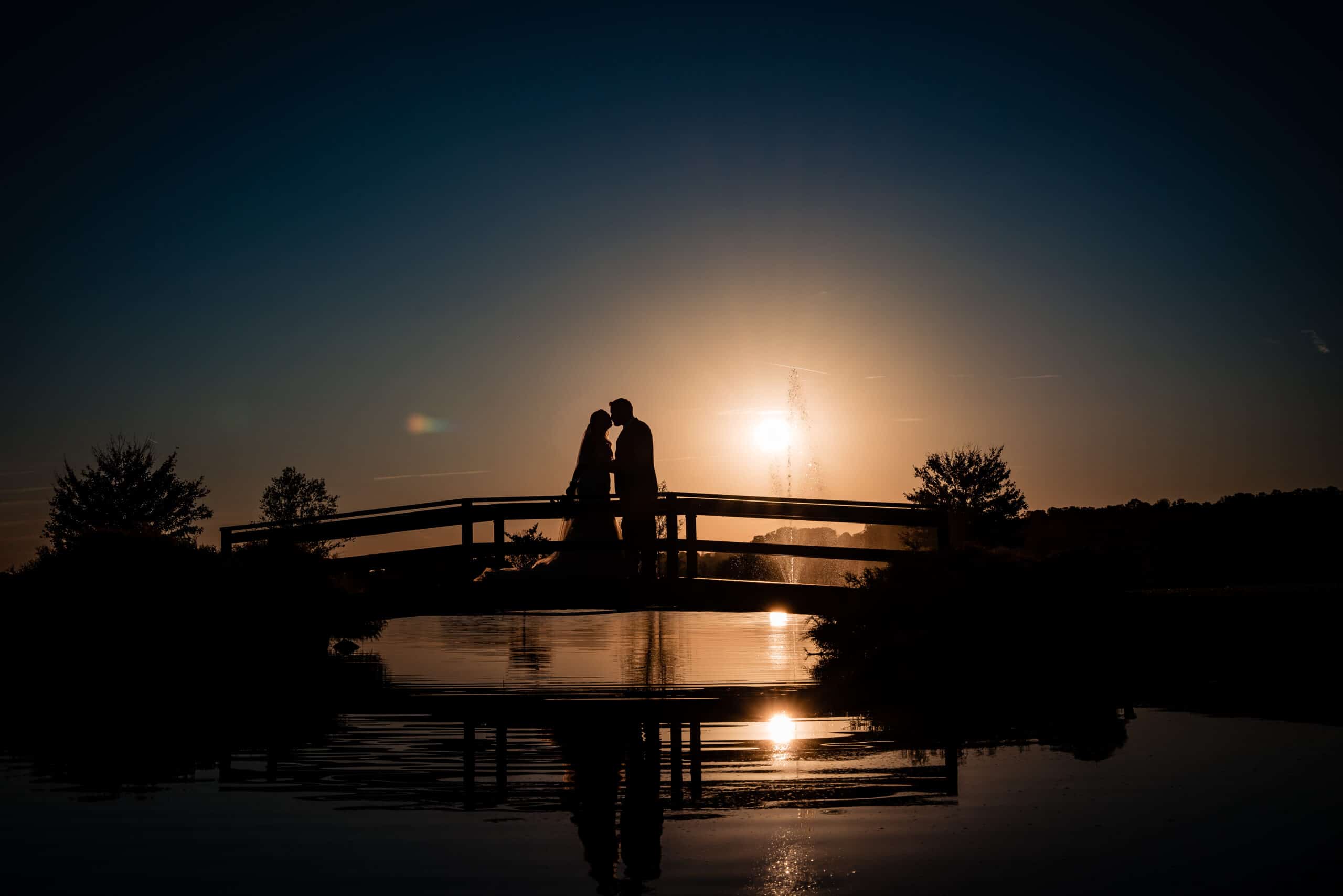 Don't let anyone tease you – you can absolutely practice for your first kiss wedding photos just like you'll likely do for your first dance. After you've been pronounced by the officiant, that big moment is not the time to take a chance and try out a big dip kiss for the first time. While it should be a natural and organic moment, there could be a lot of pressure and so an agreed-upon duration and hand placement will make you feel better going in for the kiss.
Talk to Your Officiant and Photographer in Advance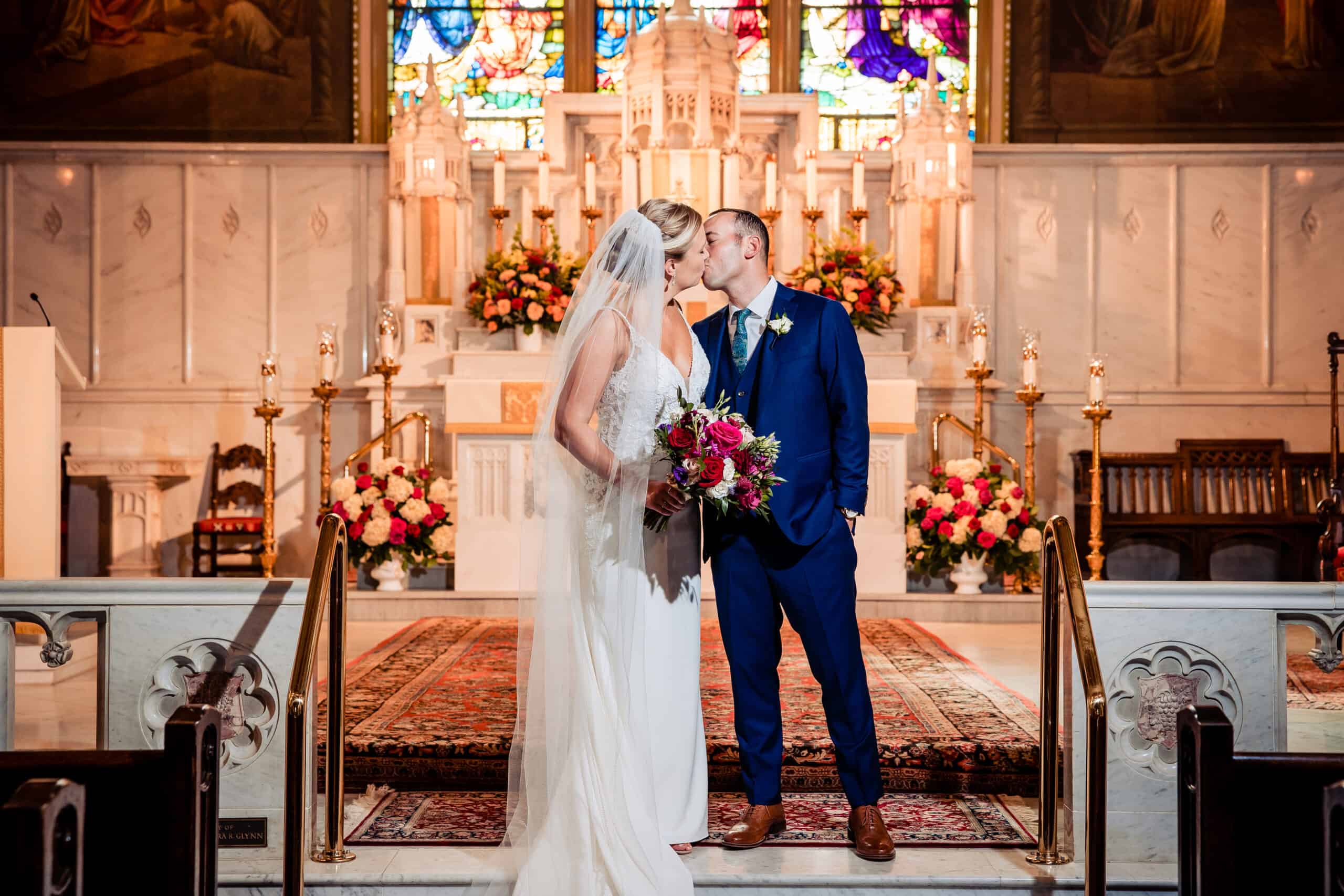 It's a good idea to ask your wedding photographer if they have any recommendations about that big kiss. Will you have two shooters at your wedding to capture multiple angles? Will your photographer be using a tripod? It's always a good idea to provide your photographer with an idea of when the big kiss will happen, so they're sure not to miss the first kiss wedding photos opportunity. You can also include it in your wedding program.
Regarding your officiant, many are also nervous during the ceremony (they've got a big job!) and often forget to stand aside for couples' first kiss wedding photos. Incorporate the kiss as part of your rehearsal, making sure you wait for a beat for your officiant to step out of the way.
It's All in the Eyes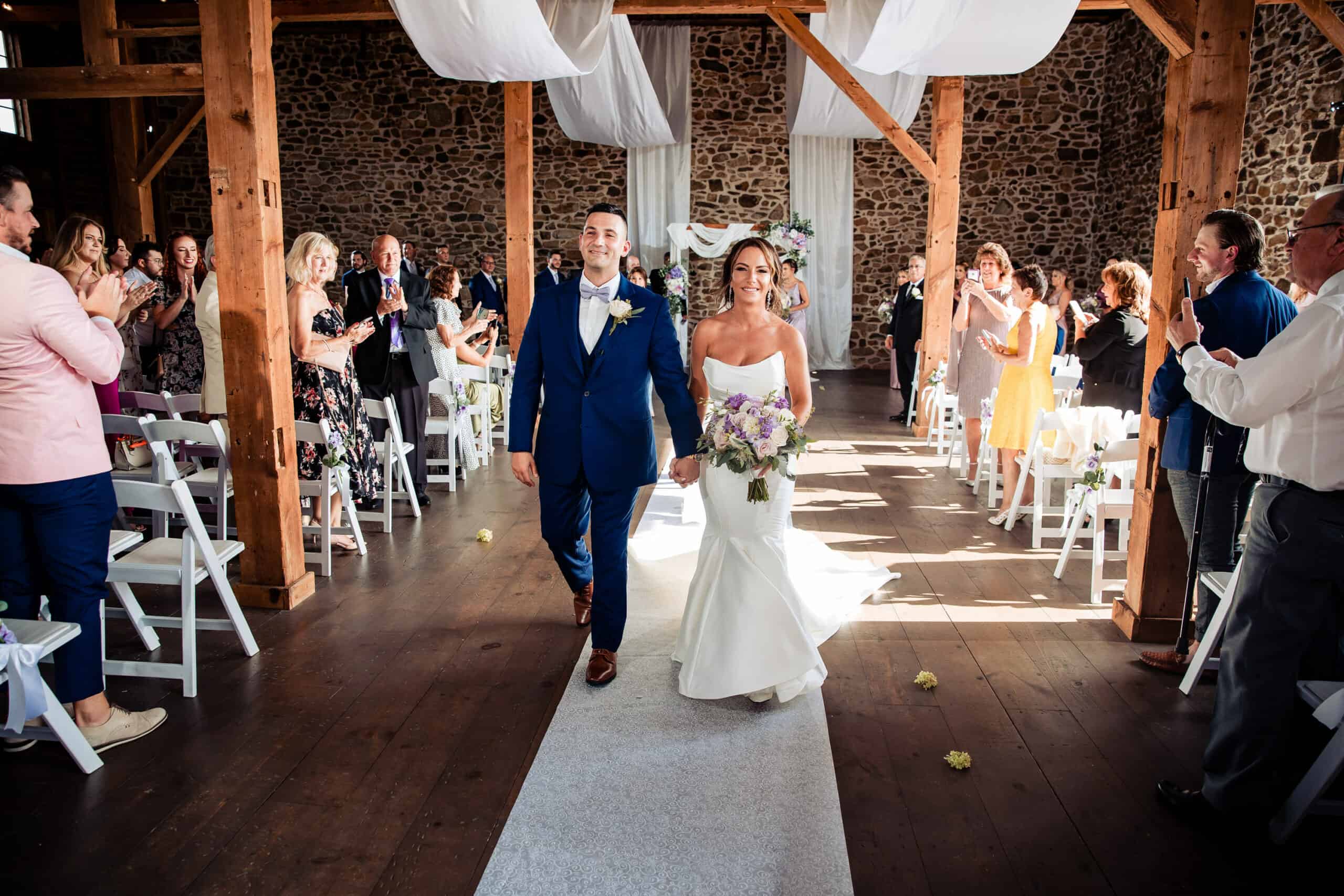 At New Pace Wedding Films & Photo, we love first kiss wedding photos and have seen a hundred different ways to pose and go in for that big smooch. The best first kiss wedding photos are undoubtedly the ones where the couple first makes eye contact and then closes their eyes for the kiss. Many couples get so nervous that they keep their eyes open during the kiss! Relax, look into your partner's eyes, then go for it!
At the end of the day, the love radiating from you and your partner will make your first kiss wedding photos something to treasure forever. At New Pace, it is always an honor to organically capture those moments in an unobtrusive and cinematic way. So cue the tears and cheers! Know that as your photographer and videographer, we will make sure you have pictures and videos to remember the moment however it happens, and it will be beautiful.
Learn more about our packages here, and reach out to learn more about how we can serve you on your big day.