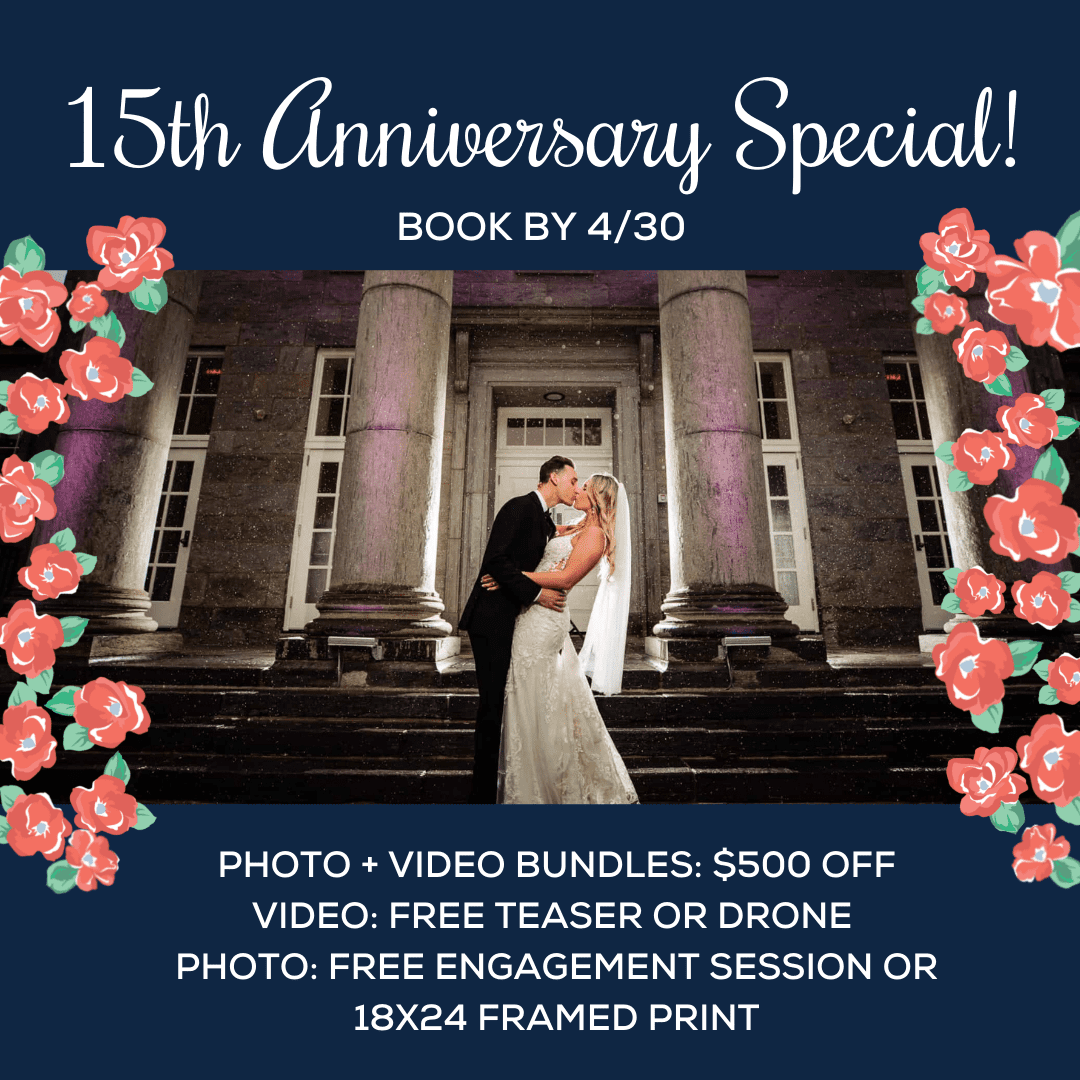 🎉 Celebrate 1️⃣5️⃣ years of New Pace with our Anniversary Special! ⁠
📸 Book by 4/30 to pick a Free Engagement Session ($500 value) or 18×24 Framed Print ($300 value) to add to your photo package.⁠
🎥 AND pick a Teaser ($300 value) or Drone ($400 value) to add for free to your video package.⁠
📸&🎥+ Save $500 off your Photo + Video bundle package.⁠
Snag some savings and book a call with us today!