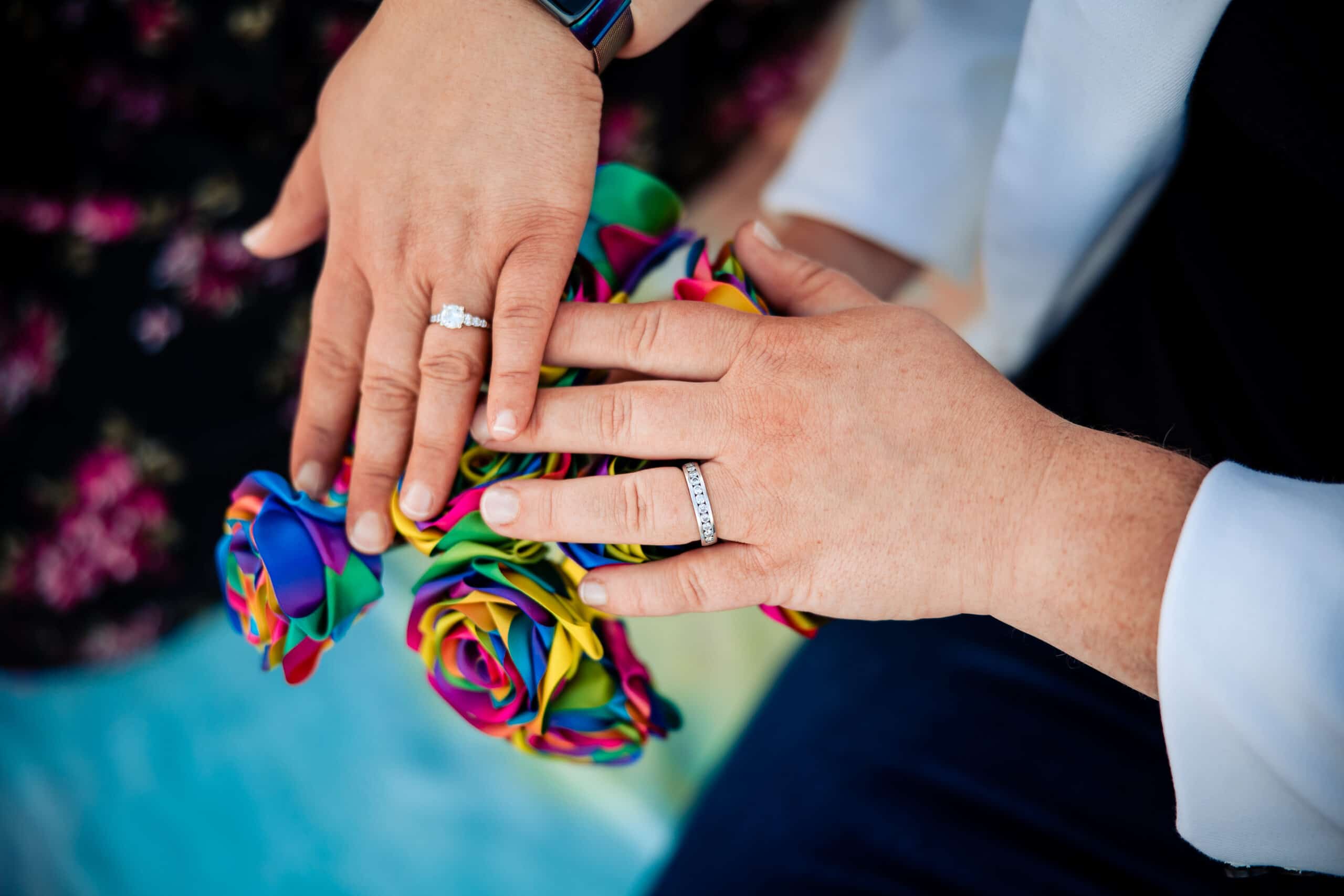 Love knows no boundaries, and when it comes to celebrating LGBTQ+ weddings, the joy and vibrancy are unparalleled. From the dazzling rainbow-themed decor to the laughter and tears of happiness, these weddings are a true testament to love's triumph. In this blog, we invite you to dive into the world of LGBTQ+ weddings at New Pace and discover the magic of capturing these unforgettable moments through the lens of photography and videography.
Love is Love
At the heart of every wedding, regardless of sexual orientation or gender identity, lies an extraordinary love story. LGBTQ+ weddings are a beautiful celebration of the couples' journey towards finding love and acceptance. Here at New Pace Wedding Films & Photo, we have the honor of documenting these heartfelt connections and showcasing the diversity of love in all its forms.
Rainbows and Beyond
LGBTQ+ weddings are renowned for their exuberance, creativity, and pride. Rainbow colors burst forth in the decorations, attire, and even the cakes! But beyond the rainbows, every wedding is as unique as the couple themselves. From intimate backyard ceremonies to grand celebrations at iconic venues, each wedding is a reflection of the couple's personal style and love story.
The Joy of Inclusivity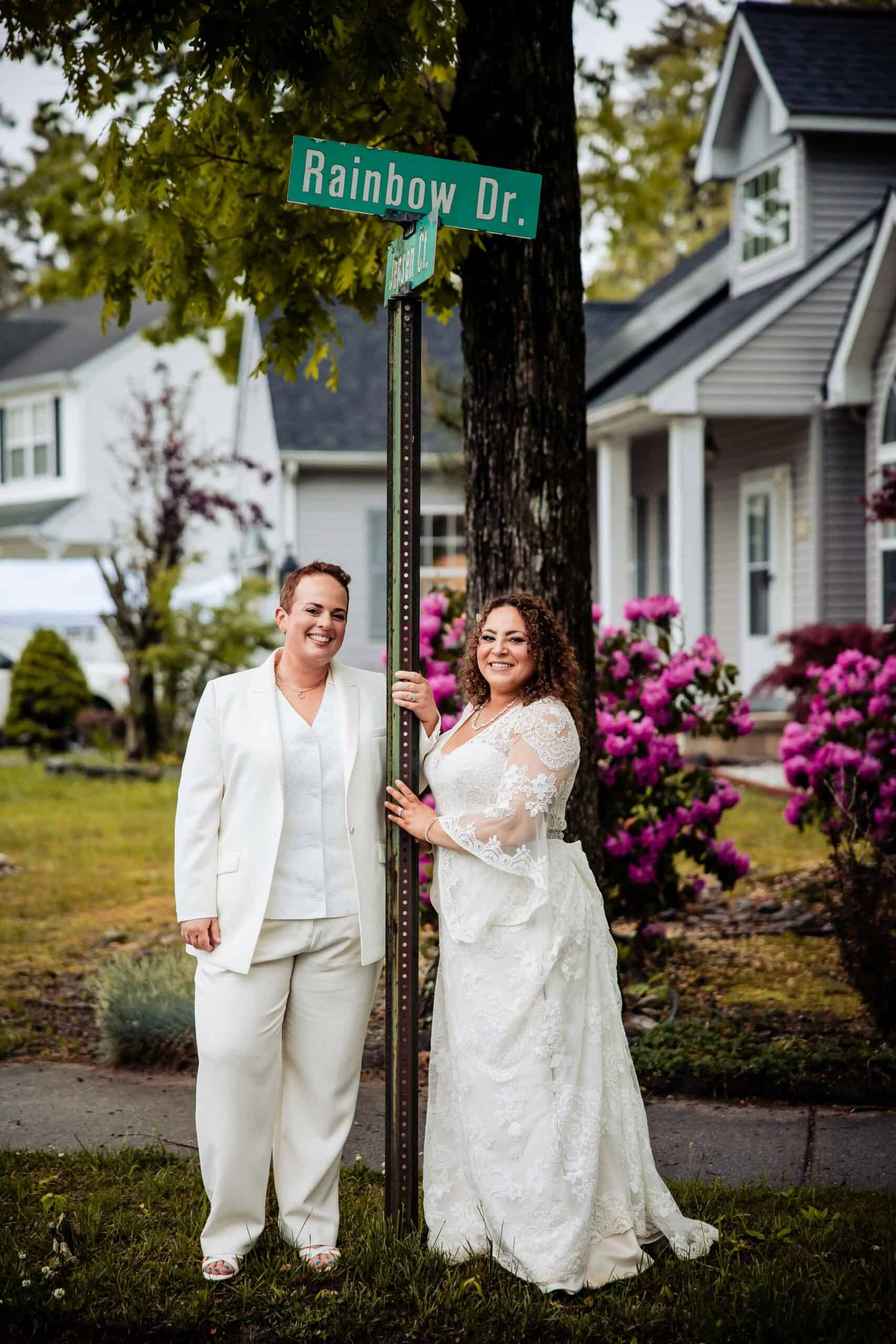 One of the most rewarding aspects of photographing and filming LGBTQ+ weddings is the sense of inclusivity and diversity that permeates every moment. Same-sex couples and their loved ones come together to celebrate love without judgment or prejudice. As photographers and videographers, we strive to capture the genuine emotions, laughter, and tears of joy, creating lasting memories that reflect the essence of the occasion.
Breaking Stereotypes
LGBTQ+ weddings are known for breaking free from traditional norms and embracing individuality. Couples have the freedom to redefine wedding traditions and create their own unique rituals and ceremonies. Whether it's blending cultural traditions, donning unconventional attire, or choosing non-traditional venues, these weddings pave the way for new and exciting possibilities, allowing us to capture moments that challenge societal expectations.
Love and Support
The wedding industry has evolved significantly in recent years, becoming more inclusive and supportive of LGBTQ+ couples. Photographers and videographers are an integral part of this transformation, playing a crucial role in capturing the true essence of these weddings and ensuring that the love and celebration are captured authentically. At New Pace, we strive to create a safe and comfortable environment for couples to express themselves freely, allowing their love to shine through in every image and frame.
Final Thoughts
LGBTQ+ weddings are a kaleidoscope of love, joy, and individuality. At New Pace Wedding Films & Photo, we have the incredible privilege of capturing these extraordinary celebrations of love. Through our lenses, we witness the triumph of love over adversity and document the beautifully diverse stories that unfold. By embracing the uniqueness of each couple and celebrating their love, we create visual legacies that inspire and pave the way for a more inclusive and accepting world.
Contact us today to learn more about our photography and videography services.