Selecting a wedding and reception venue is one of the biggest decisions you'll make when it comes to planning your big day! Once you choose the venue, most of the other details will fall into place. For example, the venue you choose will play a major role in deciding your theme and color scheme in addition to the overall look and feel you are going for.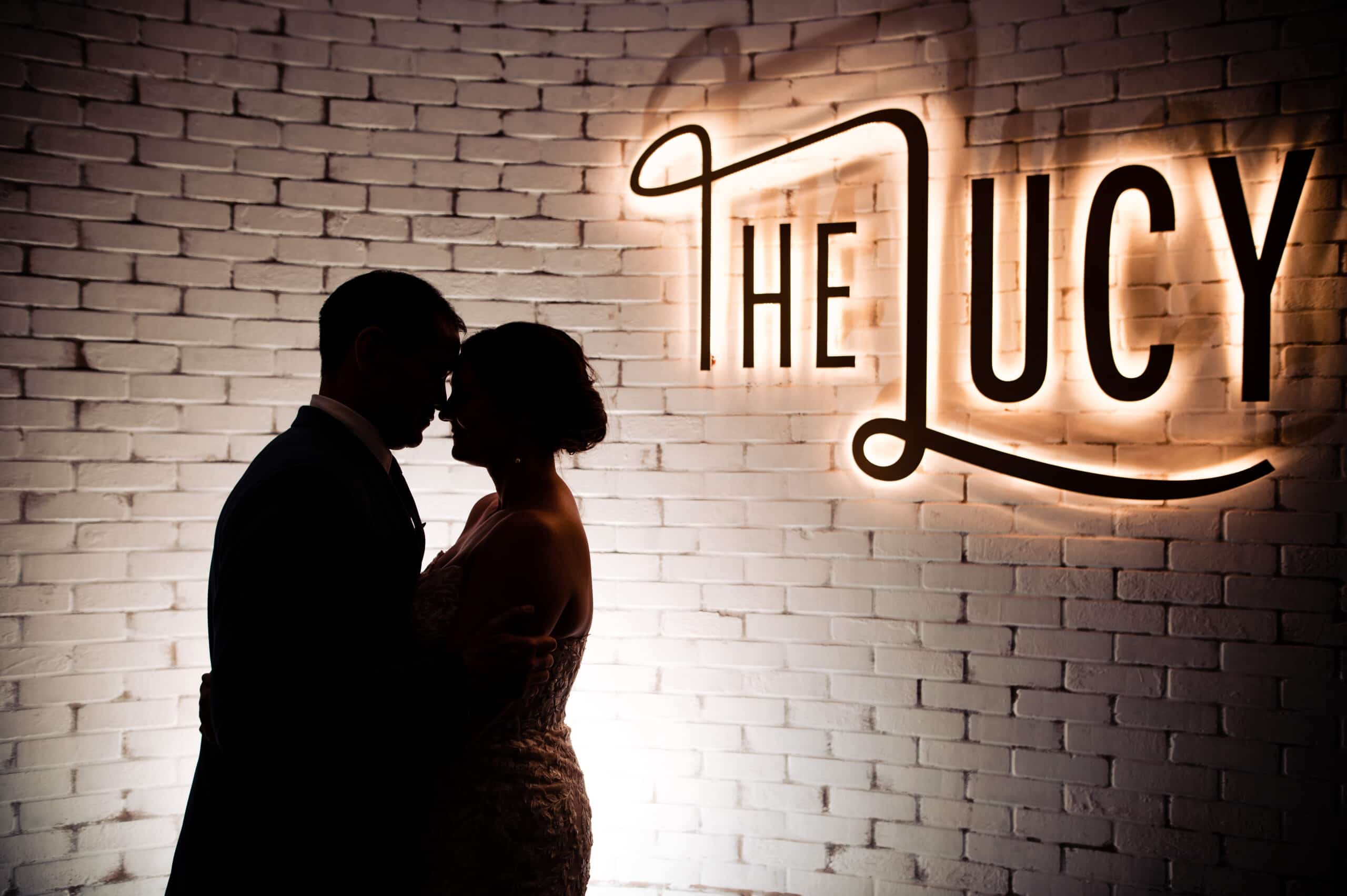 "This might seem obvious, but seek out venues that fit the aesthetic you have in mind. If you're planning a modern wedding, look at art galleries, well-designed restaurant spaces, or warehouses. On the flip side, a wedding incorporating more natural elements works well with outdoor venues such as parks, backyards, and ranches. Choosing a venue that fits in with (and enhances) your theme will enable your wedding to feel more connected to the space." – Brides Magazine 
Here in Philadelphia, Cescaphe is a popular choice for couples who are looking for a jaw-dropping wedding venue. Your wedding day is like no other, and with Cescaphe venues, your fantasy can become a reality. Read on to see why Cescaphe deserves your consideration as you select the perfect setting for your ceremony or reception. 
1. A Variety of Venues and Moods
When you work with Cescaphe, you have the option to choose from six separate venues, each with its own unique flair and beauty. 
Cescaphe Ballroom 
Their first venue, the Cescaphe Ballroom, exudes classic elegance and luxury with vaulted ceilings, a beautiful staircase, and a killer bar. 
Franklin's View
With breathtaking views of the Benjamin Franklin Bridge, Franklin's View is  Cescaphe's newest exclusive outdoor venue featuring a garden-chic contemporary design with grand tents, luminous lights, and a romantic aesthetic. 
Vie
As the largest venue seated in the heart of the city close to city hall, Vie has charm and elegance modeled in the French Provençal style.
Down Town Club 
The Down Town Club is the pinnacle of Georgian-style elegance with tall windows providing sweeping views of Old City and the Delaware River, inlaid marble floors, hand-carved moldings, and mahogany paneling.
Water Works
An outdoor venue with multiple spaces to choose from to fit your aesthetic and guest list, Water Works pairs dramatic, breathtaking views of the river (that only get better as the night goes on and the reflection of warm lights dots the water) with neoclassical architecture and picturesque views of Boathouse Row and the art museum.
The Lucy 
As a modern interpretation of 19th-century architecture—perfect for romantics at heart—The Lucy is the peak of luxury with painted white brick and chevron wood floors.
2. Mouth-Watering, Effortless Catering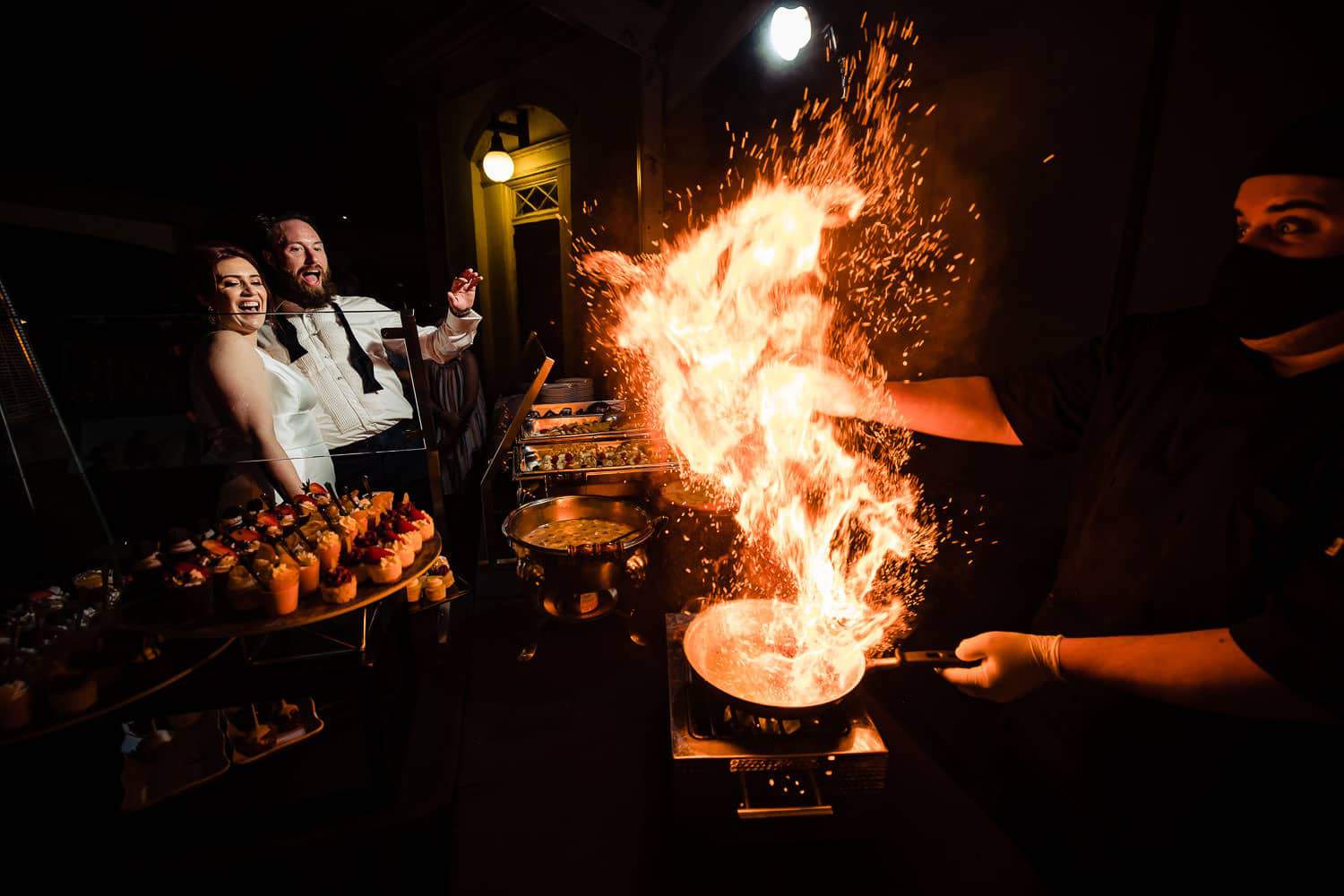 With some venues, you have to consider finding a venue and securing a caterer. Not with Cescaphe. However, couples don't choose Cescaphe's catering just because it's convenient. The tastes and aromas of every dish at a Cescaphe venue can't be beat. Their culinary experience sets the stage and raises the bar with:
Signature cocktail hour-and-a-half, including a chilled seafood bar and gourmet hors d'oeuvres.
A top-shelf bar, plus the ability to add extra special touches like customized signature cocktails to match your tastes.
Between 60 to 70 different entrée options, so you get exactly the flavors you want.
Nobody leaves a Cescaphe wedding hungry! Executive Chef Joe LaPorte prides himself on the high standards he and his team live up to for each and every wedding. If you don't believe us, take it from one of their satisfied clients:
"While looking at wedding venues, I had many others tell me they host a 'Cescaphe wedding,' but there is truly no comparison when it comes to the level of food and service provided by Cescaphe. There is a reason other venues try to compare their food to Cescaphe, they are at the top of their game, and in my opinion, there is no substitute for the real thing." 
3. THE. CAKES.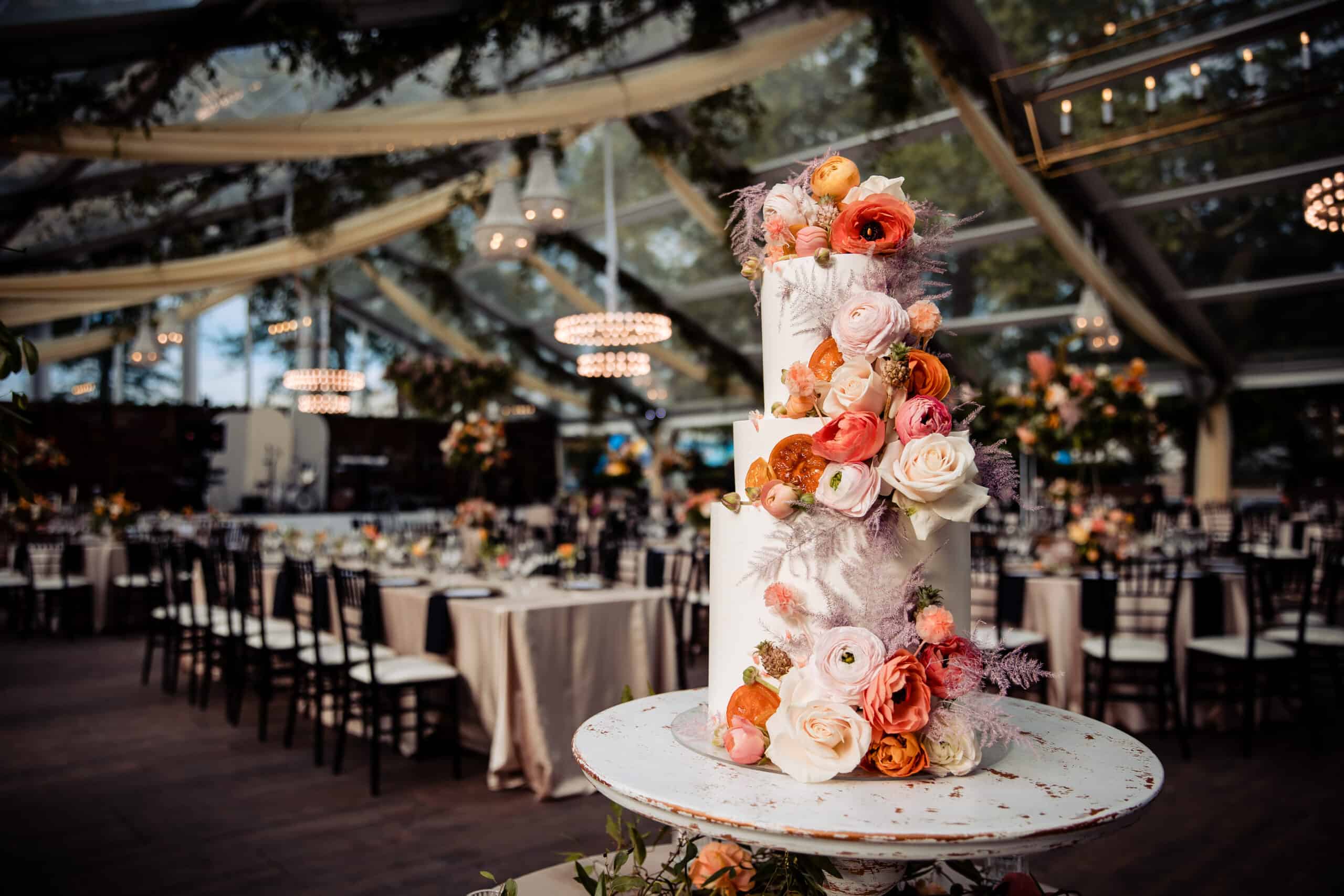 If the catering at Cescaphe is next-level, the cakes created by Cescaphe's experienced, artful pastry chefs are almost beyond belief. As a Cescaphe client, you'll get to work alongside the pastry chefs to create the cake of your dreams, one that will make a statement at your reception. You can even complete your cake with a sumptuous dessert display. 
Indulgent flavors and aesthetics crafted by world-class artisans make Cescaphe wedding cakes a feast for all the senses. Discover some of Cescaphe's show-stopping cakes in their gallery here.
4. Learn the Tricks of the Trade at Cescaphe University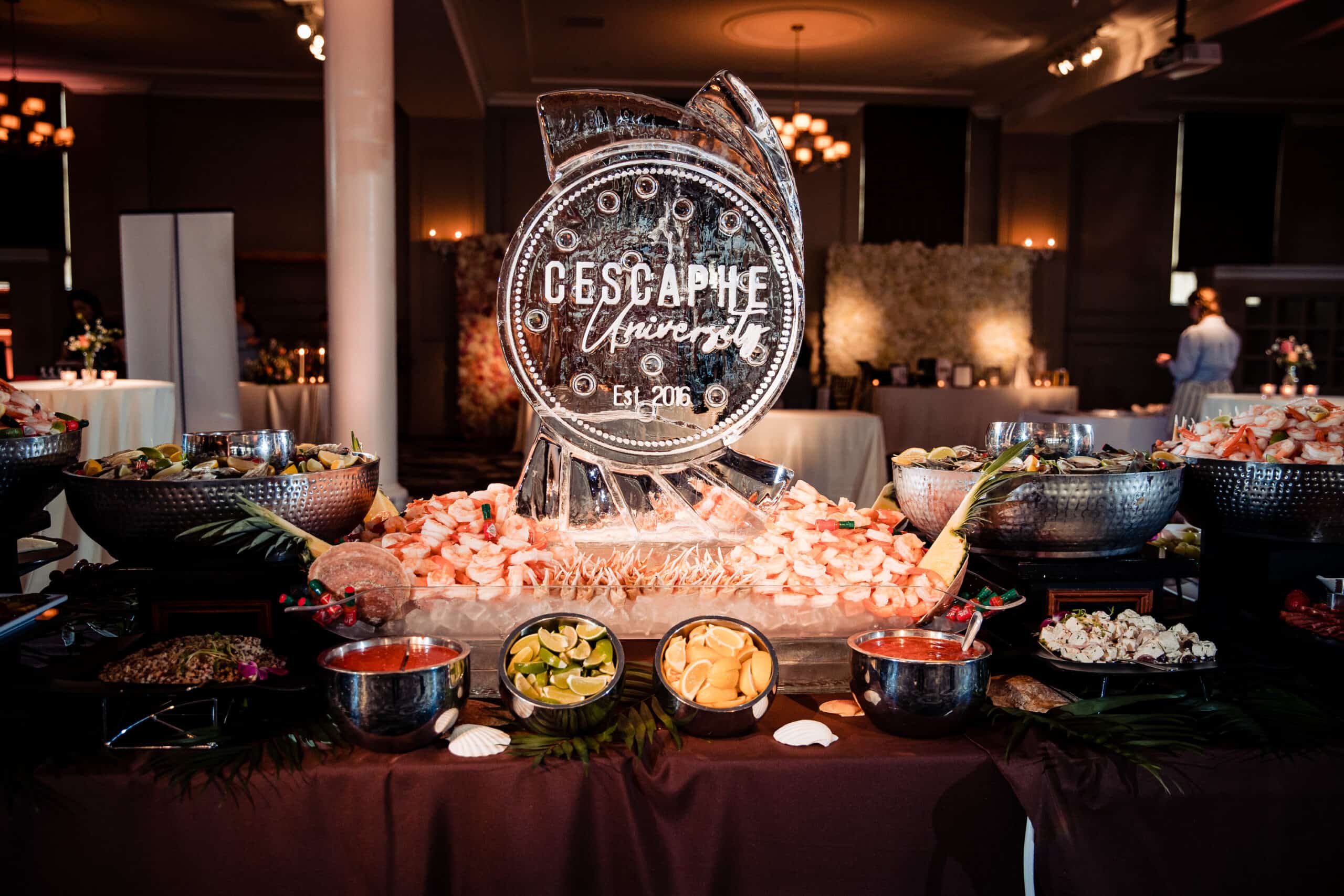 Over the years, the Cescaphe team has learned a thing or two about planning weddings. They freely share a lot of this expertise with engaged couples at their Cescaphe University Events. (You'll often find us photographing or filming the events – stop by our table to say hello!) It's a great opportunity to get insider information, helpful tips, and ideas to get your creative juices flowing from Cescaphe and some of the best wedding vendors in the city. Sample some of the flavors and gain insights into the wedding planning process so you'll get a feel for how your day will go when you choose Cescaphe. 
5. A Wedding for Every Couple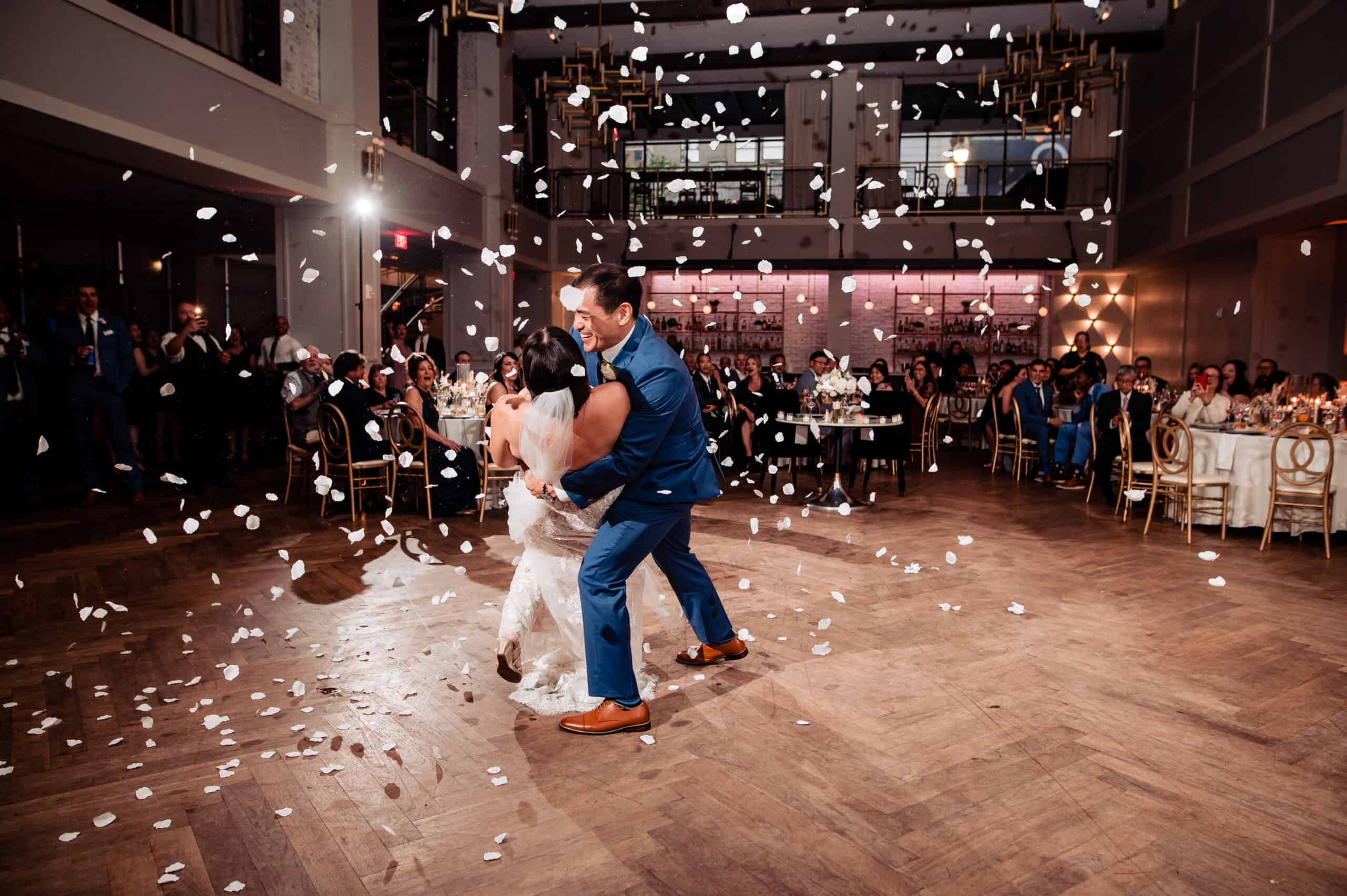 Cescaphe prides itself on being inclusive of all genders, orientations, and backgrounds—after all, love is love! Cescaphe can also tailor weddings to match your culture and make your wedding venue feel like an extension of your family and your circle. Take a look at Cescaphe's gallery to see how they helped couples bring their unique vision throughout the venue, all day long. 
At Cescaphe, designing and planning the wedding of your dreams shouldn't feel like you're being "accommodated." It's all about you, your partner, and the love the two of you share. 
6. Incredible Wedding Photo & Video Opportunities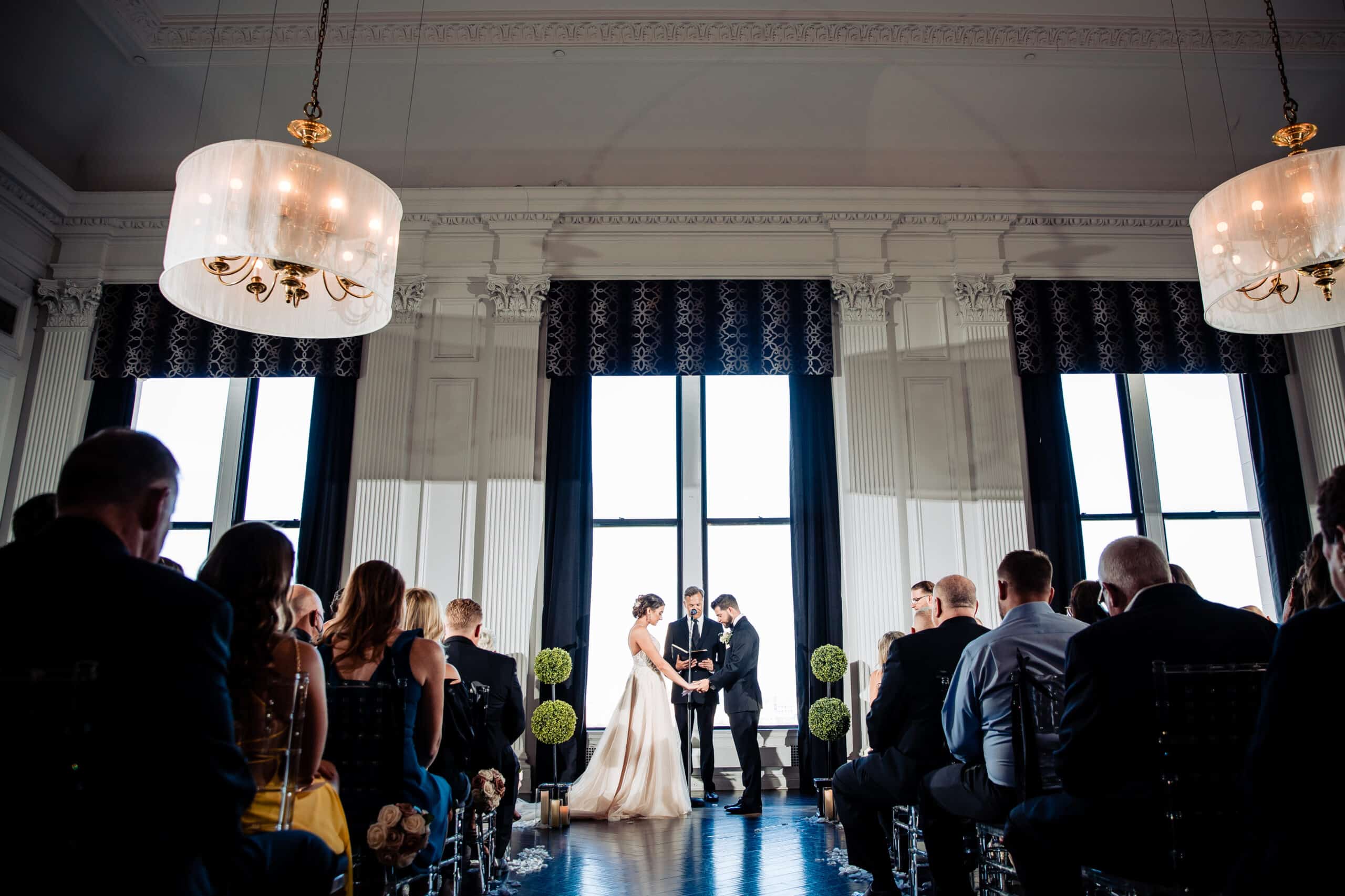 New Pace Wedding Films & Photo has plenty of experience shooting weddings at each of Cescaphe's venues. What we've discovered? Cescaphe understands how to make weddings special, and that's reflected in every detail. For us, that means that the lighting, the backdrop, even the textures and colors they've chosen for each venue—every angle at each of Cescaphe's famed locations—all adds up to a rich, gorgeous setting for your wedding, your pictures, and your wedding films. You end up with a priceless gift; wedding photography and films that not only matches who you are as a married couple but also is elegant, timeless, and beautiful.  
7. New Pace Wedding Films & Photo at Cescaphe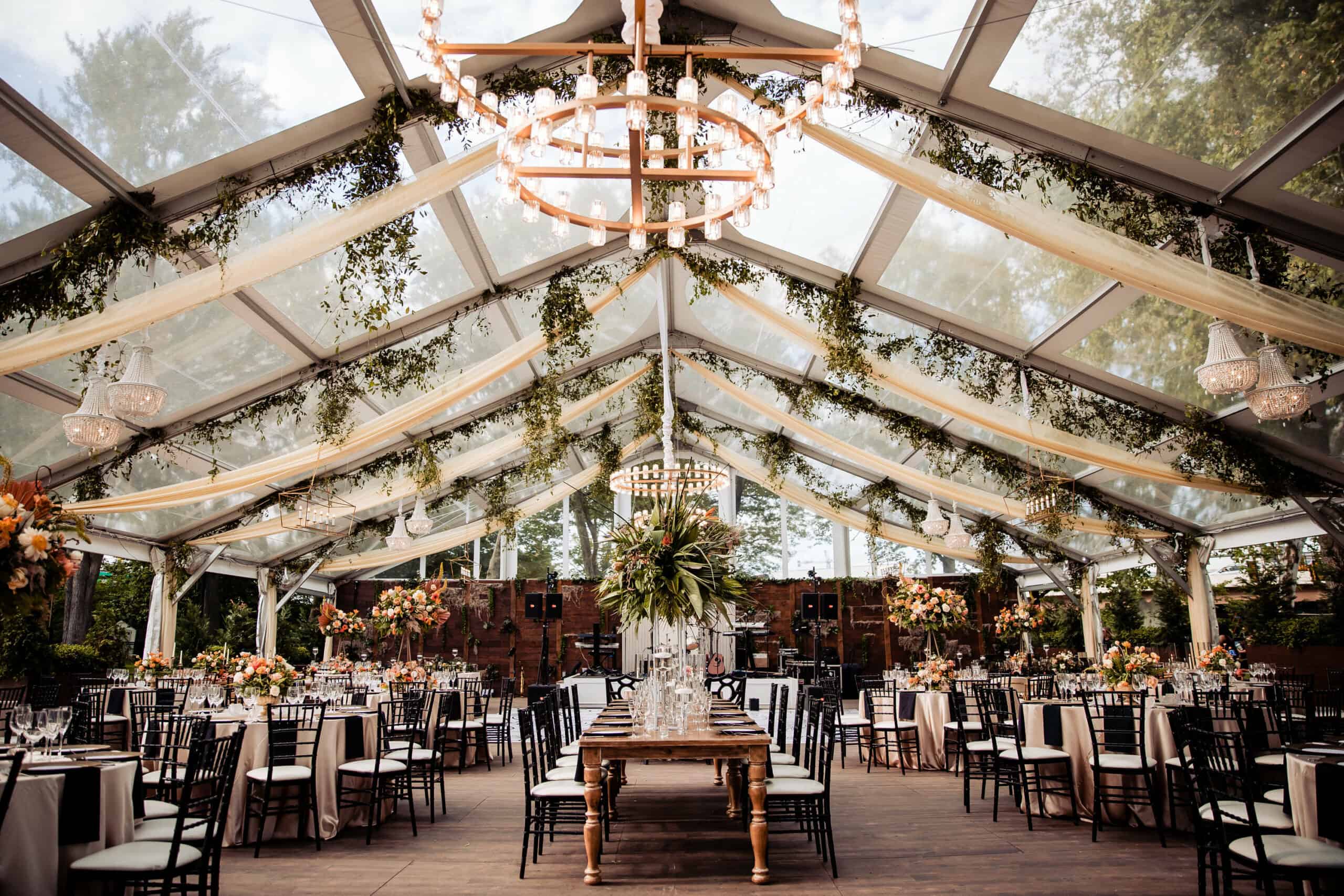 Our team here at NPWFP has shot on hundreds of occasions at Cescaphe venues and knows how to get the best shots of your special day so you can enjoy your wedding photos and films for years to come. We love collaborating seamlessly with the Cescaphe team and are ready to create a stunning memento of your wedding with photos and films you'll share with family and friends and relive your day over and over again. 
To learn more about our easy, personalized process, contact our team today