Weddings are a huge milestone and, there is a considerable amount of preparation that goes into them. Imagine reminiscing after the big day is over — the anticipation of seeing each other for the first time, the excitement of being introduced as a married couple, the heartfelt toasts, and the laughter from your best friend's sweet dance moves. Those are the feelings you would want to remember forever. 
Some memories are bound to fade over the years, but having these moments captured is a priceless benefit of what we do. We guarantee you won't regret getting to relive them year after year. But here are a few reasons why you should hire a professional team, like New Pace Weddings, to film your wedding day:  
1. Video captures both audio and visual elements 
One of the biggest reasons for having a videographer is because a video captures audible moments, in addition to the visual ones. Think of your mother's words while helping you get into your wedding dress or the funny stories (you might not want to remember) from your best man's speech. Now couple that with your father's proud look while walking you down the aisle and the tears on your face as you approach your beloved at the altar. A video lets you relive the songs people danced to and the emotions of your wedding vows. These are priceless moments and are worth capturing in their entirety. You can't get that from a photograph.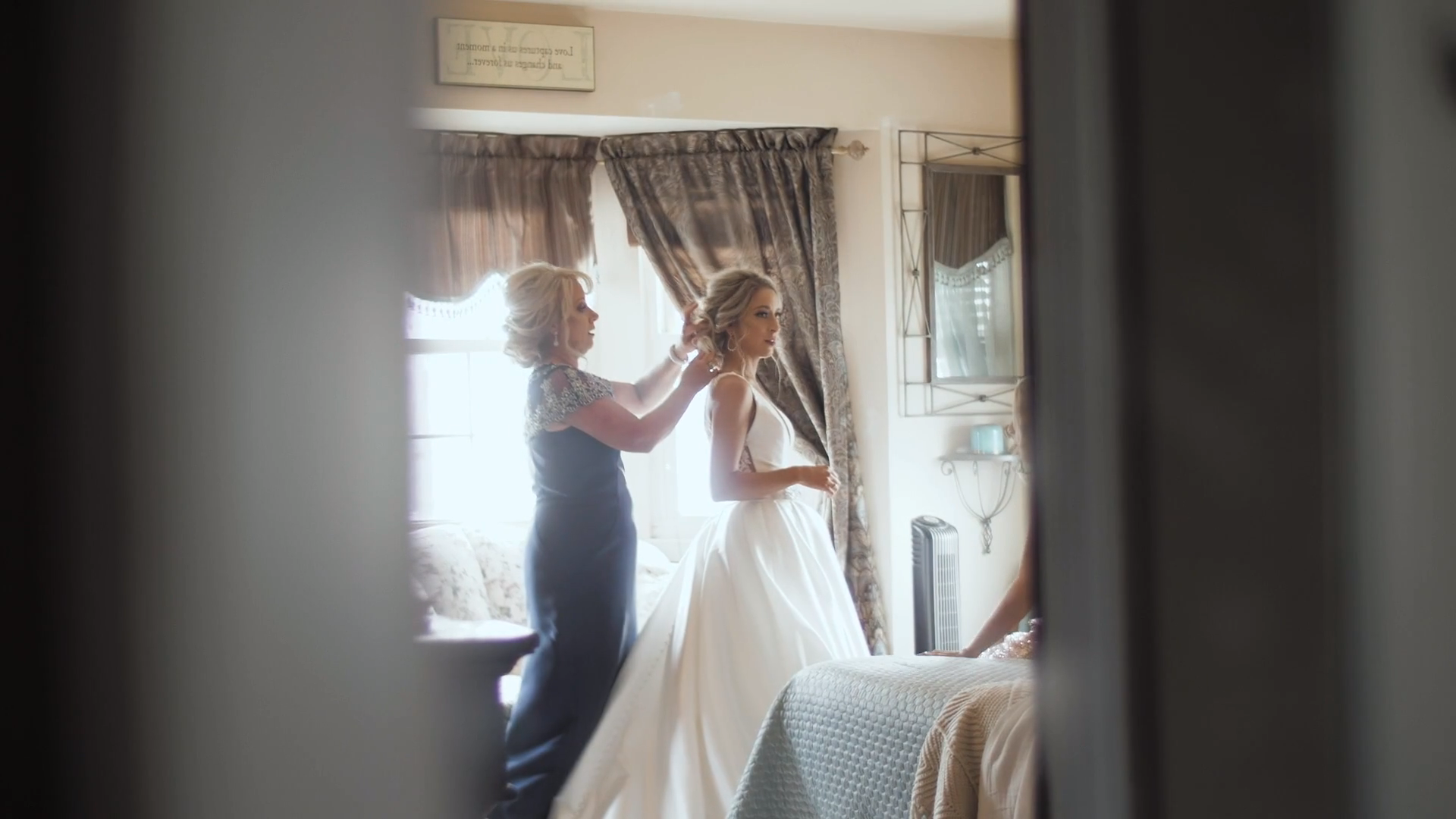 2. Videos can pack a lot into a short amount of time 
A good videographer is trained to capture the highlights and combine them into a narrative that tells the unique story of your day. You may not even know your videographer is there because they don't want to disrupt the moments as they happen in real-time. All of this, combined with expert editing, helps create a short highlight video that you will show your loved ones again and again. In addition, you still can receive longer versions of your ceremony and reception to be able to experience the most special moments as they unfolded.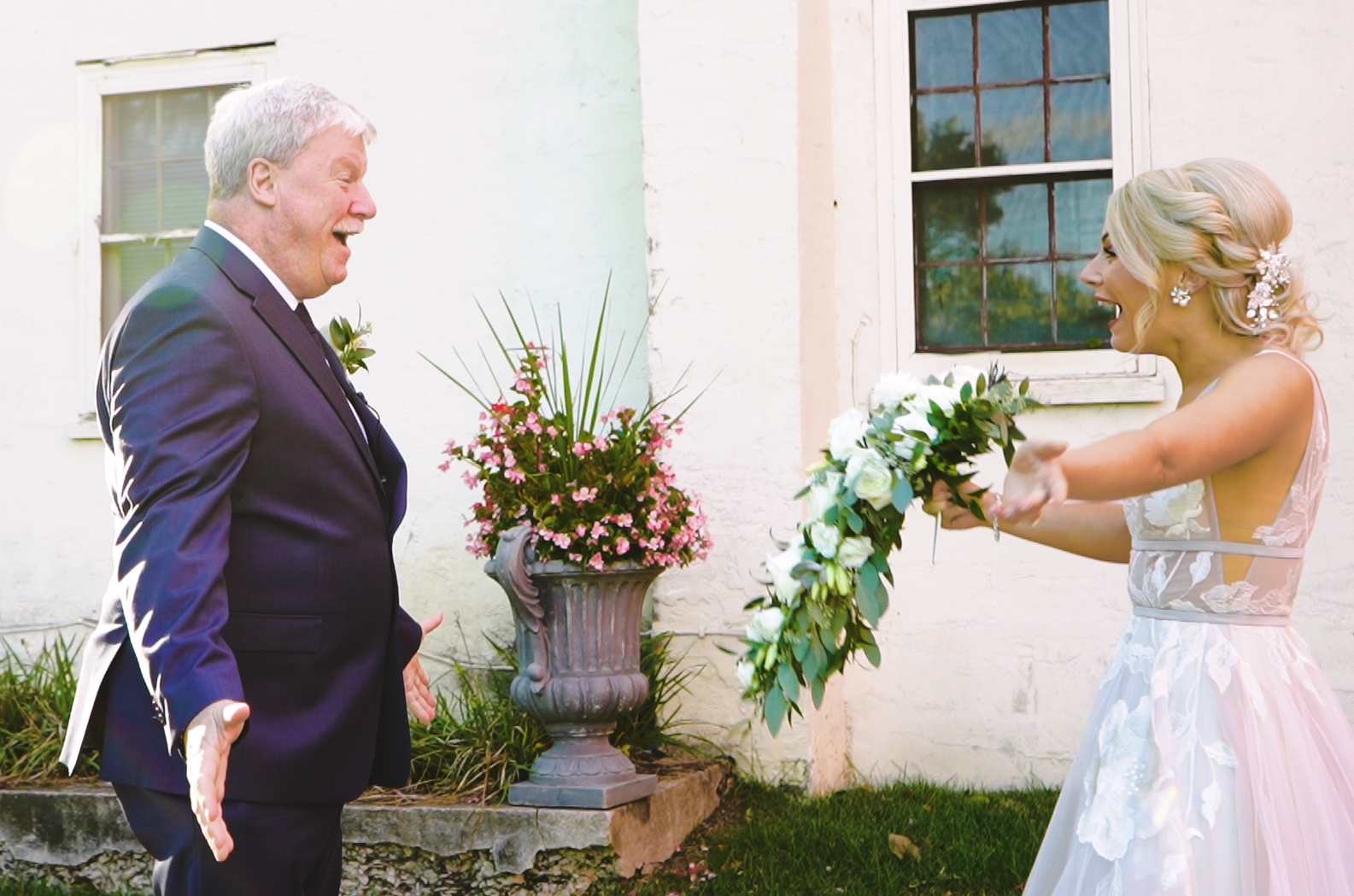 3. You will see moments you may have missed
Our videography style is a combination of documentary-style, with as little setting up as possible, along with cinematic techniques to create awe-inspiring visuals. Through this combination, you might be surprised with everything that we are able to capture. You'll get to see the emotion on your dad's face when he sees you for the first time, experience the serenity of the empty church before all the guests arrive, get a glimpse of the playful moments amongst your bridal party as you are getting photos taken, and feel like you were on the dance floor the entire night even if you weren't. 
4. Your guests can feel free to be "unplugged"
While knowing that there is a professional videographer there to capture the day, you can encourage your guests to focus their energy in the moment and not be on their phones. Although it's great to get a few Instagram-worthy shots to share, it's also a great relief to know you don't have to rely on those small snippets of your day. You and your guests can be confident in being fully present throughout the day. 
5. Wedding videos are easily shared
With today's technology and social media, it is very easy to share your video with all of your loved ones. So, the ones who might not have been able to make it or the ones who can't wait to relive it will all be able to view your video within moments of you receiving it. The days of VHS tapes and DVDs have been replaced by Facebook shares and YouTube uploads. We share your videos with you digitally so that you can control who sees it almost immediately.
Bottom Line
Your wedding day is an important once-in-a-lifetime memory of you as a couple. Our crew of carefully selected, expert videographers use the latest in cinematic and creative filming techniques to produce fun and impactful wedding films. When you work with us, you get a team of people ready to make sure your wedding videography goes off without a hitch.