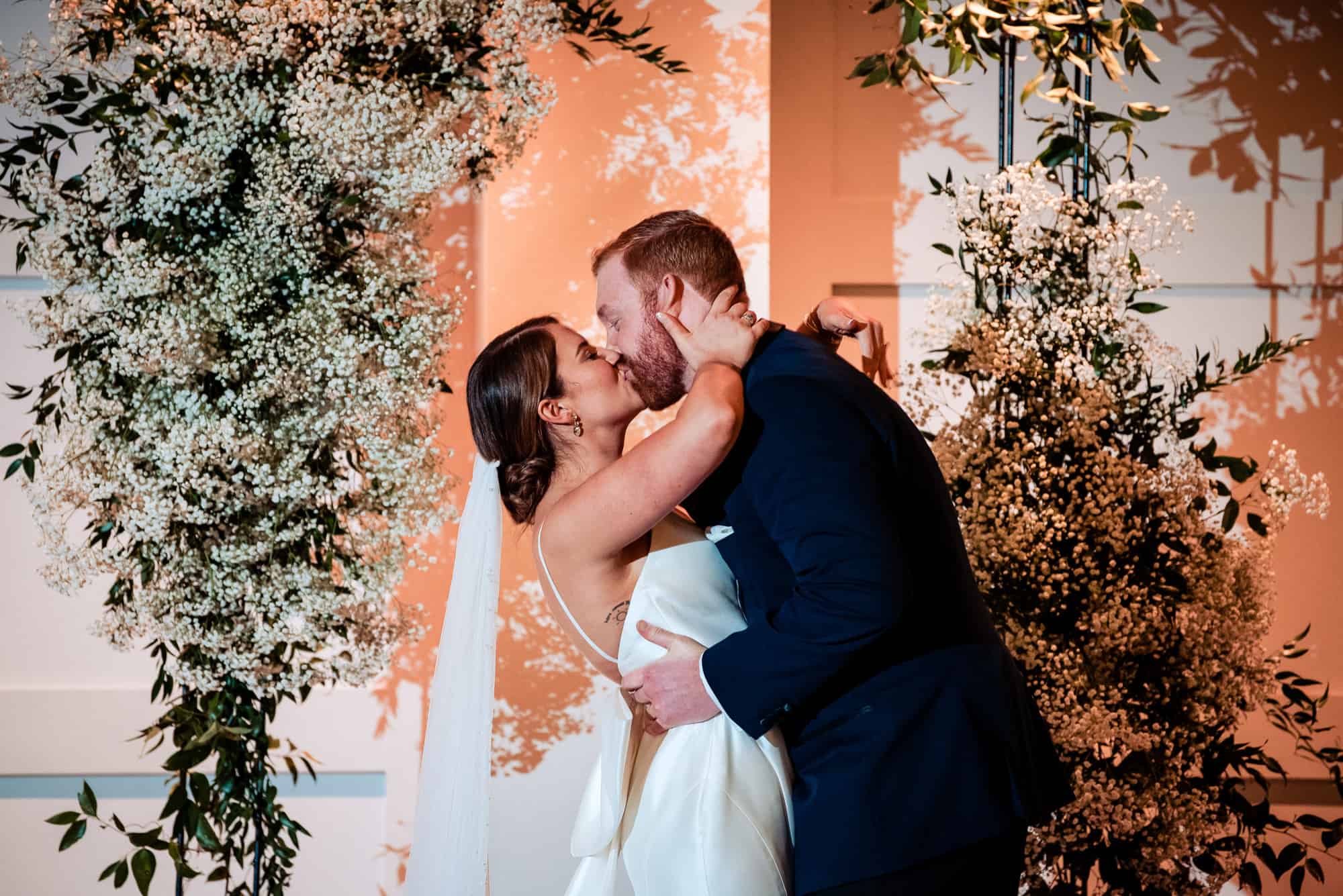 At New Pace, we've been capturing weddings for over 15 years, so we know what 2023 wedding trends you should expect to see. We've seen fun wedding trends come and go and of course, we have a deep appreciation for all of the classic aspects that are here to stay. Now that we are in the post-pandemic world, we are seeing a shift in wedding trends for 2023. From new wedding dress styles to bringing back the physical album for your wedding photography, we've rounded up a few 2023 wedding trends you can expect to see this year.
Sustainable Weddings
In 2023, we're predicting a greater emphasis on sustainability. One of the most significant areas where couples are making changes is in their wedding venues. Many choose outdoor or natural settings, like gardens, parks, and beaches, rather than indoor venues that require more energy and resources. Additionally, many are opting for certified green venues or have implemented sustainable practices, such as using renewable energy sources or recycling.
Another area where couples are making changes to make their weddings more sustainable is in their food and beverage choices. Many are choosing to serve locally sourced and organic food, which not only supports local farmers and businesses but also reduces the environmental impact of transportation. Additionally, many choose to serve plant-based or vegetarian options, which have a lower environmental impact than meat-based dishes. Furthermore, more and more couples are opting for reusable dishes and cutlery instead of disposable items to reduce waste.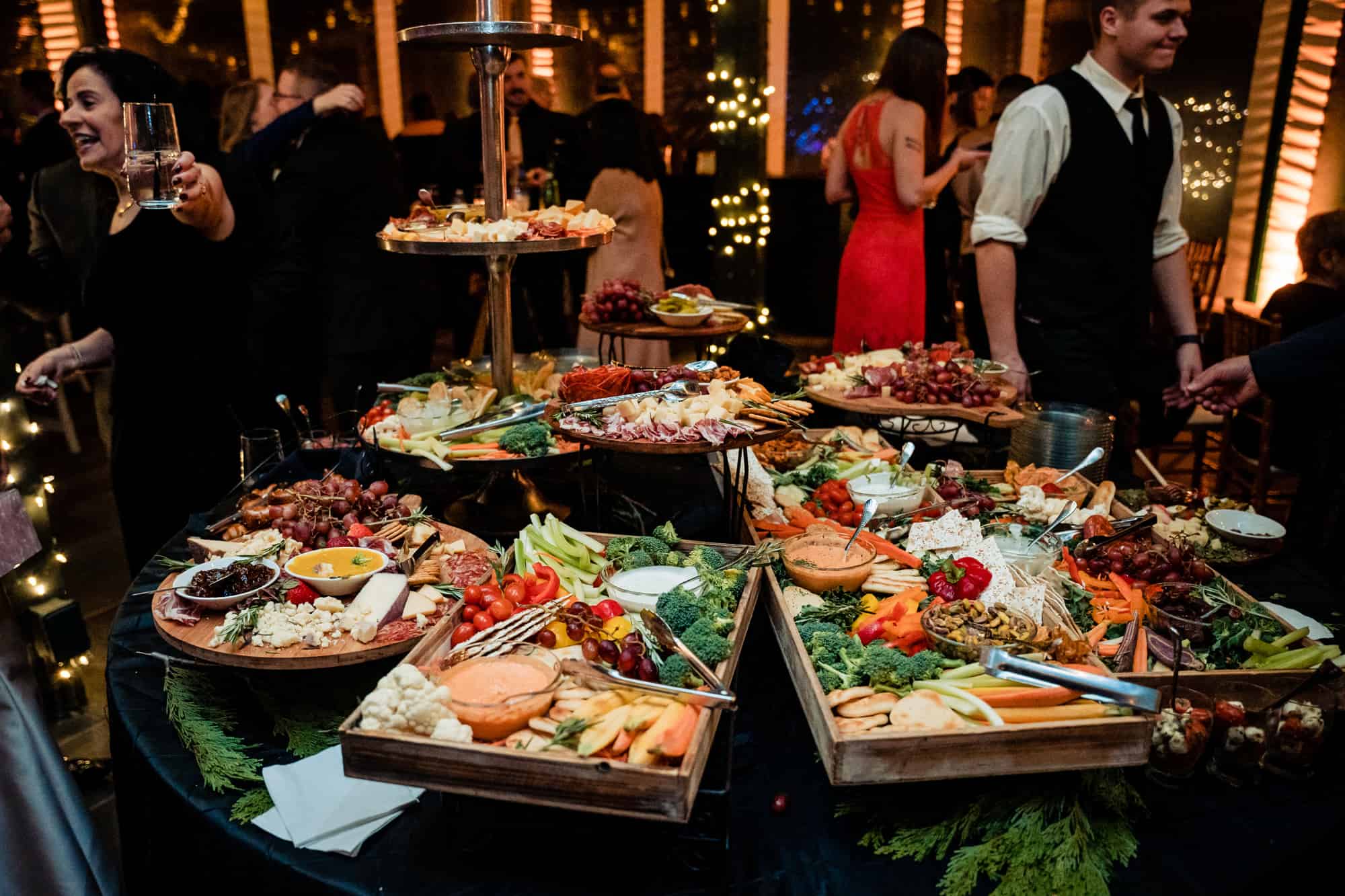 Regarding decorations and floral arrangements, couples choose to use locally sourced and in-season flowers. This not only reduces the environmental impact of transportation but also results in fresher and more beautiful flowers. Furthermore, many choose to use potted plants and succulents, which can be planted after the wedding and serve as a living reminder of the special day.
The concept of sustainability is also driving many couples to make changes in their wedding attire. Couples are choosing to wear vintage or rented clothing rather than buying new and opting for natural fibers like linen, cotton, and hemp instead of synthetic materials. 
Wedding Dress Trends
Wedding dress trends in 2023 are expected to be a mix of our other predictions surrounding sustainability and intimacy. 2023 will bring a mix of classic and contemporary styles. One popular trend is using natural and organic fabrics like linen, cotton, and hemp. These fabrics not only have a lower environmental impact than synthetic materials but also have a natural, relaxed feel that is perfect for a more casual or bohemian wedding.
Another trend expected to be popular in 2023 is the use of vintage and second-hand wedding dresses, as we mentioned above. Many brides are opting for vintage lace and beaded gowns that have a timeless and elegant feel. This style looks stunning in your wedding photos & films because the intricate details move beautifully and bring the eye straight to the bride.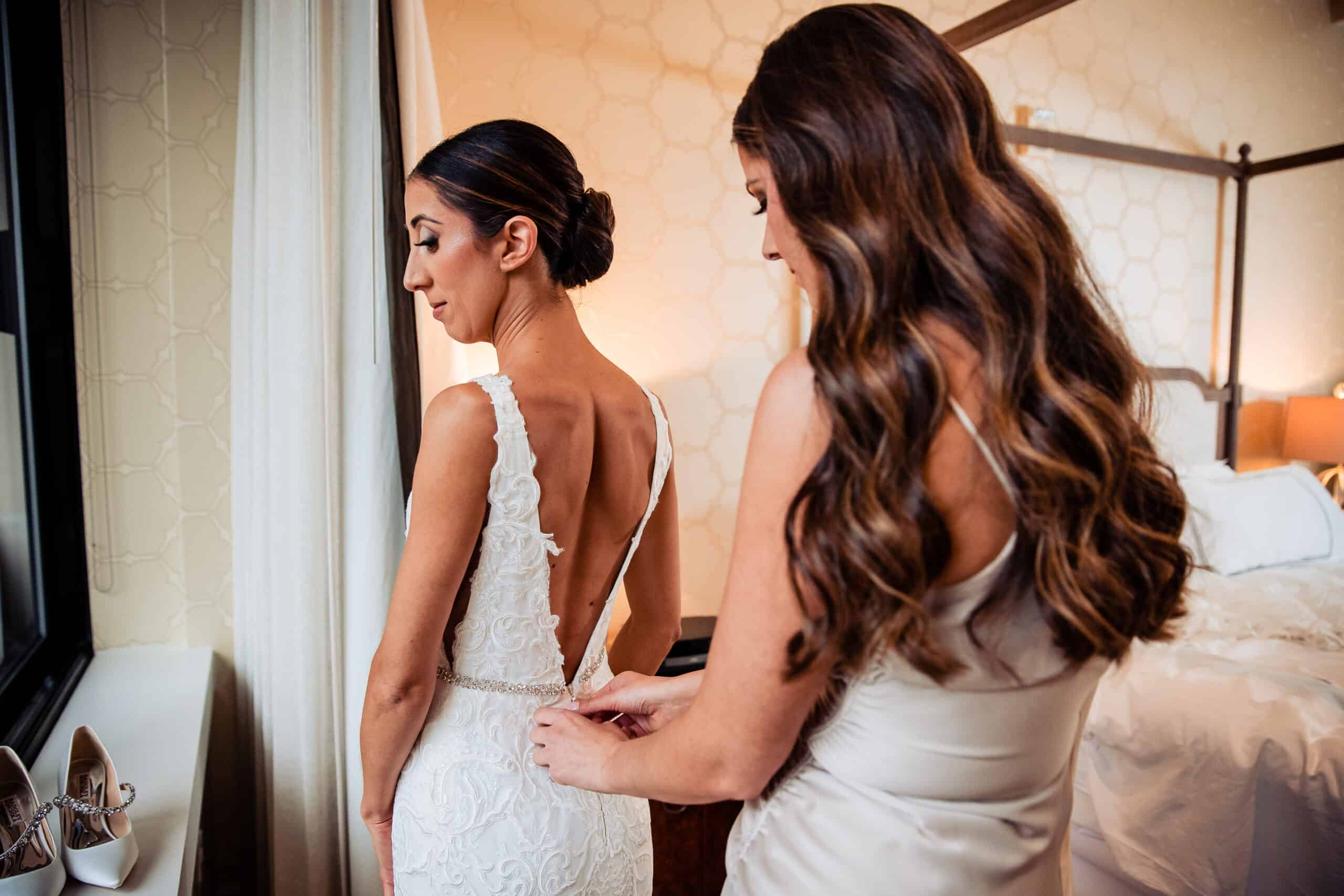 In 2023 it's also predicted that we'll see a rise in the popularity of minimalist and modern wedding dresses. These dresses are characterized by clean lines, simple silhouettes, and a lack of embellishments or frills. They are perfect for brides who want a sleek and sophisticated look without the fuss. Designers are incorporating many sheer fabrics and transparent elements, which adds a modern and edgy touch to the dress. The minimalist aesthetic is also ideal for brides who want to make a fashion statement but in a subtle and elegant way.
Out With the Digital, In With the Tangible
In an age where digital photos are ubiquitous, getting a printed wedding album in 2023 is more important than ever. While it's true that social media and cloud storage make it easy to share and store photos, there's something special about having a physical album to hold and cherish. Modern couples are realizing that a printed album allows you to relive your wedding day in a tangible way, and it's something that you can share with future generations.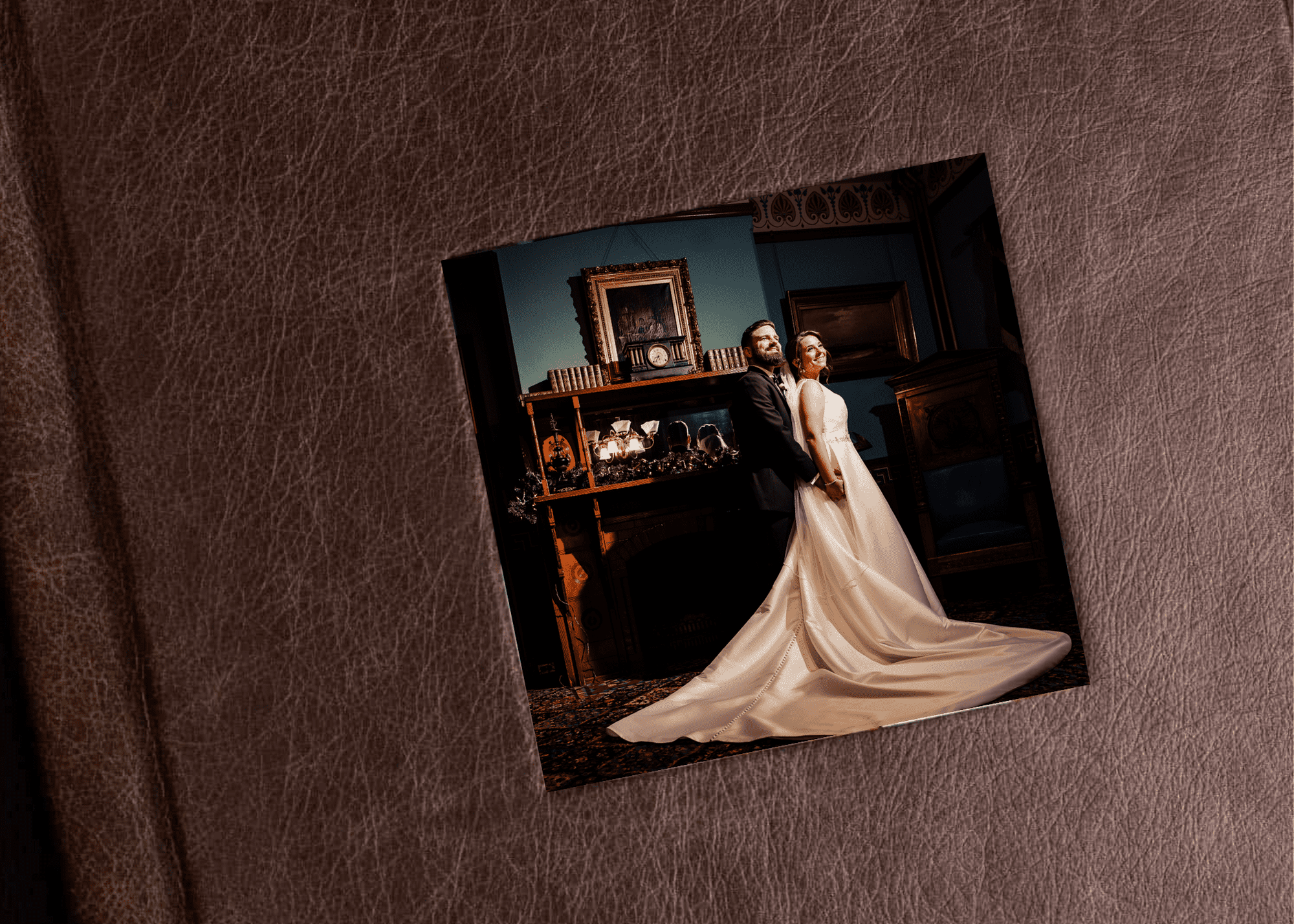 Plus, a professional album is a work of art in and of itself, with high-quality paper, printing, and binding that showcase your photos in the best possible light. While it's tempting to simply store your photos on your computer or in the cloud, a printed album ensures that your memories will be preserved for years to come. It's a worthy investment that you won't regret. To learn more about our stress-free album design, read more here.
Wedding Cake Trends
Wedding cake trends in 2023 are expected to be diverse and reflect a mix of classic and contemporary styles. One popular trend is using unique and unexpected flavors, such as matcha green tea, lavender, and even savory options like cheese or bacon. Additionally, many couples are opting for multiple miniature cakes rather than a traditional tiered cake, which allows for a variety of flavors and also creates a visually interesting display.
Another trend expected to be popular in 2023 is the use of fresh flowers and greenery to decorate wedding cakes. This creates a natural and organic feel and allows for a cohesive look when paired with the floral arrangements. Many bakers continue experimenting with new and unique textures, such as naked cakes, drip cakes, and semi-naked cakes, which have a rustic and unfussy feel to them that we've enjoyed the last couple of years. 
Lastly, in 2023 it is also predicted that we will see a rise in the popularity of personalization and customization in their wedding overall, especially in their wedding cakes. Many couples want their cakes to reflect their personalities, interests, and hobbies, and bakers are becoming more creative in fulfilling this request. From cakes shaped like books to cakes shaped like a couple's favorite sports equipment to cakes that depict the couple's favorite place, the possibilities are endless!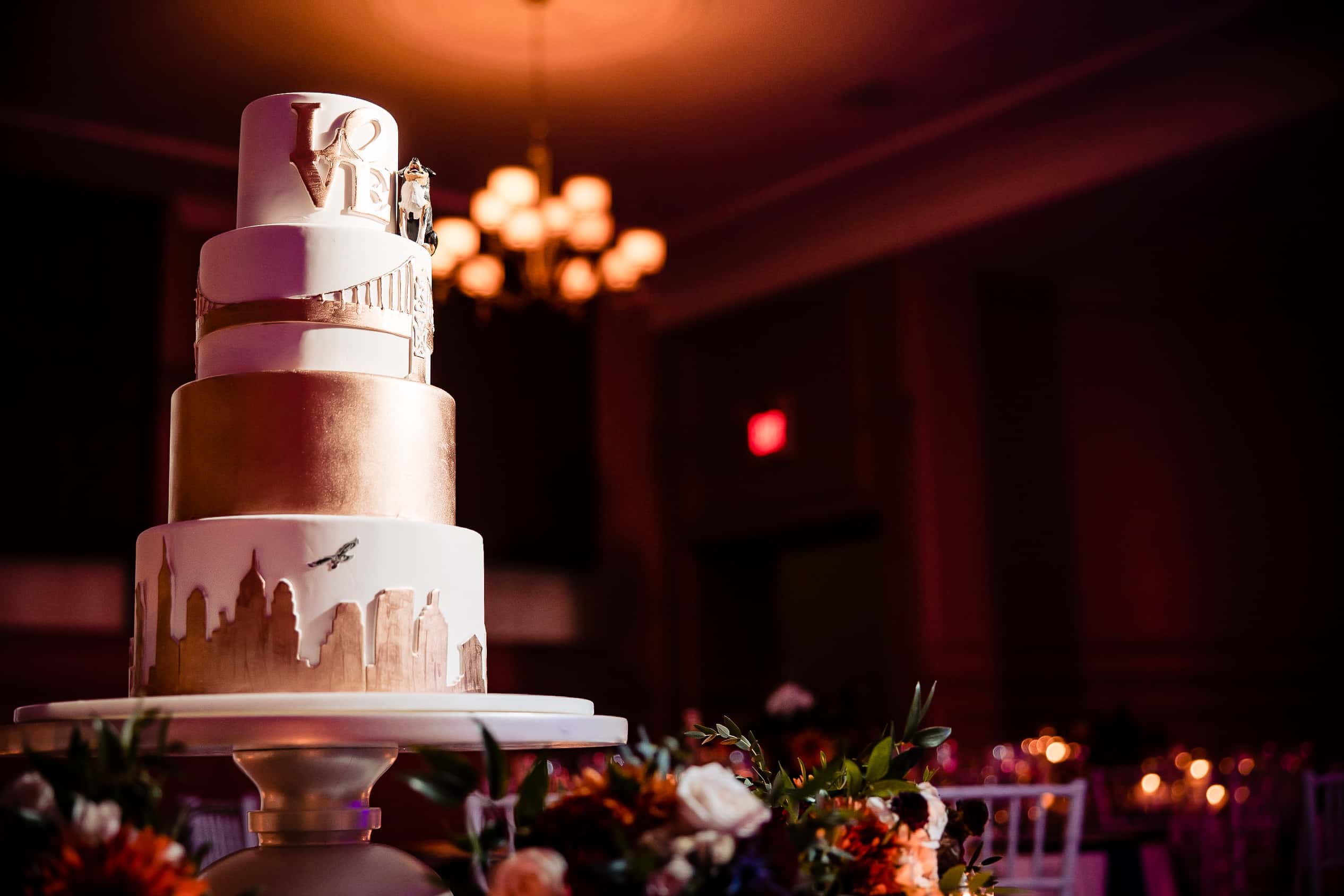 2023 Wedding Color Trends
Overall, we're seeing the trend for 2023 wedding colors is to embrace bold and unique palettes that reflect the couple's personality and style while incorporating natural elements that bring warmth and authenticity to the celebration.
We're also seeing a rise in monochromatic schemes, with tones of green or blue being used for everything from bridesmaid dresses to floral arrangements. Metallics like gold and silver are still popular choices for accents, but we're seeing more mixed metals and bold metallic hues like rose gold and bronze. Overall, the trend is towards creating unique, personalized color palettes that reflect the couple's style and vision for their special day.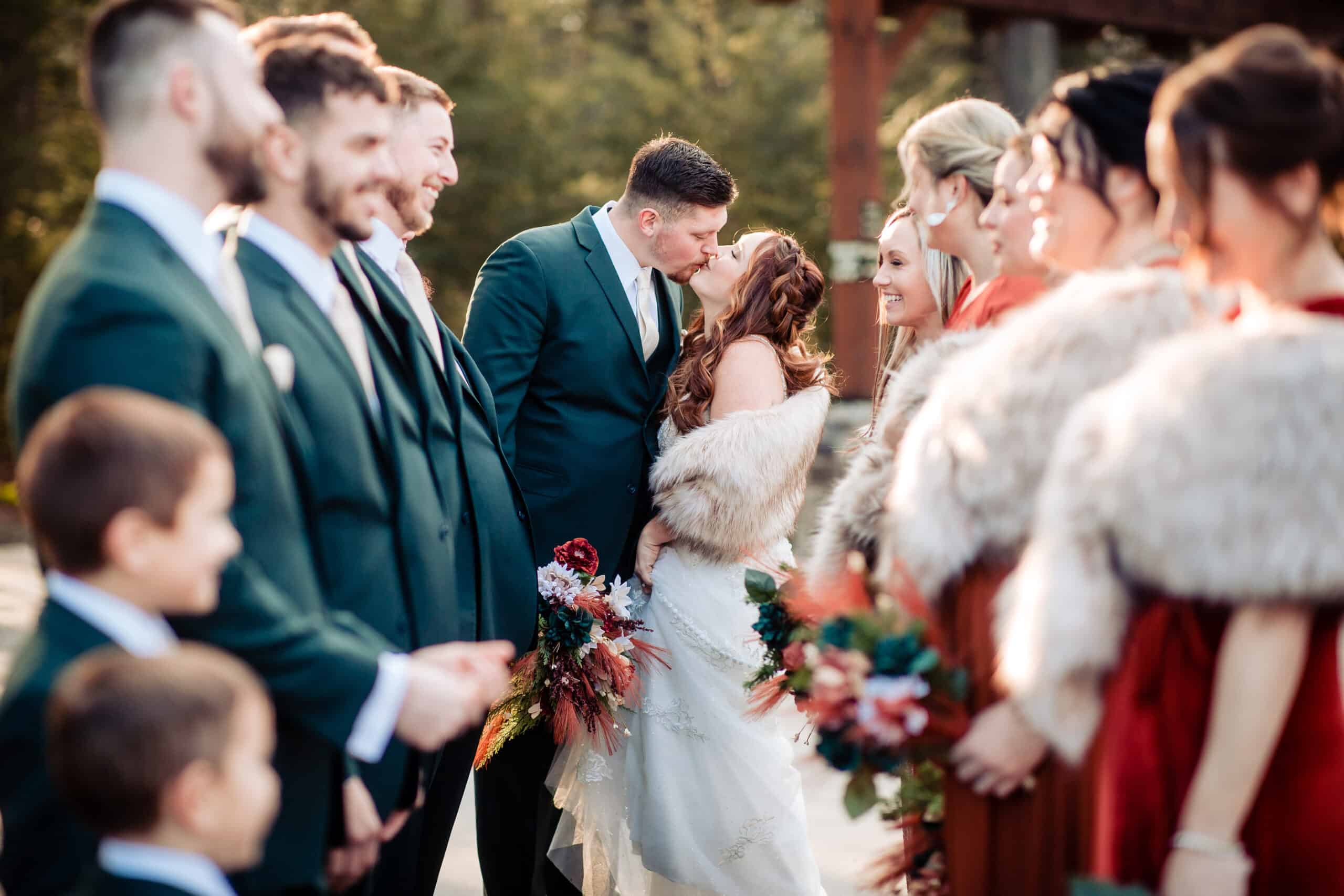 Here's a list of trendy wedding colors for 2023:
Emerald Green
Bright Pink
Sapphire
Burnt Orange
Copper
Keep Up with the Trends with New Pace Weddings
At New Pace Weddings, we're here for all the sustainable, unique, personalized, and other creative ways to make your day absolutely unforgettable.
We're looking forward to what is going to make your wedding stand out in 2023! To learn more about New Pace Wedding Films & Photo packages and how we can best serve you, please contact us to set up a call!