One of the best ways to relive all of the epic moments from your wedding day is to work with a wedding videography and photography team that can create a video and photos packed with all the vibrant, joyous moments and memories from your wedding day—the ones that will last a lifetime!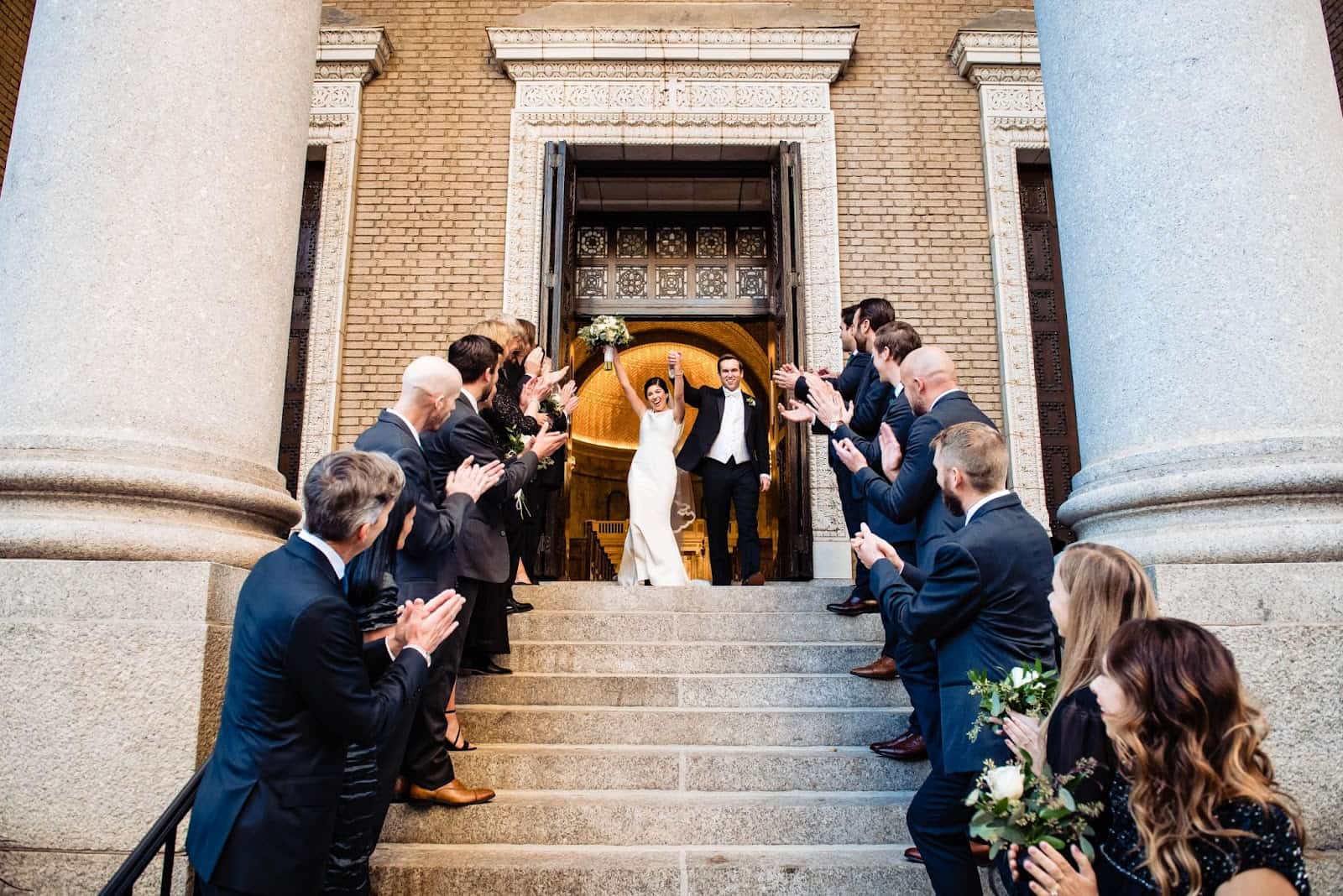 Wedding videography and photography can be a gorgeous and artistic representation of your special day, but it's all about finding the right video and photo team. You need someone who can capture your personality, the love you share with your (future!) spouse, and all the fun, emotion, joy, and celebration you share with your guests. 
Martha Stewart even shared that some couples (along with their families and friends) have watched their wedding highlight films over 2,000 times just in the few months that follow their wedding. Between you, your spouse, family and friends, there are quite a few people who will look back and view your wedding video over and over again: on anniversaries, special gatherings, and more. You want to be sure that you are sharing a beautiful, accurate representation of your one-of-a-kind day. 
But how do you know who to hire? New Pace Wedding Films & Photo has collected the 10 things every couple should consider when choosing a wedding videography & photography team. 
1. Videography & Photography Style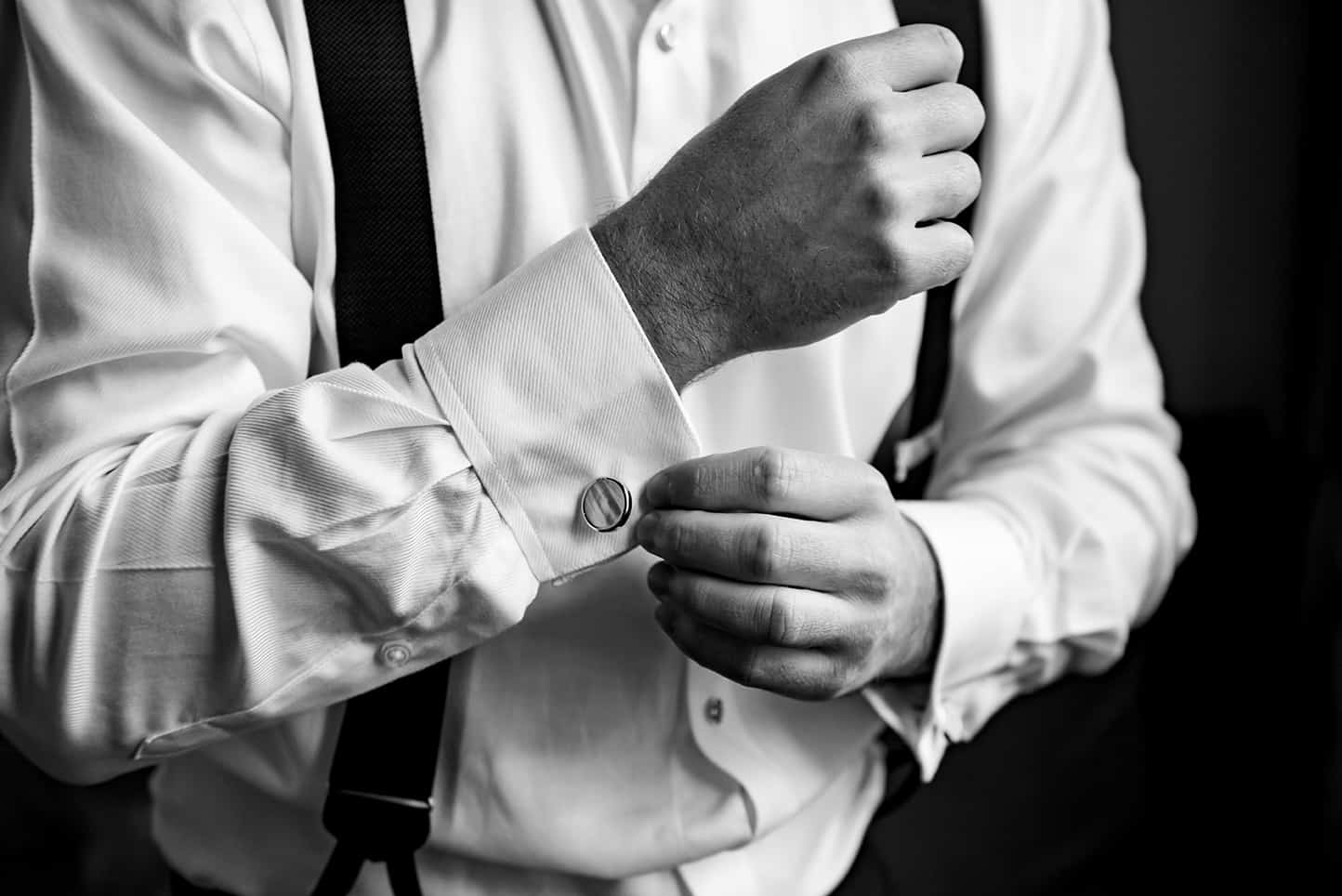 Long gone are the days of the cheesy wedding videos of decades past with low-quality picture and sound. But that doesn't mean that every wedding videographer and photography team has the same style. 
Some videographers and photographers opt for a documentary-style shoot, while others take a more cinematic approach. 
At New Pace Wedding Films & Photo, sometimes we are completely unobtrusive when it comes to achieving our cinematic approach, and other times we need to get more formal to knock out your shot list. Whatever it takes, we know how to execute this so you end up with a jaw-dropping assortment of photos and video shots—all while balancing your timeline for the day so you can soak up every special moment.  
When it comes to navigating how they go about capturing your day, your wedding photographer and videographer should have a balanced style to ensure you get the photos and shots you'll love to look back on for years to come. 
2. Expertise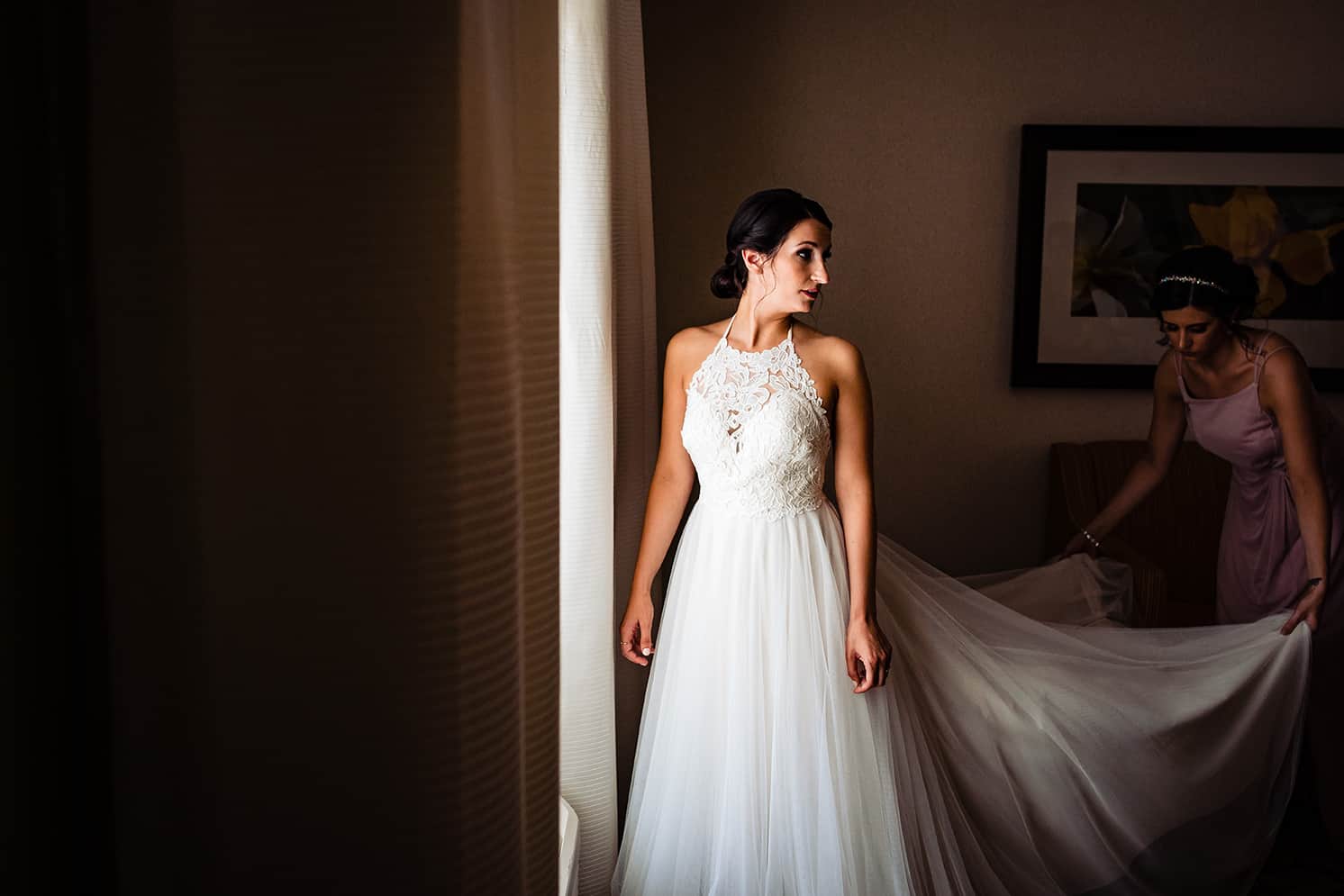 How long has your potential wedding videographer or photographer been in business? You only get one shot at capturing the magic, romance, and love of your wedding day, so you want to be sure you are working with someone who has plenty of experience so they don't miss a single moment. 
Is your videography and photography team familiar with your wedding location? Do they have plenty of experience working with their equipment and editing software? Have they worked on many weddings? 
A seasoned photographer or videographer who has experience in other areas but not in weddings may not understand all of the ins and outs of what it takes to immortalize your wedding forever. Hiring an experienced wedding video and photo team is the best way to ensure this happens.
3. Combined Photo and Video Services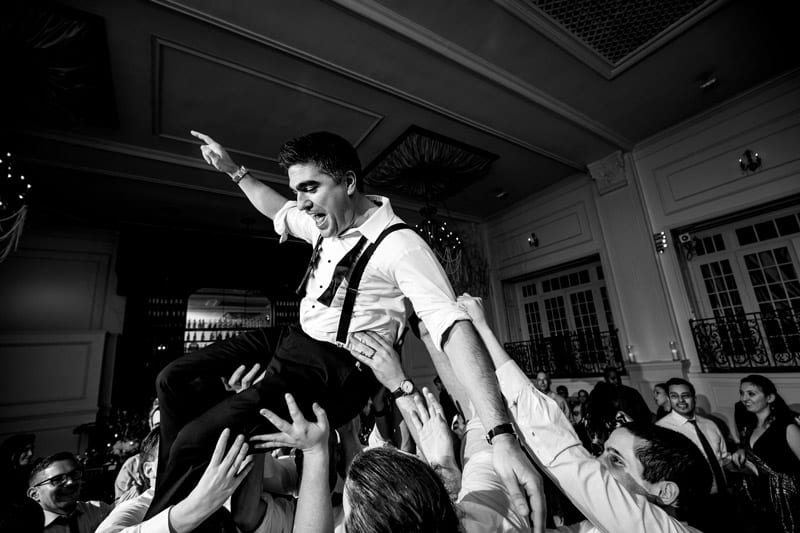 Your wedding photography and wedding film are two irreplaceable mementos you'll revisit for years to come. You want to be sure you love both!
Your photographer and videographer will need to collaborate and work together on your wedding day to ensure the best possible outcomes for your photos and your wedding film. 
Why not streamline the process and hire a company that can offer both? You won't have to worry about how well the two vendors will collaborate, and you'll remove a lot of stress and pressure from finding two separate teams.
Hire a company that can handle it all for you and make the booking process simple and worry-free. Working with a team like New Pace Wedding Films & Photo, you also ensure that you end up with dynamic visuals and top-tier outcomes for both your photos and video.
4. Pricing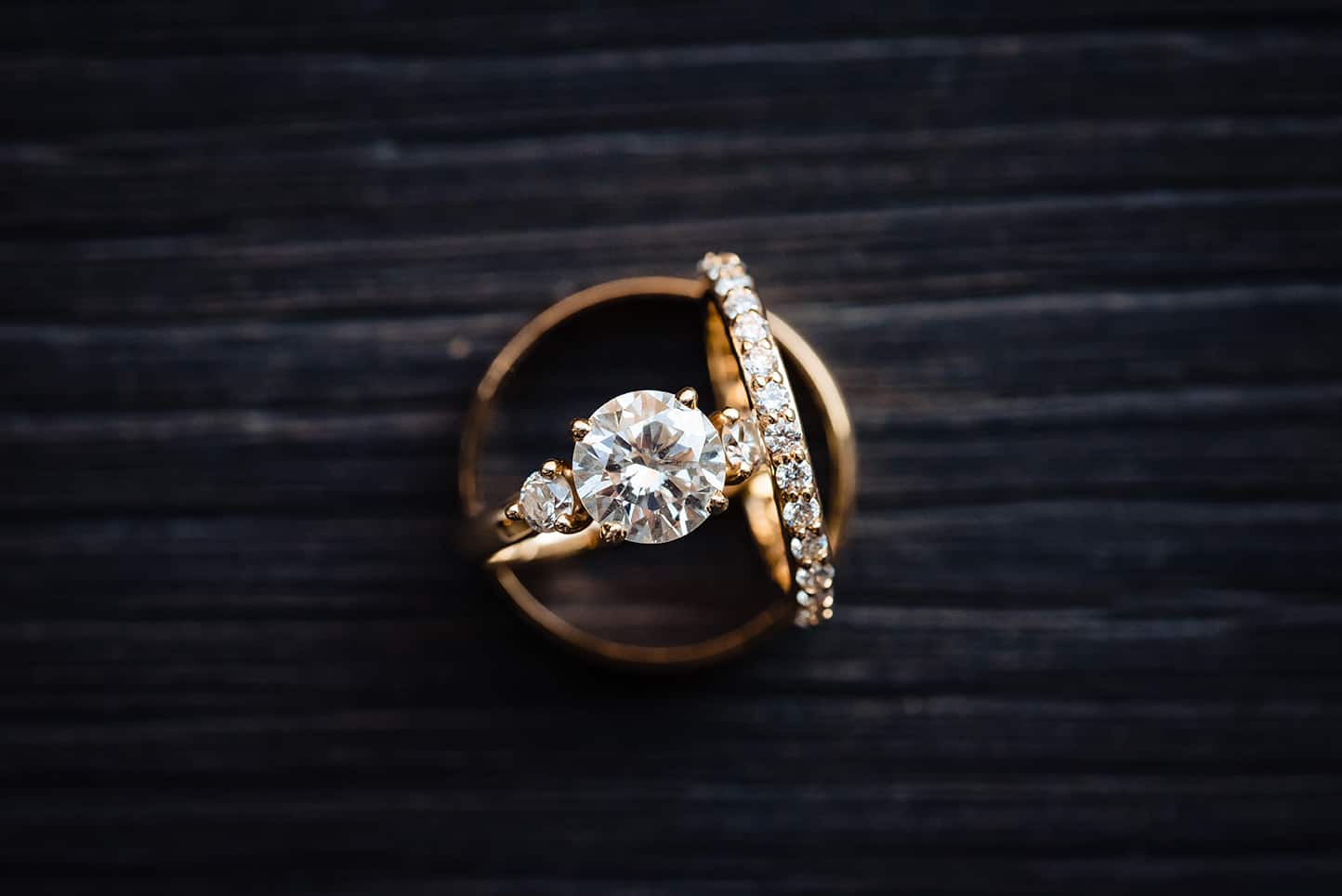 Some videographers and photographers charge a flat rate based on their time, while others use pricing packages with add-ons for special features or equipment (like drones for aerial footage of your wedding venue or additional videographers/photographers).
Even if you are opting for a standard package that's listed on your video or photo team's website, it's wise to go through everything that's included within that package and what the final product will look like once received. 
If there is something you are hoping is included like a trailer or all of the raw footage, ask, and be sure to get all of your agreements in writing. With multiple packages at a wide range of price points, the New Pace Wedding Films & Photo team make the booking process simple to capture beautiful images and footage of your wedding at a price that works for your budget.
5. Collaboration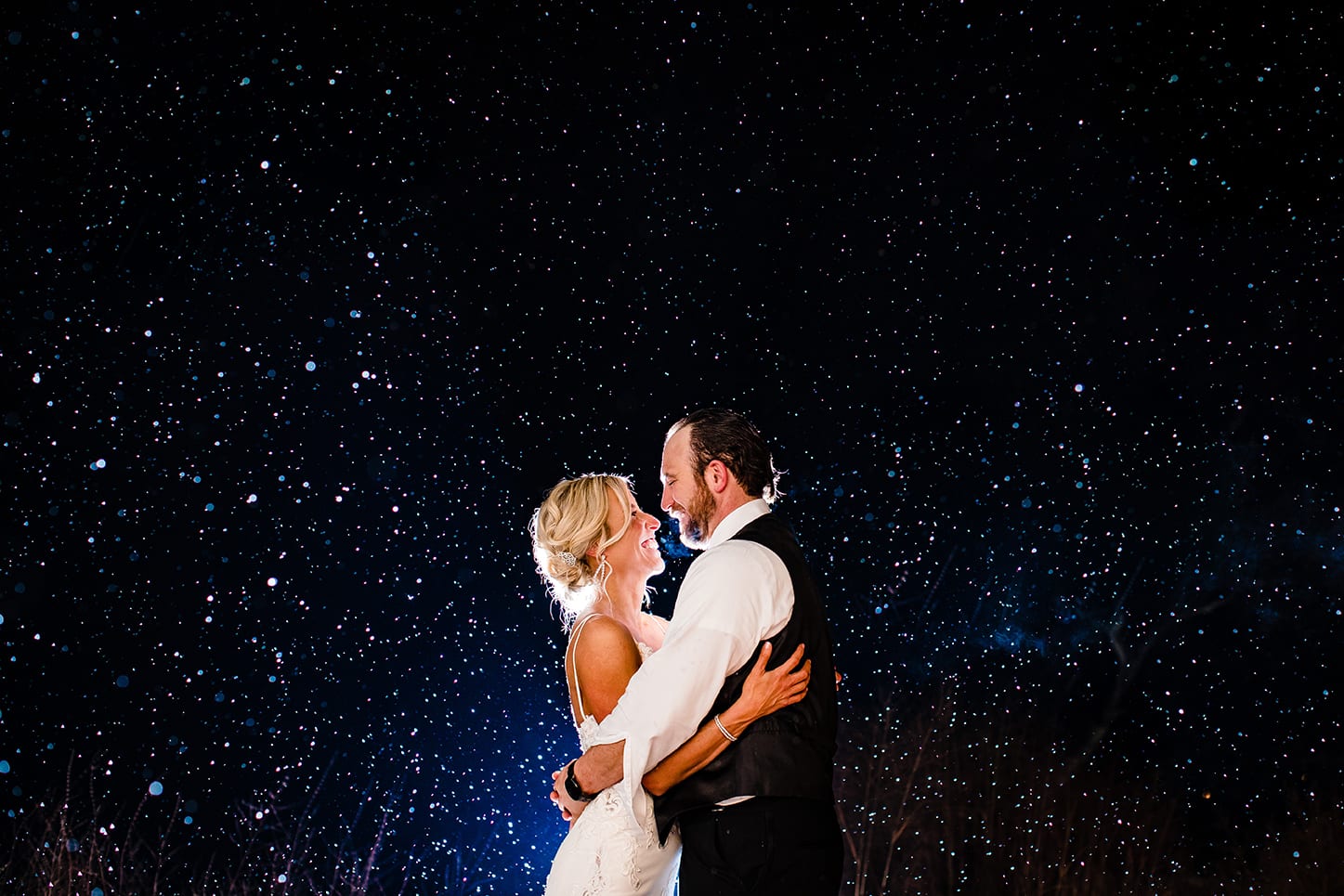 The wedding industry may seem large, but there are plenty of folks within the industry who know each other and work well together.
Videographers and photographers in the wedding industry tend to be pretty well-connected. Chances are they've worked with another wedding vendor with great results.
When you hire a wedding videographer that has a great working relationship with a photographer, a videographer that knows how to get the shot while also letting your photographer take the lead, you'll end up with better pictures and a better wedding film. 
New Pace Wedding Films & Photo not only works with other photographers seamlessly, but we also offer an all-inclusive in-house package for a single video and photography team. Not only does this make the booking process a breeze, but you know we'll collaborate well on your big day, too.
6. Knowledge of the Venue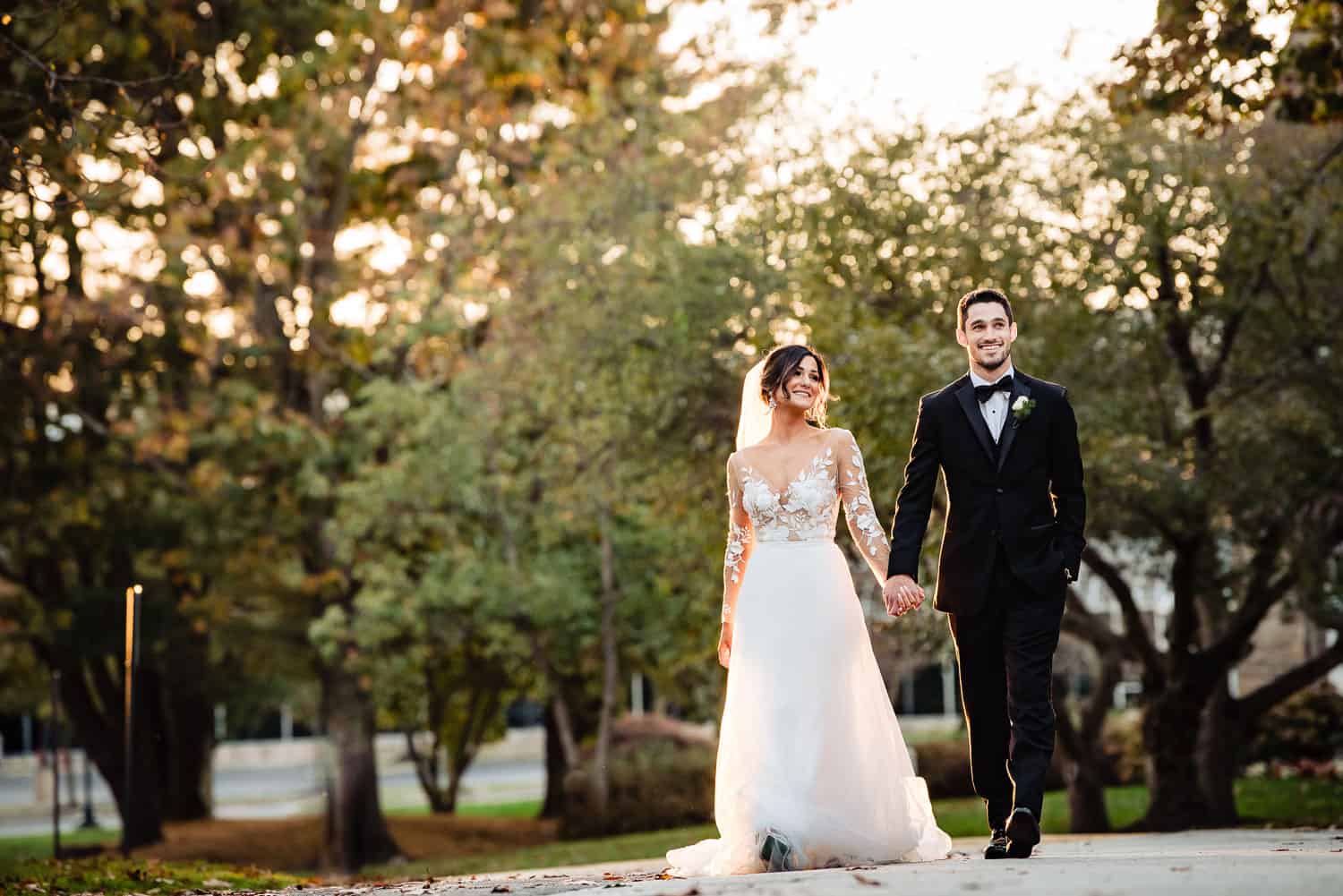 An experienced wedding videography and photography team will know how to find the best light and the best angles in any space, but it can't hurt if they've already worked in your wedding venue and have an awareness of what will work best for your wedding.
A Philadelphia wedding videography and photography team that knows your venue will work seamlessly throughout the space, capturing all the best moments in the very best light. 
In Philadelphia, New Pace Wedding Films & Photo has plenty of experience in a variety of venues. We feel at home in an array of settings and venues, including our most popular destinations:
The stunning Cescaphe Venues include the Ballroom, Vie, Down Town Club, Water Works, The Lucy, and Franklin's View
The elegant venues from Finley Catering: The Crystal Tea Room, The Ballroom at the Ben, Union Trust, and the Ballroom at Ellis Preserve
The beautiful mansion at Glen Foerd
Check out our full portfolio of video and photography at these amazing venues!
7. Equipment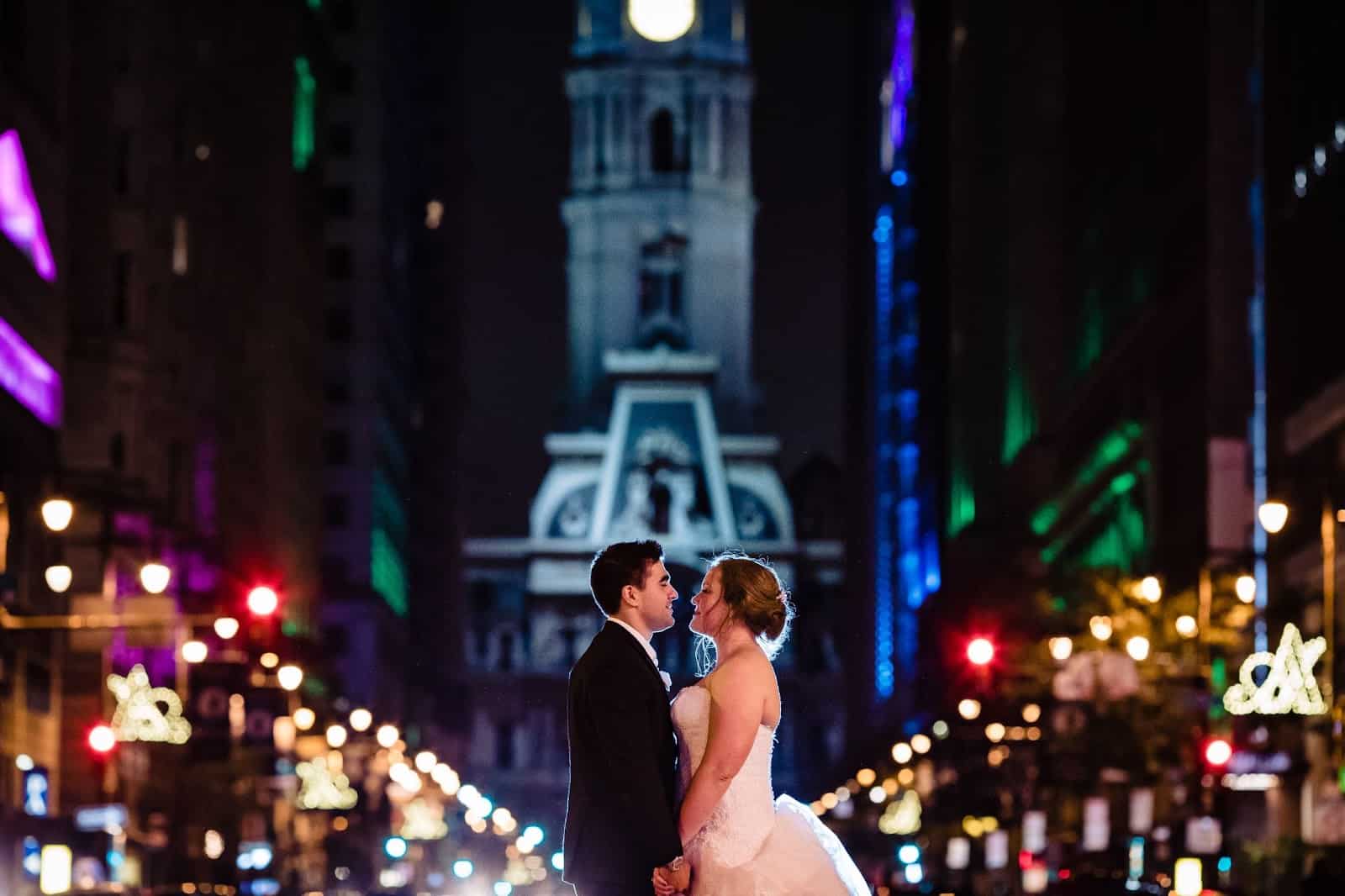 What kind of equipment will your wedding videographer and photographer be using? 
Will they be using unobtrusive, cutting-edge video and photography equipment that won't get in the way of producing crystal-clear images?
Will your wedding videographer ask you to wear a microphone during specific moments throughout the day to capture the best audio?
Will your photographer have the right equipment to capture the best shot no matter the lighting or the time of day?
Does your wedding videographer have a drone camera to enhance your wedding film with sky-high shots and sweeping panoramas?
The equipment your photographer and videographer use will not only have an impact on your wedding film and your photos, but will also affect the tone of your wedding day as well. 
8. Available Packages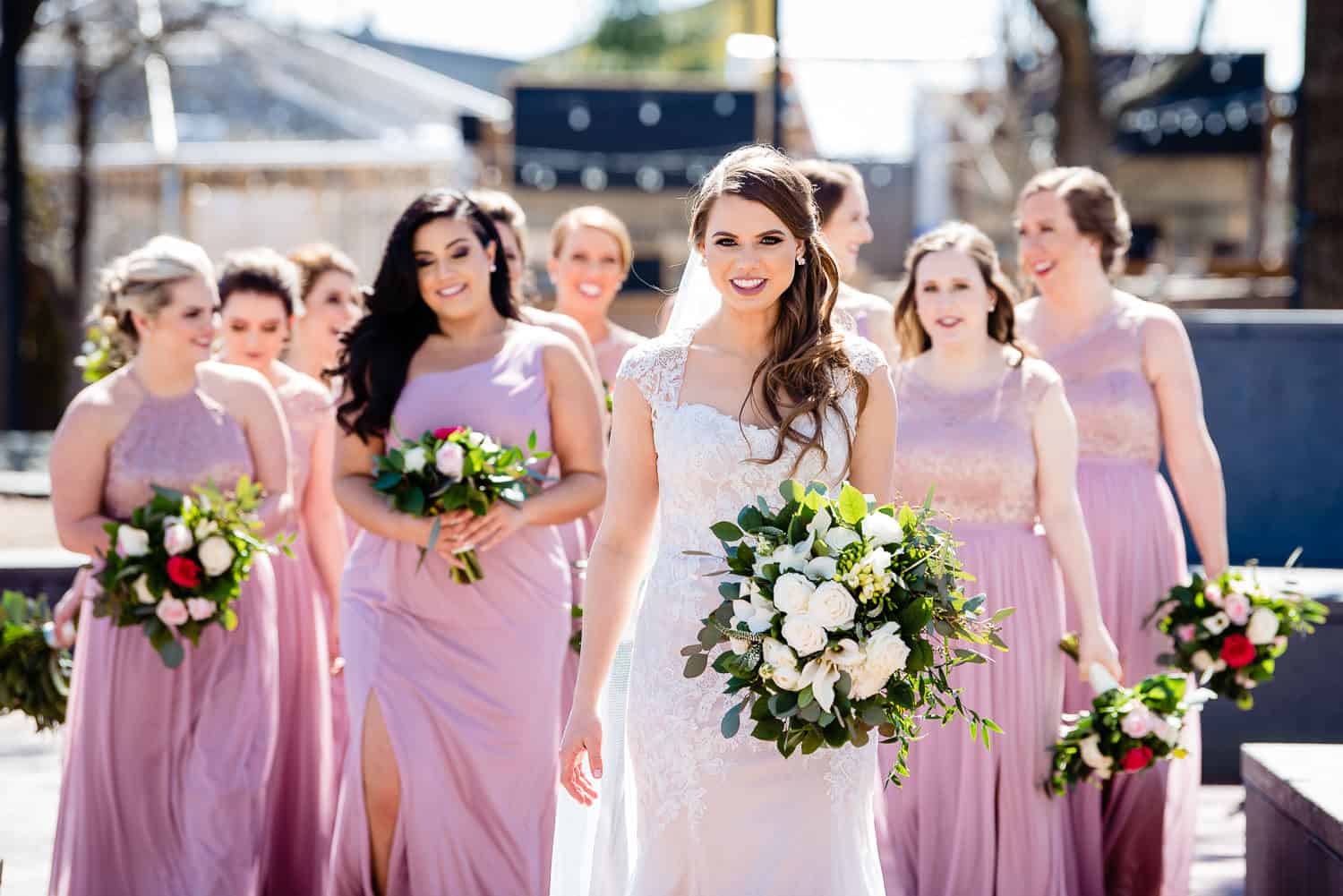 When selecting a wedding videography and photography team, discover what packages and add-ons are available to you. You may find that there are plenty of enticing options that you'll want to include in your wedding film & photo package. 
There are so many options available to you today thanks to modern editing software. This means that with the photos and videos from your wedding day, your videographer and photographer can offer trailers, highlight films, raw footage, and even employ second videographers to enhance your wedding films and photos for a one-of-a-kind priceless memento of your wedding. 
9. The Editing Process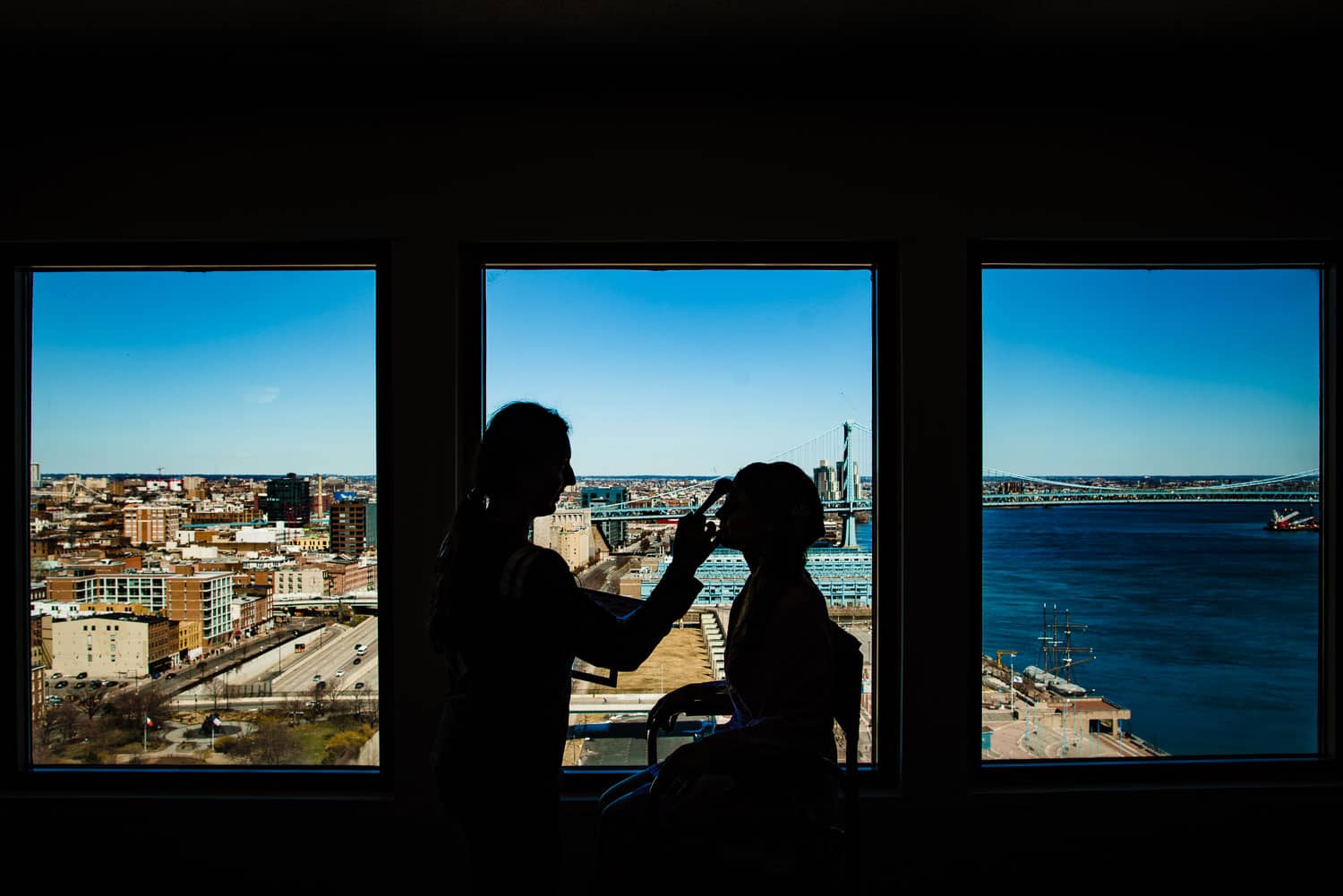 Editing can be done in all kinds of ways that can enhance your wedding film and your final photos. Your wedding photography and videography team should have plenty of samples available to get a feel for how the editing team will assemble your film and edit the photos from your wedding day for a finished, polished look that captures all of the emotion of your special day. 
Ask for samples and view completed videos and photo albums of other couples on their wedding day. Do they have a portfolio? Discover our New Pace Wedding Film & Photo's portfolio to see some examples of our finished work! 
10. Input from You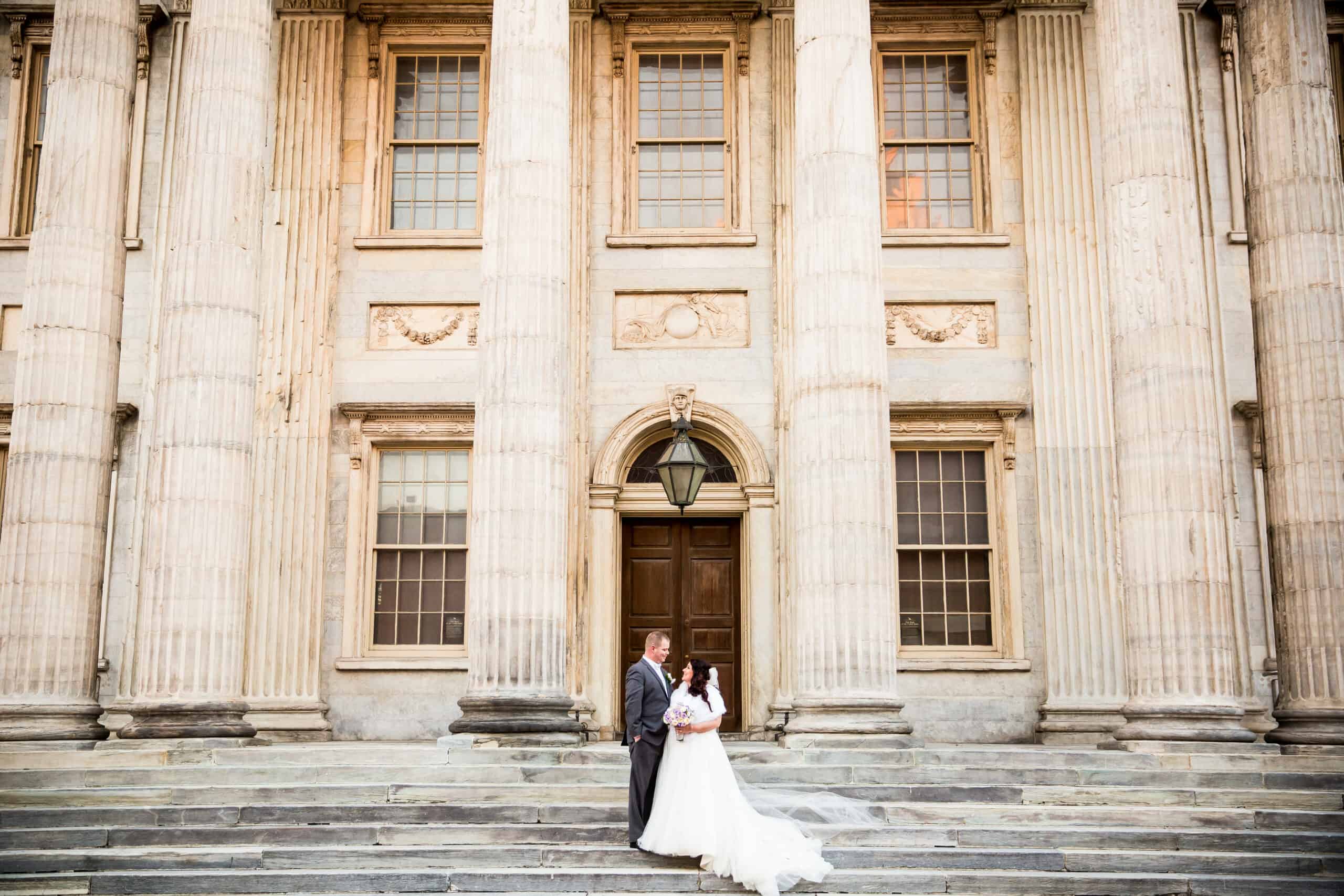 Is your videographer open to collaborating on a short list before your wedding day or open to requested moments or specific people featured in your films?
Think about the moments you want to capture, the feeling you want to evoke, and any special details you want to add. What are the can't-miss moments that need to be included in your wedding film? Be sure to talk to your videographer about how much input you'll be able to have.
This also includes the music for your wedding film, which will impact the tone and feeling. When it comes to selecting the music for your video package trailer or feature, New Pace lets you choose music that's special to you and your partner to underscore all of the big moments of your day. And for your reception and ceremony cuts? We'll let all the joyful moments speak for themselves.
We'll work closely with you to discover how you want your wedding photos and film to look, from the first look and the first steps down the aisle to the last sip of champagne and the final spin around the dance floor before you depart at the end of the night. 
Ask how your videographer chooses the music they'll use for your wedding film. Are you hoping to include you and your partner's special song? A song that's beloved by your family, friend group, or loved ones? Be sure to bring this up if you want this to be a part of your wedding film and make sure your videographer is on board. For a teaser, trailer and feature package, the New Pace team is all about collaborating with you, which means you get to choose your music.
This goes the same for photography. Perhaps you want to recreate a photograph from your parents' wedding ceremony or stop by a meaningful location to capture a few memories. Make sure your photographer is flexible and willing to do the same! 
Work with the New Pace Team – Your Philadelphia Wedding Photo & Video Experts!
New Pace Weddings is your Philadelphia wedding videography team serving Pennsylvania, New Jersey, Delaware, Maryland, Virginia, New York, and beyond! At New Pace Wedding Films & Photo, we love working with couples to handcraft their ideal wedding film and photo album. We handle all of the tiny details so you don't have to.
There are plenty of reasons to choose New Pace Wedding Films & Photo for your wedding film and your photos:
Award-winning service and years of experience shooting in Philadelphia and surrounding areas
Fun and easy atmosphere
Professional, emotional, and polished finished products
Innovative, modern, cinematic filming styles
To learn more, contact us today!